For the last 25 years, Brad Corbin has been a faithful attendee of the National Brotherhood of Skiers' ski summit. But he did not attend this year's weeklong gathering in Sun Valley, Idaho, and he is relieved after several of the 600 attendees tested positive for the coronavirus.
Corbin missed the summit on Feb. 27-March 7 for only the sixth time in 25 years, but not out of concern about COVID-19.
"It was at a time when the serious nature of coronavirus was not conveyed by the supposed leadership of the country," he said. "I'm sure it would have been canceled. But it was classified as a 'hoax.'
"It's a fantastic event. The only reason I didn't go is because I don't particularly like the Sun Valley setup," Corbin saidd. "I likely dodged a bullet. But I feel badly for those who have contracted the virus. And it's a little unsettling to know I could have been on that list, too."
By all accounts, the group had another spectacular occasion. Days after the event, however, NBS sent an email to its more than 3,000 members notifying them that attendees from Ft. Washington, Md., (one), Washington, D.C. (one), Detroit (three) and New York (one) had tested positive for the deadly virus.
In its email, summit leadership Peggie Allen and Henri Rivers wrote that Art Cox, the organization's safety director, was compiling a list of attendees who have tested positive for COVID-19.
"Our hearts and prayers are with everyone and every family that has encountered COVID-19, the flu, pneumonia or any other virus that is affecting our population," the email said. "We wish you a swift and speedy recovery. Please keep each other in your prayers and stay safe."
Across the U.S., more than 140,000 people have been infected by coronavirus and more than 2,400 have died.
NBS president Allen and Sun Valley and Ketchum Mayors Peter Hendricks and Neil Bradshaw issued a joint statement on Saturday that read, in part:
"There is no evidence as to when and how the virus first entered Sun Valley or Ketchum. Sun Valley is a ski destination which hosts national and international tourists," the statement said. "It had numerous visiting guests and organizations before, and during the same time the NBS members were visiting. It is virtually impossible to pinpoint a group or person who were carriers of the virus."
"We all love this valley and our main concern now is that everyone who has been affected in the NBS and other groups, and in all of Blaine County, recovers in better health. Know we are here to support them," the statement said.
Dr. Pierre Vigilance, a former associate dean at George Washington University's School of Public Health, said the Sun Valley case underscores the mandates for social distancing.
"There was a myth going around that black people could not get coronavirus," Vigilance said, "that we had inferred immunity to it. We know better now, of course. But I have heard of multiple occasions during that time frame where people had gatherings because it was thought not to be that big of a deal."
"This unfortunate case at the black ski summit validates all the suggested precautions that have been repeated over the last several weeks," he added. "All the things suggested we do now are on target and appropriate when you hear about situations from early March."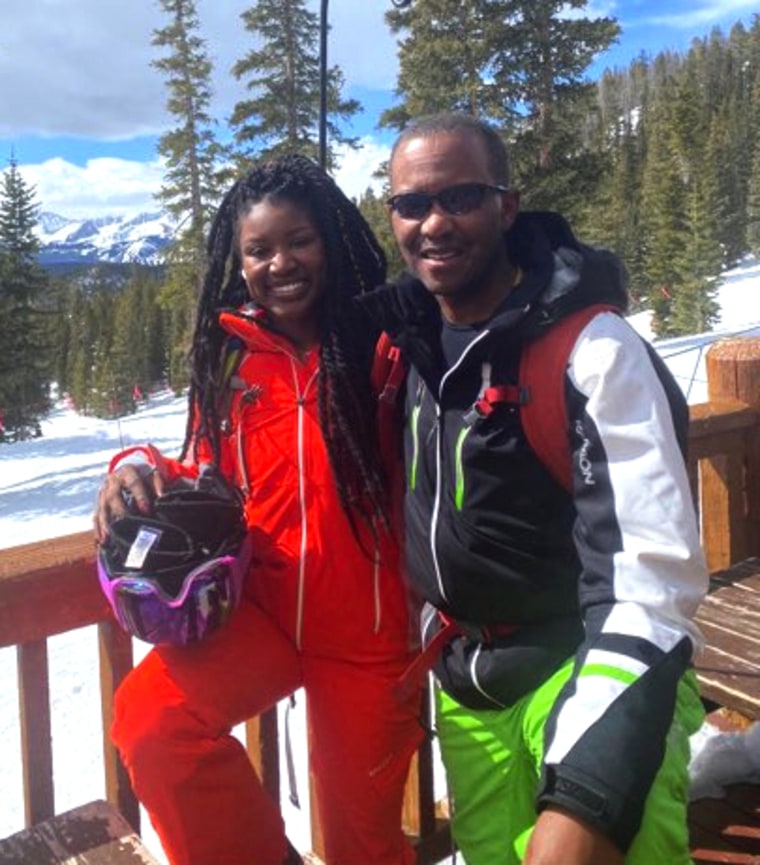 Kerry Muldrow of Houston, a member of the National Brotherhood of Skiers, or NBS, said he also passed on the Sun Valley event this year and instead took his daughter, a Howard University student, skiing in Vail.
"Not because of any warnings, but because I wanted that time with my daughter," he said. "We had a great week. But when I learned about how it turned out at NBS, with so many people getting sick, well, it bothered me. Still does. I hope they fully recover."
Vigilance took the long view.
"The big takeaway," Vigilance said, "is that we do not know who we are putting at risk for the sake of a social event. And while we may not have known the extent that we do now, our behavior related to social interchanges has to change."