In the backdrop of the #OscarSoWhite dialogue, an increasing crop of black actors and filmmakers breathe fresh air into an otherwise homogenous Hollywood landscape.
This year alone, we've seen Shameik Moore of "Dope," Tika Sumpter of HBO's "Bessie" and Michael B. Jordan of "Creed" give memorable performances. The number of black lead and supporting characters on television are as high as they've ever been as evident during the recent Golden Globe and Screen Actor's Guild Awards. And behind the camera young black artists are taking control of their narrative and trying to steer the Hollywood machine towards more inclusive, fresh, and diverse storylines.
One of the youngest of this new class of film and TV purveyors is Ryan Coogler, the 29-year-old director of the highly-acclaimed "Fruitvale Station" and this past year's breakaway hit, "Creed."
Actor/producer Forest Whitaker says of Coogler in a New York Times interview, "I've worked with a number of unique voices, true auteurs and I can tell when I'm talking to one."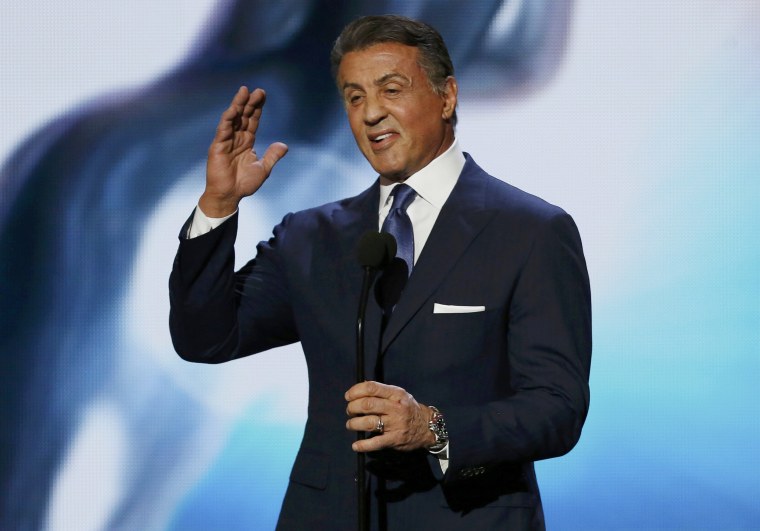 Coogler caught the filmmaking bug while attending St. Mary's College High School on a football scholarship. The slot receiver wrote a story and was urged to take up screenwriting. "I loved it. I found that I had a passion for it," Coogler said in an interview with NBCBLK.
RELATED: NBCBLK28: Michael B. Jordan: The Uncommon Actor
That passion eventually has turned into two impressive feature length critically acclaimed films. 2013's Fruitvale Station, that chronicled the last 24 hours of Oscar Grant, the 22-year-old father who was killed by a reckless BART transit cop in San Francisco. The Indie film won several award including Independent Spirit and New York Film Critics awards.
"Oscar was the same age as me when he was killed and that really moved me," Coogler told NBCBLK. I think people tried to make him to be this rally cry or on the other side a criminal, but he was a human being to the people he mattered the most to."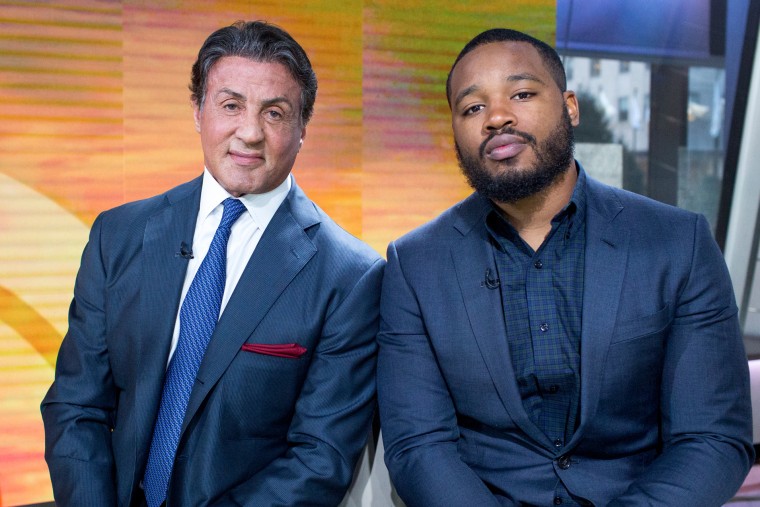 Ryan is notoriously absent from social media - something almost unimaginable for his fellow millennials. "When everybody was on Myspace I was kinda slow to the button. Then I was on Twitter for a second but then it started causing problems with my girl, who's now my fiancee, so I just left it alone."
Not being present on social media hasn't affected his social capital with the Weinstein Company picking up his second feature film, "Creed."
"Creed" has done considerably well at the box office raking in over 150 million since its Thanksgiving Day debut. The film follows Adonis Johnson, the young son of Apollo Creed, the nemesis turned best friend of the legendary Rocky Balboa.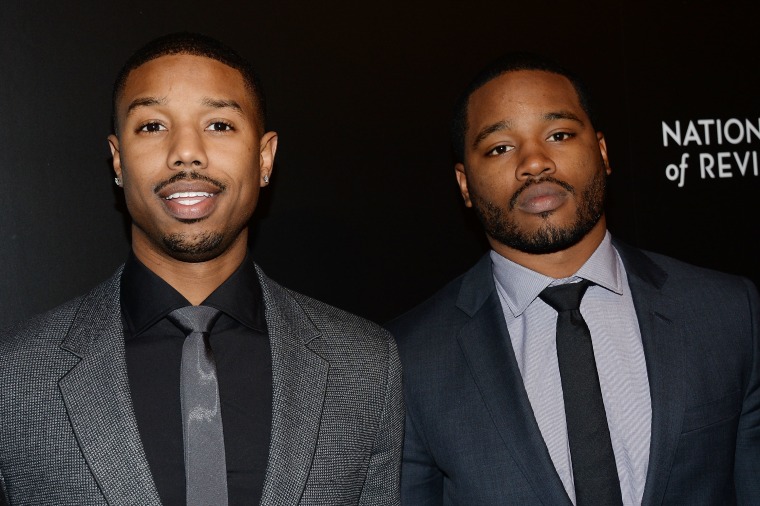 For the Oakland native, the spirit of "Rocky" was bestowed on him at a young age. The story of the "Italian Stallion" was passed down like a right of passage from paternal grandmother, father, to the Golden Globe-nominated film director. "My dad is a big 'Rocky' fan. When he got sick we would watch "Rocky II" together all the time. Rocky II was my dad's favorite because he'd watched the movie with his mother while she was battling cancer."
The "Rocky" franchise is iconic. It defined a generation of working class America that saw its fair share of hardships post-Vietnam and into the Reagan era. The underdog story of the average Joe turned-champion resonated with millions. "Rocky" was an instant cinematic classic with six in the series and is regarded as one of the great franchises among the classic American canon of films so there was some pressure on Coogler to say the least.
"I wanted to take him down a different path and having MaryAnn rescue him from that is something that we see in Black communities all the time.
He pitched the story to Sylvester Stallone before he even shot one frame of "Fruitvale."
"Sly was hesitant at first. And I understand it, he's an artist and an intellectual. He's nothing like Rocky or Rambo. He was really great to work with," said Coogler.
Rocky has universal appeal. It speaks to the complexities of blood, blended and created families. That reckoning with loss and abandonment transcends race but Coogler masterfully blends the uniqueness of the black experience into "Creed" beginning with his relationship with the system.
In "Creed," Adonis' journey is in juvenile detention where so many black boys and girls begin a downward spiral into the system. "I wanted to take him down a different path and having MaryAnn (played by Phylicia Rashad) rescue him from that is something that we see in Black communities all the time. On working with the veteran actress he says, "You want to make her proud."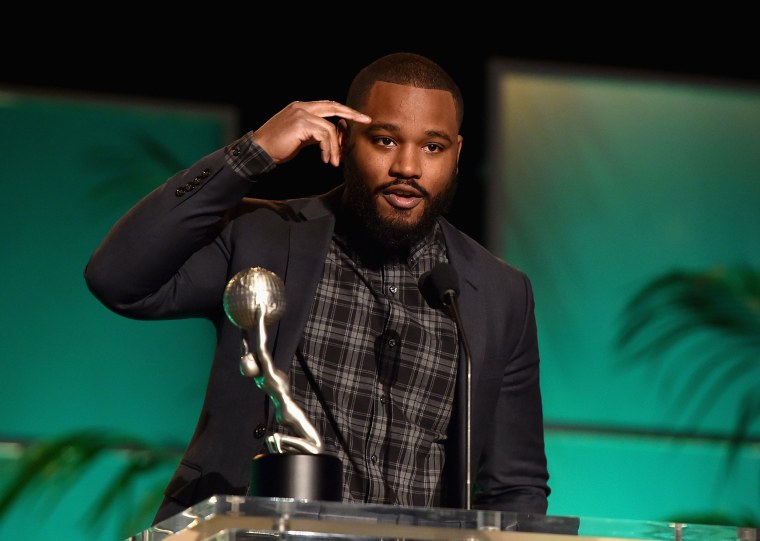 "Creed" stands as it's own. Coogler didn't set out to make just make another boxing movie, he made a film about negotiating relationships, abandonment, and redefining family. Intimate issues that we see every day in black communities without naming it - he makes you look it.
"All the characters are dealing with abandonment and identity in some way. For Adonis, boxing was his way of finding himself after not knowing his father but still living in his shadow," says Coogler.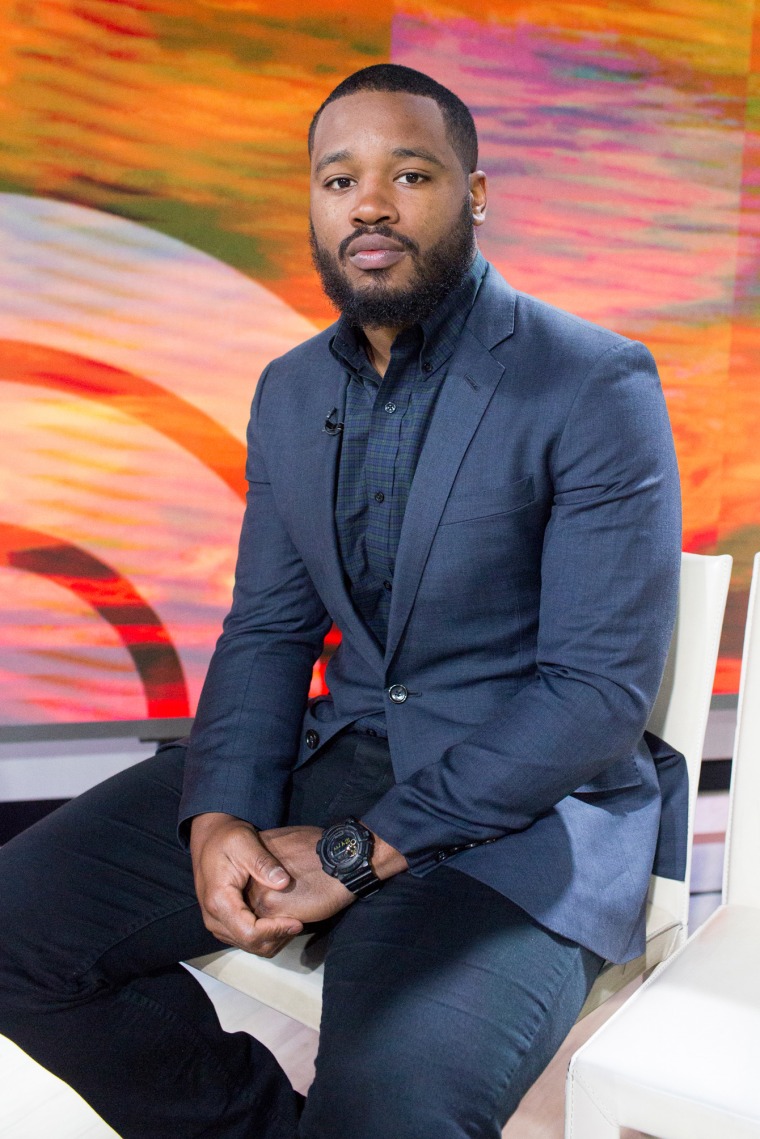 Coogler speaks with the certainty of a man much wiser than his years. He knows his craft is as important as telling an inspiring story with substance and depth. "Adonis is creating his own legacy but I'm not sure what mine is going to be yet."
Coogler may not foresee what his legacy will look like, but with these two amazing films under his belt and slated to direct the highly anticipated motion picture of the Marvel series "The Black Panther," he's poised to be a fixture in Hollywood for years to come and he's right on time.