Along this stretch of San Rafael, there is a quiet morning march underway. Bleary-eyed boys pass in fresh, white uniform shirts and teen girls move in mustard-colored uniform skirts that hug their waists and skim their thighs. It's another school day in a barrio in Central Havana.
Most of them are also trekking to campus with the same view on race: There are no racial distinctions or a color line in their island nation. The country's intended racial unity provides the rhythm.
"We are all Cubans," is the chorus.
At the same time, there seems to be a small collective of voices that's emerging from among educators and Cuban scholar-activists. Using education, they want to raise students' racial consciousness and cultural identity—from primary school through-university. Political scientist Esteban Morales Dominguez is among them.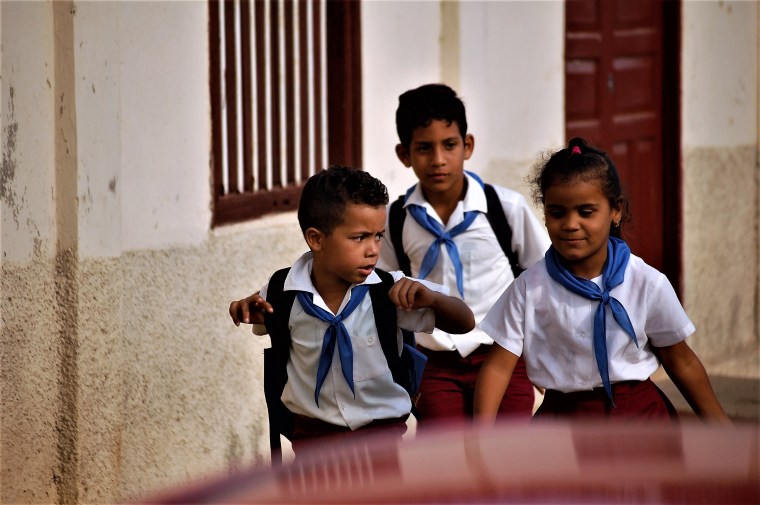 Without racial awareness, Afro-Cuban students can't stand up to "stereotypes, discrimination, and racism," wrote Dominquez in his landmark, 2012 book "Race in Cuba: Essays on the Revolution and Racial Inequality."
For about a decade, Dominquez and other scholars have been struggling to get Afro-Cuban history into the Cuban system — in textbooks, in the classroom and in the curriculum. It can be the tool to awaken children and youth, says Tomás Fernández Robaina, an expert on the African presence in Cuba.
Robaina says knowing Afro-Cuban history should matter to all Cubans. And so should knowing that "Blacks continue to be the most discriminated group of all in Cuba," adds Robaina. He rejects the notion that studying this history is a threat to Cuban nationalism. Instead, Robaina says, for Cubans, it can be a wellspring.
"We should know where our ancestors came from, what their cultures were, and their traditions, why some remained more visible in certain places more than others, their dances, their customs, songs, where the African influence is undeniable," he says.
Embracing that history, he adds, also means understanding that Cuba is a multiracial and multicolored society. Its people reflect a spectrum of white, black, beige and brown. Still Africa, Robaina says, is where their roots begin. He identifies as mestizo or mulatto—to reflect his mixed-race identity. But by Cuban standards, he is considered white.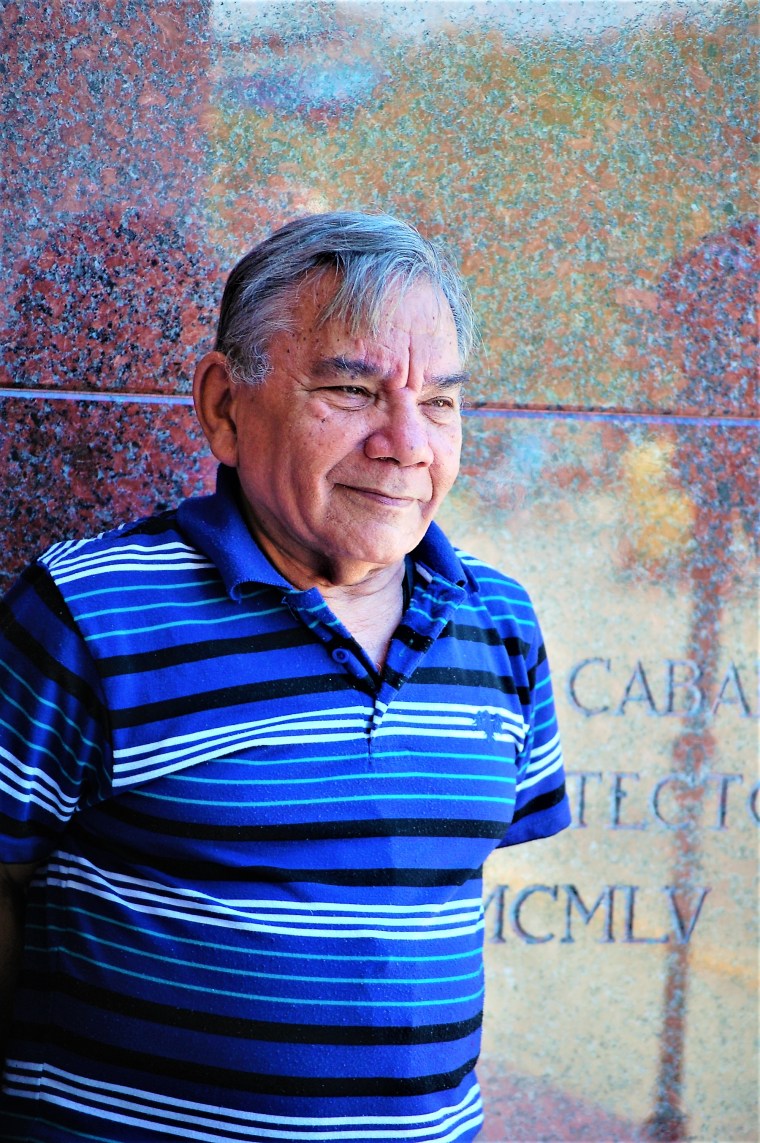 "White" is what most (64.3 percent) Cubans claimed to be on the latest official census. Although Afro-Cubans are highly visible in the culture, their population numbers are at odds with the census figures.
Just how many of the 11.1 million Cubans in the country are Afro-Cuban? That is a hard question to answer, even for Latin American and Africana Studies professor Devyn Spence Benson of Davidson College. Based on those who self-identify, she says, the estimate is between 33 percent and 60 percent. And some U.S. government data put it higher, at 75 percent. But the 2012 Census reported that Blacks made up 9.3 percent and mestizos were 26.6 percent of the population.
Related: Saved by the Blues: How Fantastic Negrito Went From Destruction to Rebirth and Lived to Sing It
"Many Afro-Cuban intellectuals have called for a new count of people of African descent because they are sure that it is higher than the one-fifth seen in the official census," adds Spence Benson.
From the 1500s, Spanish colonizers brought about 8,000 Africans, largely from West Africa, to Cuba as slaves, to work the sugar plantations. By 1838, at their peak, there were nearly 400,000 slaves on the island. As their numbers increased, so did the tons of sugar Cuba produced. Slavery didn't end in the country until 1886. But even when it did, Black Cubans were shut out of education and schools.
Unlike in the United States following slavery's end, there were no separate schools or Historically Black Colleges and Universities established to educate those who had been enslaved. Following the 1959 Cuban revolution, institutional racism and the color line was supposed to be erased. Free education for all was among the social gains.
So when the doors to education flung open, poverty kept some Blacks from taking advantage. Slavery wasn't that far behind them. But for those who did enter, thrived.
By the 1980s, many had managed to become professionals—doctors, lawyers and teachers. Then in the 1990s, just a decade later, Blacks found themselves again on the margins and falling behind, says August Nimtz, who teaches a course on the Cuban revolution at the University of Minnesota.
Blacks who were already struggling tumbled further economically in the late 1980s and 1990 when Soviet support to Cuba dried up, and the economy tanked. Analyzing numbers from 2005, Domínguez, in a recent cover story, "Race as a Challenge to Cuba's Educational System," in the Havana Times.org, offers a rare statistical look at the employment scene for blacks and whites: "73 percent of scientists and technicians were white; 80 percent of professors at the University of Havana, too. These numbers held for the rest of the country. Blacks were unemployed at double the rate of whites. Blacks spearheaded more black-market activities; jails held 85 percent darker-skinned Cubans."
Related: These Nigerian Women Created Sunscreen for Women of Color
Miguel Martinez Malgares is a 27-year-old Afro-Cuban painter who says there are basically two tracks for Blacks: those who strive to get into university and those who don't. To be black and make it in school, "you have to be twice as good and work twice as hard," a sentiment that Blacks in the U.S. know well. He says the pervasiveness of racism and discrimination chased him out of school as he grew up.
Now a leading artist, Malgares is also a teacher. He is determined to weave Afro-Cuban history in with the free, after-school art classes that he and other young adult black visual artists offer Black children in their street-level gallery along Old Havana's El Prado.
"I'm Cuban, but I know my African roots," says Malgares. "I'm black and I wear dreadlocks, but if I don't know my history, I'm just a ghost."