Cullen Jones is a man on a mission.
The groundbreaking Olympic gold medalist has joined forces with the USA Swimming Foundation's Make A Splash Tour, which has set a new goal of teaching close to one million young people how to swim in 2015.
The Bronx, New York native and world-class swimmer became associated with the organization's life-saving efforts over six years ago after a friend asked him a simple question.
"There are so many things that go on the in the U.S. that we don't have a solution for."
"In 2008, I got my first gold medal and a friend of mine said to me, 'What do you do for the sport of swimming?' and I had no idea what he meant by that," Jones, 31, told NBCBLK. " And then a couple of weeks later, the Swimming Association approached me and put the drowning statistics in front of me and knowing that I myself was almost a part of that statistic, I felt like since I have a heart of service this [was] my way of giving back to a sport that has given me so much."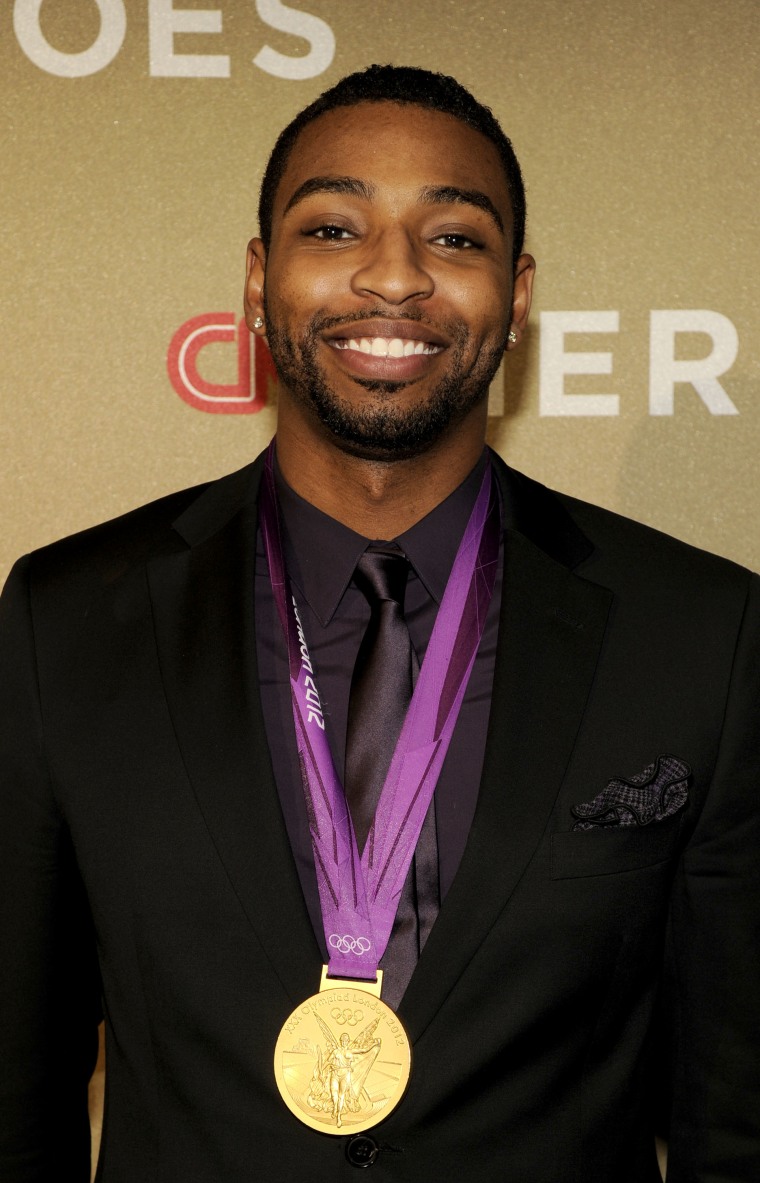 Since then, millions of children have been impacted by his inspirational story and life saving message.
According to a spokesperson for the US Swimming Association, a study done with the University of Memphis revealed that 70 percent of African-American and 60 percent of Hispanic/Latino children couldn't swim. Child drownings are considered the second leading cause of death for children under 14 and are most prominent in minority communities.
Jones, himself, almost died from drowning when he was younger-- a fact he often shares when interacting with children who participate in the national child-focused water safety campaign.
"70 percent of African-Americans and 60 percent of Hispanic/Latino children couldn't swim."
"I almost drowned at the age of five at an amusement park and I was fully supervised with my parents. A lot of children, unfortunately, have had similar experiences around the water, so a lot of times I can relate, which is really fun to be on their level and explain to them that there's really nothing to be afraid of," Jones said.
And flashing gold medals doesn't hurt either.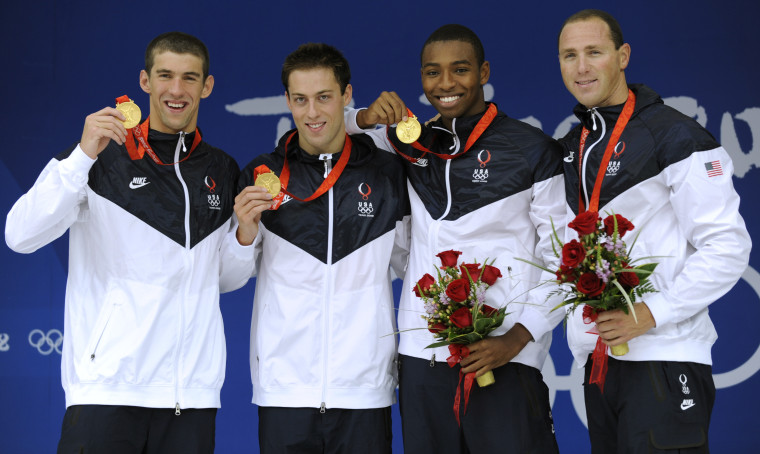 "Kids already naturally love being around the water but you definitely get a little more oohs and ahs," he chuckled.
Fellow Olympic gold medalists Conor Dwyer, Jessica Hardy and Rowdy Gaines also participated in learn-to-swim events across the country as part of the tour, which kicked off June 22. Designed to educate parents, children and communities about the importance of learning to swim, Make a Splash has provided swim lessons for more than 3.3 million children nationwide and granted more than $3.6 million for free and reduced-cost swim lessons to date.
USA Swimming Foundation discovered that only 13 percent of kids who come from a non-swimming household will ever learn to swim; According to the Centers for Disease Control, approximately 10 people drown every day in the U.S., with nearly 25 percent children younger than 14 and African-American children drown at a rate nearly three times higher than their Caucasian peers.
"Kids already naturally love being around the water but you definitely get a little more oohs and ahs."
"The drownings that are happening all over the U.S. -- and there are so many things that go on in the U.S. that we don't have a solution for -- but for drowning there is a solution and it's swim lessons," Jones noted. "And to be able to choose something that I've learned and know how to do all my life with these kids is pretty great for me."
The 6'5" fashionably forward North Carolina State University alumnus became just the second African-American to win an Olympic gold medal in swimming and in 2006, became the first African-American swimmer to set a long-course (50-meter pool) world record. He's looking forward to the upcoming Rio Olympics next year -- even if it may be his last time competing.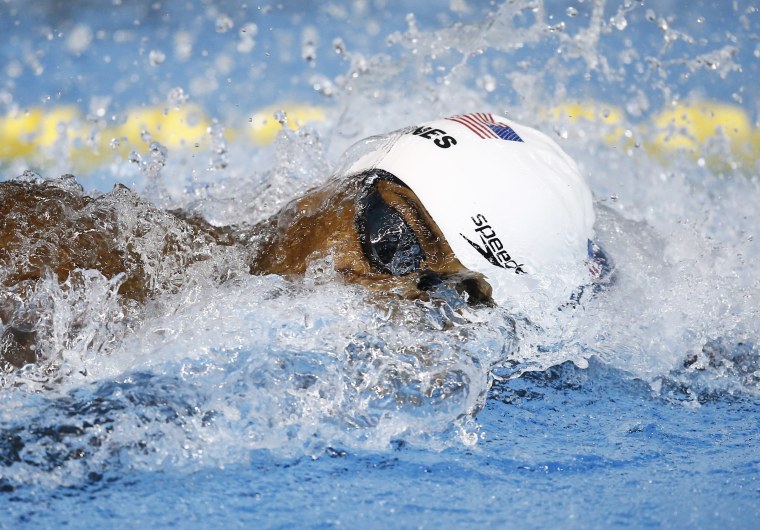 "My coach kind of put the fire to our feet saying we have to focus and try to cut down on some of the travel but we've been going pretty hard in the pool and in the weight room since January so the focus is real," he confided. "I'm not sure if it's going to be my last but definitely in my mind I'm trying to think of it as the last hurrah so I'm focused and I feel like I'm going to be ready."
After competition swimming and precious metal winning, Jones said he's ready for his life behind the camera.
"You know actually I've been working in media for so long being the interviewee so I wouldn't mind being the interviewer," he explained. "So we'll see what happens but I've kind of not really put any limitations on what's going to happen afterwards… so I'm pretty open."