For every dollar a white man makes, a woman makes 79 cents of this dollar. For black women, the gap is even steeper -- 16 cents less than the average. It's an even bigger dent when the cents are put together this way: If the average salary of a white man is $50,000, a black woman's salary is $31,500.
Two decades after Equal Pay Day was established, the persistent lack of financial equity to substantiate equality in the workplace is one reason why organizations like the Council of Urban Professionals (CUP) are still needed to bridge that gap.
The mission of CUP is to connect, empower and mobilize professionals of color and women in senior leadership roles in the public, business, legal, and entertainment sectors. In providing networking opportunities and development institutes that push and prepare professionals of color and women to become the leaders in their careers, CUP believes it will result in prosperity and growth in communities of color.
Last week, CUP held their 9th annual gala honoring companies and professionals of color who are making moves to address the racial, ethnic, and gender parity in leadership positions across the country.
The Gala honored Citigroup which received the Corporate Diversity and Inclusion Leadership Award, along with Head of Global Consumer Marketing for Apple and iTunes Bozoma "Boz" Saint John who received the Breakthrough Leadership award. Saint John joins a distinguished class of recipients like Misty Copeland, Valerie Jarrett, and NBC's Today Show anchor Natalie Morales, who received this award in 2014.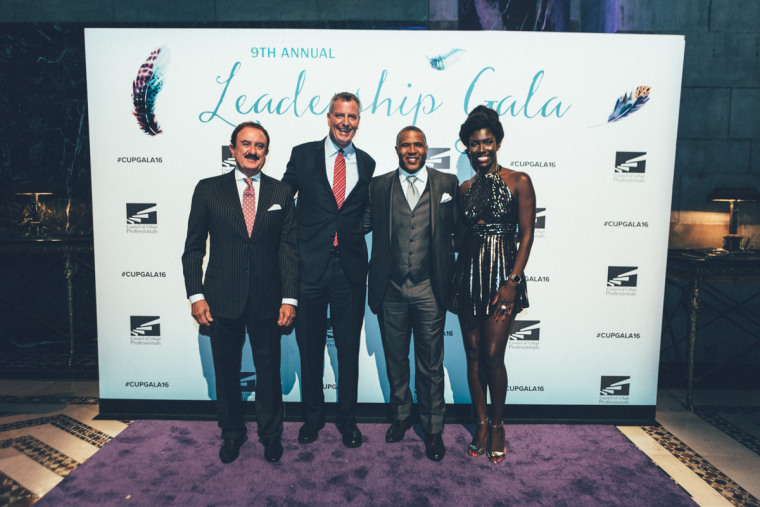 Founder, Chairman and CEO of Vista Equity Partners Robert F. Smith received the Philanthropic Leadership Award, and Solomon 'Sol' Trujillo, chairman of Trujillo Group, LLC, was also honored with the Lifetime Leadership Award.
NBCBLK attended the gala on April 7 and put together a list of takeaways from the night honoring these trailblazers who are bursting barriers to make each Equal Pay Day a little more equal.
Black Excellence isn't distilled to one token.
Bozoma Saint John is making it. But she's not the only one. After belting Marvin Sapp's 'Never Would Have Made It,' Saint John credited her success to a combination of her faith and the support of her family, community and organizations like CUP. But make no mistake, she's no token.
"I stand here not as a token because there are some who would regard me as such, but I'm a reminder that with strong community, that connects, which empowers, which mobilizes -- I can stand here with many more just like me." -- Bozoma "Boz" Saint John
A connected community sustains success.
Philanthropy is not a one-time performance, but moment by moment. Robert F. Smith says community empowerment can be achieved by tapping into these moments every single day.
"If you see someone who is weak, you need to protect them. If you see someone who is alone, you need to give them a voice. If you see someone who is thirsty, you need to educate them. And when you find people who need encouragement but they're trying, encourage them with acts and deeds. And when you see people becoming successful, support them." -- Robert F. Smith
Broke through some glass ceilings? There's still more to break.
Saint John told NBCBLK that there's truly no limit to how much one can achieve with persistence and confidence. Even with an impressive resume which includes former head of Music and Entertainment Marketing Group at Pepsi-Cola North America, and former VP of marketing for Ashley Stewart, Saint John says she's only getting started.
"I've broken through many walls and glass ceilings. I've had a few scrapes and some bruises along the way, and I have not just survived, but I've thrived -- but I arrived to realize that there's still more to breakthrough so I haven't made it all the way yet. I'm still making it." -- Bozoma "Boz" Saint John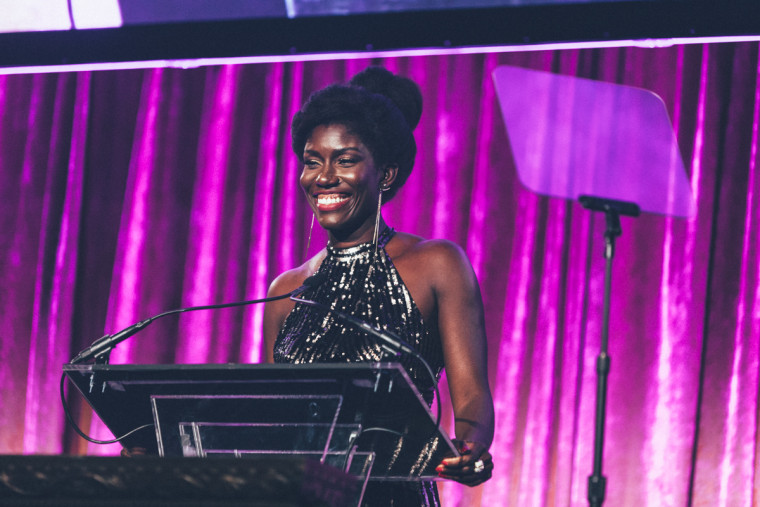 The buck does not stop with you.
CUP Executive Director Brennon Marcano stresses that there's room for everyone. In keeping with CUP's mission of increasing the senior leadership roles held by professionals of color and women, Marcano says that part of achieving that goal is remembering to not just give back -- but pull others up.
"We understand that collected and connected, we can help each other move up the ladder. But as with most things, there's a catch. As you move up that ladder, we expect that you reach down and pull others up with you. This means always keep an eye on your communities for the buck does not stop with you being a next generation leader, but rather when you become a next generation philanthropist," -- Brennon Marcano
Those who "made it" still need support.
It may be "lonely" at the top, but Saint John says it is by no means a solo mission. She says even people in high places need the reinforcement of their communities.
"We cannot assume that those who have made it are not in need of that support too because it's not just about cultivating the next generation but enriching the current leadership to flourish." -- Bozoma "Boz" Saint John