Reworking dialogue. Tearing up entire scenes. Nothing was off the table.
The daughters of Olympic legend Jesse Owens, all retired and living in Chicago, delight in the fact that their input was so instrumental in shaping the narrative of "Race." The biopic is the first feature film focused on the track and field icon.
"We have worked cooperatively together for 5 years," says Marlene Owens Rankin, a 76-year-old retired social worker and grandmother of two. "So it's just so exciting to see such a wonderful finished product from this collaboration."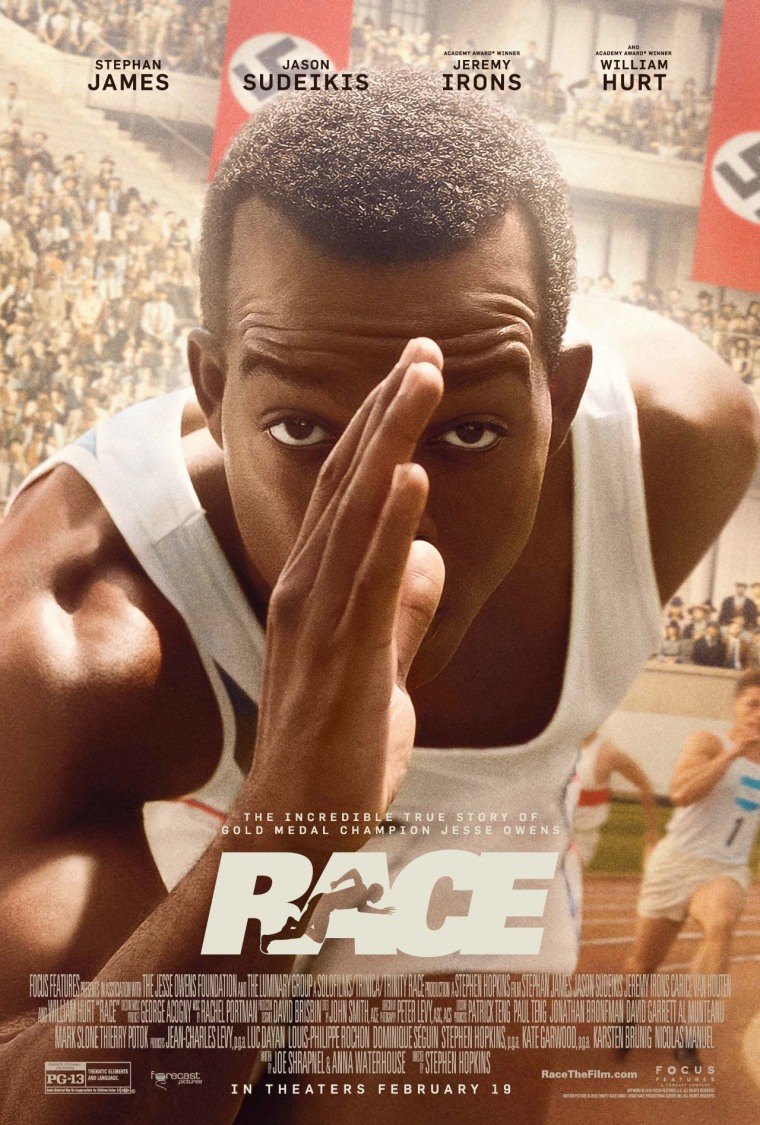 Owens is widely regarded as one of the greatest athletes of the 20th Century. He won four gold medals at the 1936 Berlin Olympics, single-handedly refuting infamous Nazi leader Adolf Hitler's mythology of "Aryan" racial supremacy. Nearly a century later, he is still remembered around the globe for the feat.
"Race" spans the two years of Owens life leading up to and including those Olympics. The film focuses on Owens' friendship with Ohio State University coach Larry Snyder, played by Saturday Night Live veteran Jason Sudeikis. It examines his relationship with his wife Minnie, who is played by relative newcomer Sharice Banton, and even his infidelity. The film also revisits the US Olympic committee's deliberations over whether to pull out of the games in protest of Nazi Germany hosting them.
Owens is played by up-and-coming actor Stephan James, who garnered acclaim for his portrayal of Congressman John Lewis as a young Civil Rights leader in the 2014, Academy-Award nominated film "Selma." Academy-Award winners Jeremy Irons and William Hurt also star.
Owens' three daughters say they poured over the storyline and dialogue with the film's director, producers and screenwriters by phone and in person.
"We met all of them and kind of bonded around this whole idea," says Marlene, the executive director of the Jesse Owens Foundation and his youngest child. "I think they did a marvelous job."
Filmmakers toned down what the family saw as excess bravado and machismo in early versions of Owens days at Ohio State, where in real life he was given jobs by university boosters to help support his large, impoverished family back in Cleveland.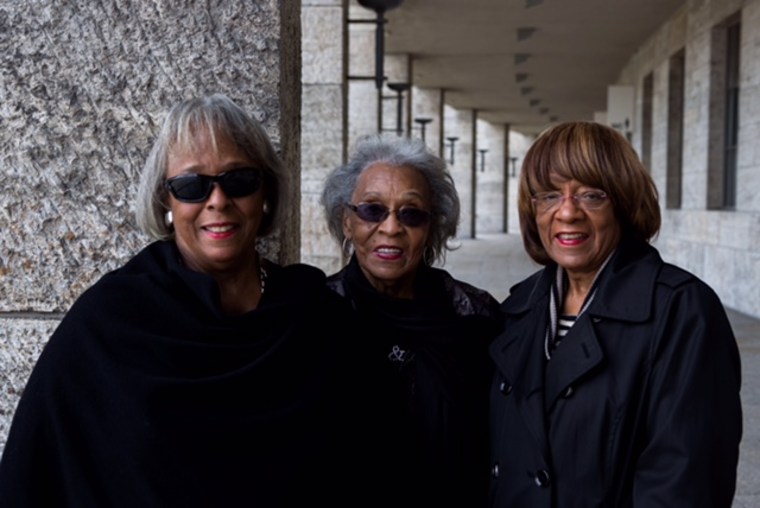 Rankin and her sisters speak coyly about a "major struggle" over a dramatic element they felt was inaccurate. They won't elaborate, but director Stephen Hawkins "finally gave in," Rankin says. That meant a lot to the family, they say.
"From a historical perspective, it would have been incorrect, so we had a struggle over that," says Gloria Owens Hemphill, a former educator who at 83 is Owens oldest child. "If we were gonna do it, we were gonna do it right."
Not every Hollywood biopic is made with such close family oversight. Owens daughters credit James for capturing Owens personality, including his resilience and his level-headed demeanor.
"I think he did a marvelous job," says Gloria, of James. "He captured his spirit, he captured the essence of him. I think it has a lot to do with them having similar temperaments."
She and her sisters pointed to James easy-going nature, his humility and his great listening skills as qualities reminiscent of their father.
James, Canadian born and just 22 years old, says Owens daughters weren't shy about sharing their input prior to and during filming.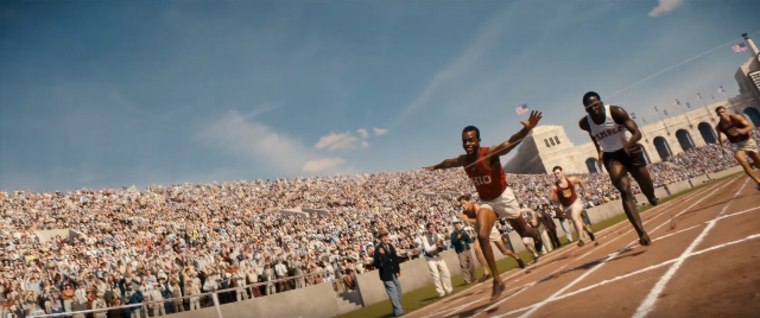 "I didn't really have to say too much or ask too much, they would speak about him pretty openly, and that way I could garner things," he says. "I could find very little about the person he was, so obviously having his daughters around was invaluable."
The Owens daughters visited filming in Berlin, and even spent time with James at a track event in Beijing last summer, after filming was complete.
The dormitory Owens used during the Berlin Olympics is today a fully restored museum. When he won four gold medals at those games, he set several world records in the process, some of which stood for decades.
Born into a sharecropping family in Alabama, Owens was raised in Ohio after his family migrated north in the 1920s in search of a better life. He had of course already faced racial discrimination at home in the U.S. before he became a household name for his accomplishments abroad.
He always noted that the rumor Hitler had refused to acknowledge him was untrue -- and that he didn't endure American-style segregation in Germany. Even after ticker-tape parades for Owens in New York City and Cleveland, President Franklin D. Roosevelt never publicly acknowledged his achievements or invited him to the White House.
Still, Owens, who struggled to read and write, often marveled at his own celebrity.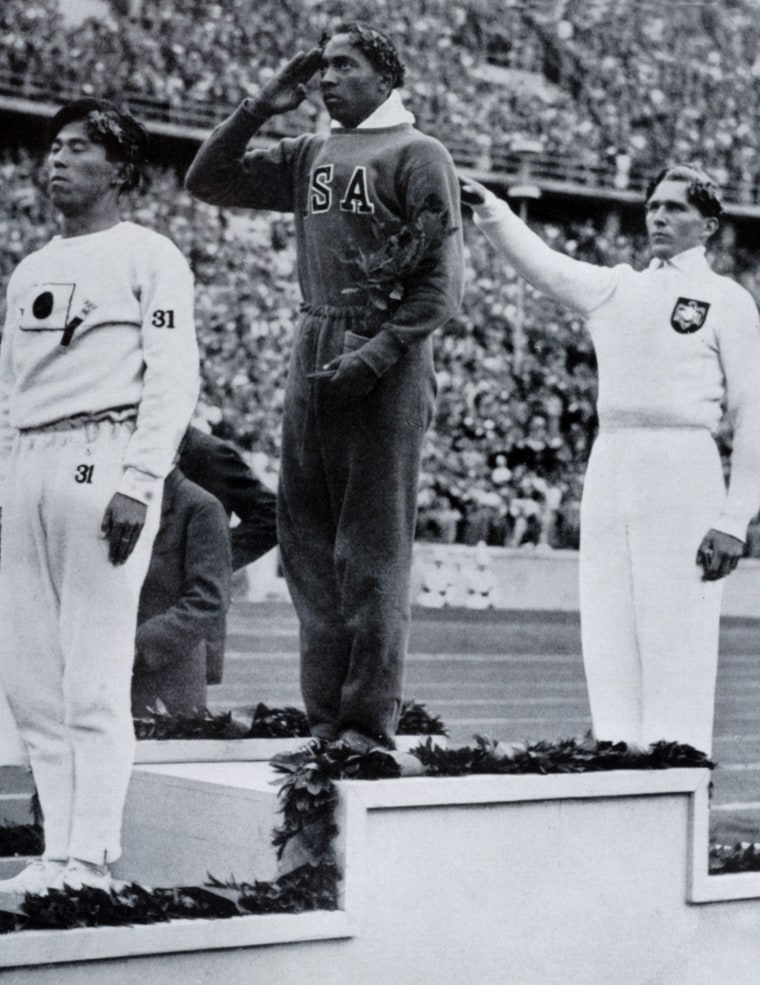 "For a time, at least, I was the most famous person in the entire world," he recalled years later.
A third child, Beverly, was a banking professional before her retirement. She is now a great-grandmother. She also offered input on the film.
But as rewarding as it was being raised by Owens, it wasn't always easy living in their father's shadow, Owens' daughters say. Both Marlene and Gloria attended Ohio State.
One professor there later told Gloria that her father, who sometimes had to work in the field rather than go to school as a child, was a terrible student. "I hope you do better than he did, he told me. It literally hurt my feelings so much I dropped the class," says Gloria.
Marlene was elected the first African-American homecoming queen in Ohio State history in 1961. Her father came to be a part of the ceremony, which was a mixed blessing, she says.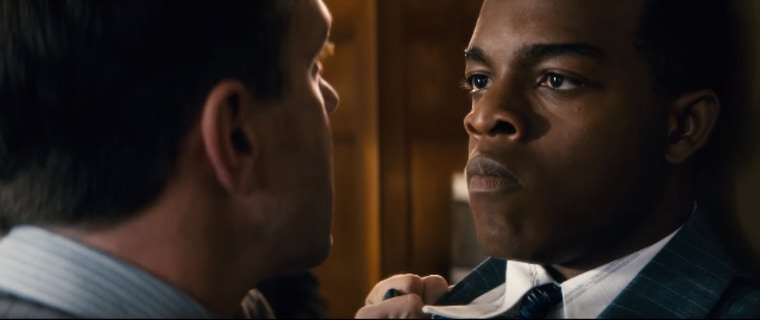 "Sometimes being a child of a famous person you can be a little paranoid and not feel that the credit is yours."
Still, both Marlene and Gloria describe their father as a caring and fantastic man.
Owens smoked until his death and died of lung cancer in 1980. His wife died around the same time. His daughters continued his legacy via the Jesse Owens Foundation, which has provided financial assistance to hundreds of Ohio State students.
Owens initially struggled to make a living after his success as an athlete. At one point, he raced horses and even cars for money and was forced to file for bankruptcy. Later he found stability in a career as a United Nations ambassador. Dwight D. Eisenhowever named Owens "Ambassador of Sports" in 1955.
Despite the film including several prominent white actors in major roles, James - the film's star -- insists film is about Owens.
"It's his movie," says James. "They're just a part of Jesse's story."
Owens daughters agree.
"There are some things that can be felt and not seen," says Marlene, of what the film doesn't dramatize.