It's been 17 years since Toronto native Deborah Cox left an indelible imprint on the pop music charts with her long-running R&B ballad 'Nobody's Supposed to be Here.'
And in that time, the married mother of three has stormed Broadway stages and endured a seismic shift in the music industry.
"Wow, it's changed a lot," Cox told NBCBLK during a recent interview. "I think it's less about the music and more about the celebrity now. It's less about what you do as a talent and what you put on record, and it's more about what you do in social media and what you do when you make a mockery of yourself.
"It's more about those kind of things, the antics than it is more about the music. And I kind of wish it would get back to that."
Because of her displeasure with the current state of the often fickle music industry, Cox—who hosted the 2015 Tony Awards live telecast in New York's Times Square—has found comfort in her thriving career in musical theatre.
Already a force to be reckoned with through her performances in Broadway productions of 'Aida' and 'Jekyll & Hyde.' The near 40-year old powerhouse is preparing for a big year in 2016 when she will take on two Broadway-bound projects, respectively, celebrating the accomplishments of two of the most iconic black women to ever achieve such worldwide dominance: Josephine Baker and Whitney Houston.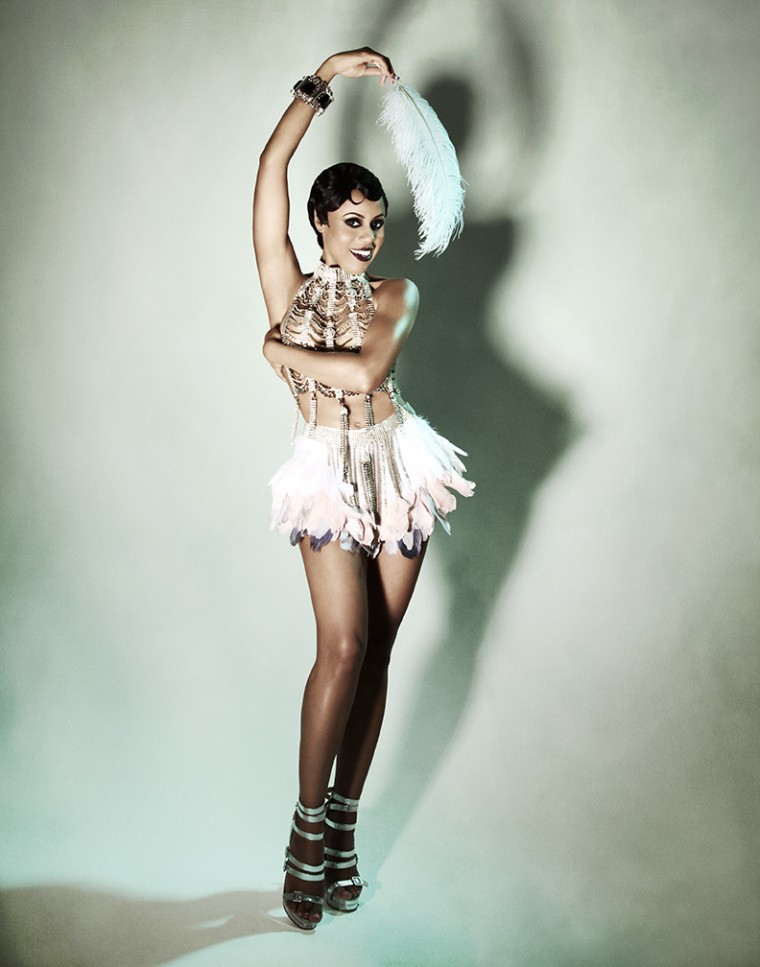 Next spring, 'Josephine' will see its world premier at the Asolo Repertory Theatre in Sarasota, Florida. Cox, attached to the project for five years, said the musical (directed and choreographed by Tony Award nominee Joey McKneely) would show a side of the legendary entertainer that many don't know: "The role focuses on five years of her life and it tells a story about her struggle and really looking for love and not wanting to go back to the poverty that she grew up in and grew up with."
Baker, considered the first "diva" of the 20th Century, was a chanteuse and show-woman that attained international fame when she became the Toast of Europe during the 1920s and 1930s. Famed writer Ernest Hemingway referred to her as "the most sensational woman anybody ever saw. Or ever will."
The St. Louis native—replete with outlandish stage persona and jaw-dropping fashion sensibility—laid the foundation for many divas that came in her wake. Offstage, she was a humanitarian and an activist.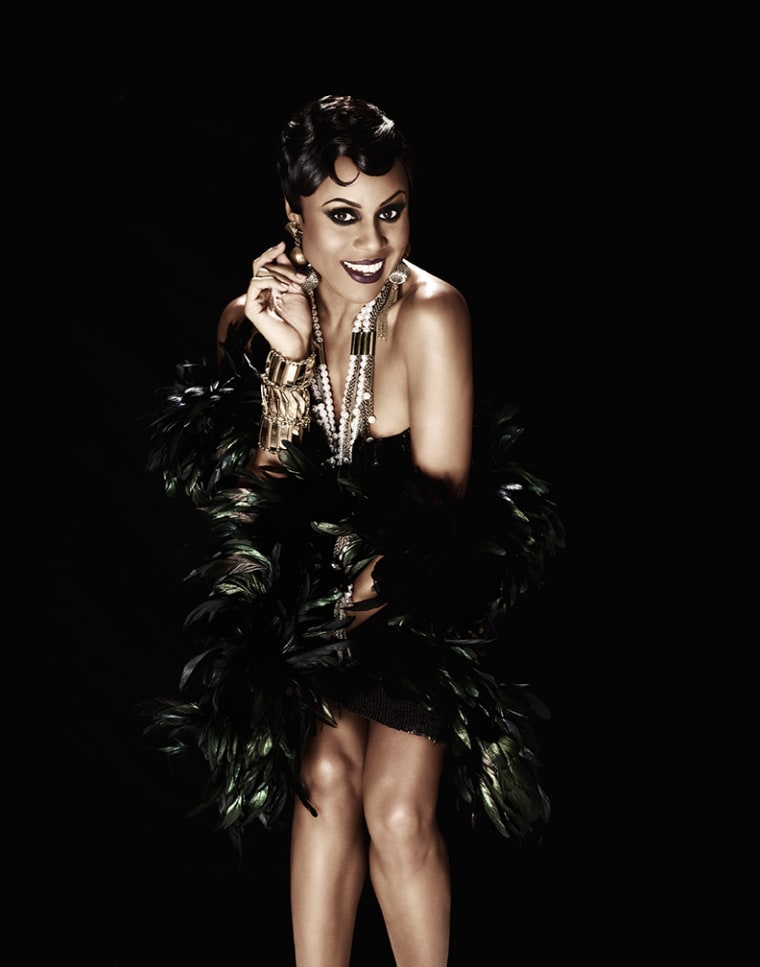 "She was a woman who overcame many, many struggles," Cox said. "She became a pilot and she fought head on against Hitler's Nazi regime. There's a lot of content, a lot of her story that a lot of people don't know."
Throughout the years, there have been continual interests in the life and times of Baker. (Acclaimed actress Lynn Whitfield won an Emmy Award for her breakthrough performance in the 1991 HBO film 'The Josephine Baker Story,' and most recently New York's Public Theatre presented a one-woman show starring the British actress Cush Jumbo.)
"I just go forward with blinders on and I go with my heart and my passion and I know what I want to bring to each role that I take on."
Inspired by Stephen Papich's 1976 book 'Remembering Josephine,' the musical revolves around Baker's stint as the star of Paris' Folies Bergere from 1939 to 1945, her scandalous affair with Swedish Crown Prince Gustav VI, and her heroic service in the French Resistance during World War II.
Of the production, Asolo Rep's producing artistic director Michael Donald Edwards said, "Josephine vividly brings to life the story of a beloved American icon — one of the most magnetic and fascinating women in history. This celebration of Josephine Baker is a remarkably evocative work of art."
"Child, it's a whole lot in the story, but really, really compelling theater," Cox furthered, adding that it's a role she has to really sink her teeth into to get to her emotional core. "It's very, very complex and deep and I have to really conjure up a lot of personal stuff in order to get to the ugly stuff that we don't necessarily want to face, a lot of the fears, a lot of the stuff from the past that we don't necessarily want to get into but as an actor you have to visit those dark places in order to get the story told."
And then there's the whole "Whitney Thing."
Earlier this year, Cox drew some of the harshest criticism ever in her career, when she was chosen to sing the vocal tracks for Lifetime's 'Whitney'—the controversial television biopic about her late friend and former label mate Whitney Houston. Directed by Angela Bassett, the telefilm drew ire from members of the late singer's family and die-hard fans for being unauthorized.
"Wow, what a reaction," she reflected. "What was my reaction? For me I go from show to show that I'm passionate about and I'm not really thinking about what the response is going to be. I don't take all of that on. I just go forward with blinders on and I go with my heart and my passion and I know what I want to bring to each role that I take on."
"When you get to a certain place, you're going to get those kind of calls and you gotta rise to the occasion and bring it and that's what I did."
"For me it was something that Dick Rudolph was the music supervisor, Angela Basset was the director and they chose me to do it," Cox continued. "They knew that I would be able to bring the essence of her tone and quality to the film. So in that respect I feel like people already know the kind of history behind the two of us as label mates, the two of us being groomed by Clive Davis and his legacy, and the history of us singing the duet ('Same Script, Different Cast')."
RELATED: Tyrese Tops Charts, Can't Get Mainstream Radio Play
"And I know when you get to a certain place, you're going to get those kind of calls and you gotta rise to the occasion and bring it and that's what I did," she stated matter-of-factly. "I got on that plane from Miami to Los Angeles and went into the studio and sang the songs."
Weeks after the film scored record ratings for Lifetime, it was announced that Cox would take on the lead role in the musical production of 'The Bodyguard,' based on the blockbuster 1992 film starring Houston and Kevin Costner.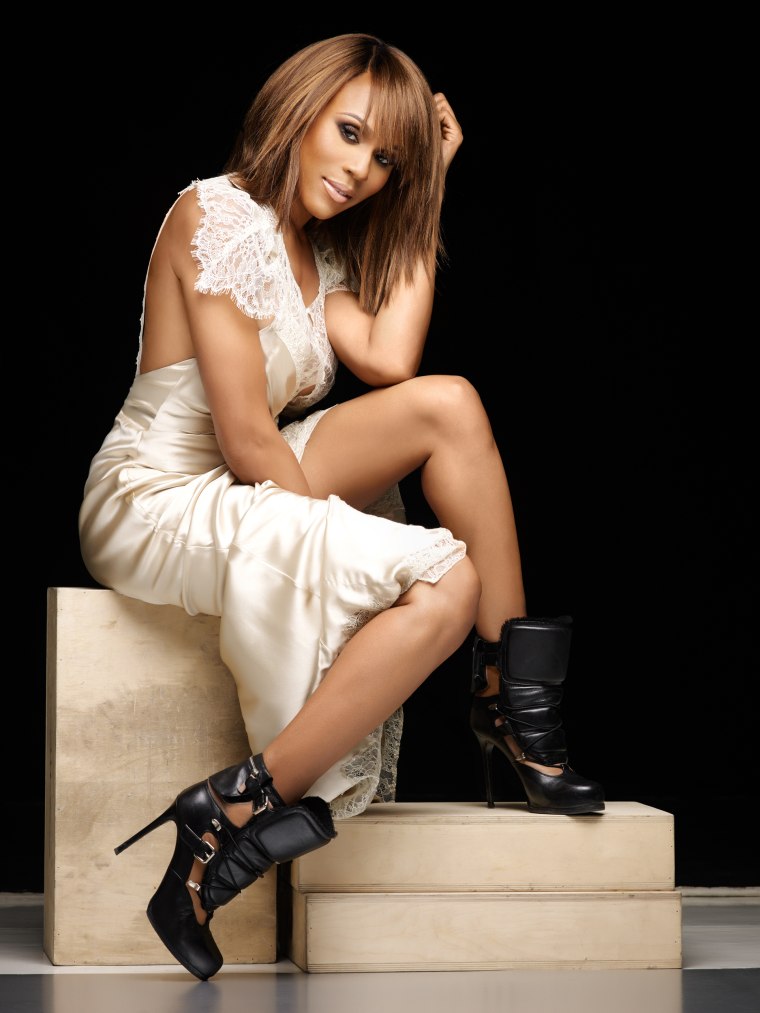 "The difference with this Bodyguard musical, not just music from the film but music from Whitney's catalogue as well," she revealed. "There are 18 songs that are going to be telling the story, which is a little darker than the film. The storyline is slightly different with the relationship between the sisters. "
Cox starts rehearsals next August. "I think the thing with 'The Bodyguard' is it's an iconic movie, everyone knows the music and it represents a moment in all of our lives and it's really going to be about making sure that I tell that story. I can't wait to do it."
Her sixth studio opus, 'Work of Art' is due out this year.