CHARLESTON, South Carolina -- The enthusiasm that drove a record number of South Carolina's African Americans to the polls in 2008 and 2012 has markedly waned in the days leading up to the South's first Democratic primary on Feb. 27.
As the Democratic presidential candidates prepare for their first debate of 2016, there's a nagging question that remains to be answered: Will black voters turn out in large numbers during next month's South Carolina primary without President Barack Obama on the ballot?
"There are big challenges for Democrats," Jaime Harrison, 39, the first African American chair of the South Carolina Democratic Party, told NBCBLK. Harrison noted that the euphoria over Obama's historic elections in 2008 and 2012 has faded. "We need to re-energize voters."
Rep. James Clyburn, (D-SC), the third ranking Democrat in the House and one of the longest-serving African American legislators in Congress, told NBCBLK that he believes African American voters in South Carolina will show up in large numbers if they are given a good reason.
"Sanders is where is today because he's talking about income inequality."
He said the candidates should take cues from President Obama's State of the Union speech and address issues like gun control, healthcare, and income inequality.
"If I were standing on that [debate] stage, I would make sure I responded the way Democratic voters want us to respond," he said. "Sure black people can get excited. Black folks can get excited and turn out to vote."
He said Bernie Sanders' campaign was a case in point. "Sanders is where is today because he's talking about income inequality," Clyburn said. "And look what it's done for him; he's excited Democratic voters."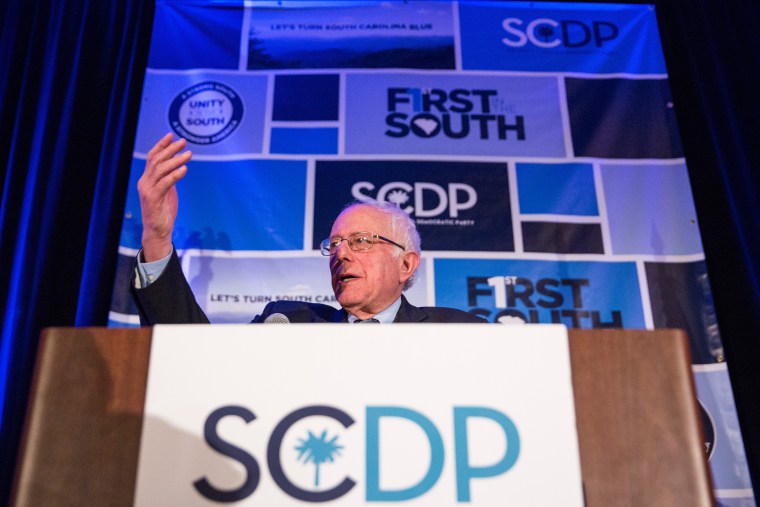 A recent survey of South Carolina voters by Public Policy Polling shows Hillary Clinton overwhelmingly ahead -- with 86 % of the African American vote to Sanders 11%. But African American turnout will be key in a state where blacks are half of registered voters.
Meanwhile, Martin O'Malley, the former Maryland governor, is consistently polling between 1% and 3% in most major polls, but he seems determined to forge ahead, pointing out that he's still participating in the presidential debates, which includes Sunday's contest. He also attended Rep. James Clyburn's annual fish fry Saturday night and interacted with voters.
O'Malley recently announced his plan to repair America's criminal justice system, saying he would reduce overcrowded prisons, eliminate the death penalty and reform troubled police departments.
"For too long, our justice system has reinforced our country's cruel history of racism and economic inequality," O'Malley wrote in a policy document.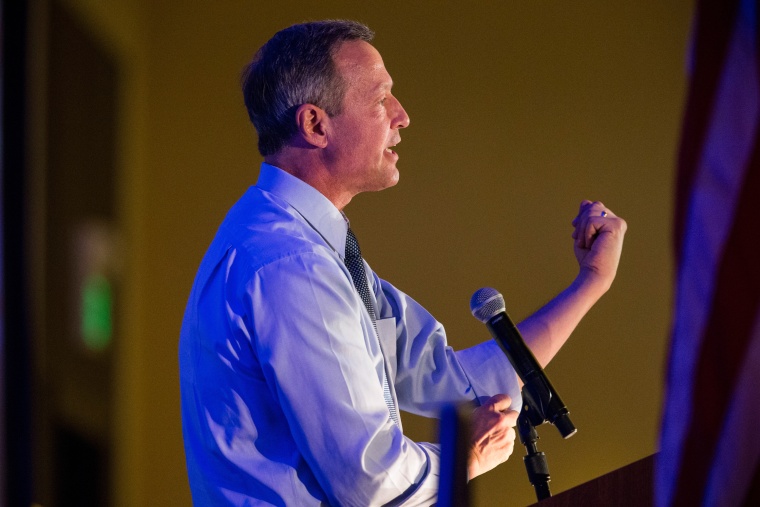 For his part, Sanders is hoping his focus on income inequality, support to raise the minimum wage and push to make public colleges and universities tuition-free will begin to resonate with African Americans.
Facing Clinton, Sanders knows he must rally large numbers of black voters around his candidacy to win in South Carolina so this week he's moving forward with a new strategy: touring Historically Black Colleges and Universities (HBCUs) and talking directly to black college students.
The tour kicked off at South Carolina State University on Thursday.
During the college tour, dubbed "Feel the Bern," Sanders plans to visit HBCUs that include Benedict College in Columbia, S.C.; Howard University in Washington, D.C.; Florida A&M in Tallahassee; the Atlanta University Center; Virginia State in Petersburg; Alabama State in Montgomery; Tennessee State in Nashville and Jackson State.
In August, Clinton released a targeted college affordability plan for HBCU students. Clinton has already made campaign stops at six HBCUs in 2015: Texas Southern in Houston, Philander Smith in Little Rock, Clark Atlanta University, Claflin in Orangeburg, S.C., Fisk in Nashville, and Lemoyne-Owen in Memphis.
RELATED: A Tale of Two Cities in Charleston, Backdrop for Dem Debate
In addition to income inequality, gun control and healthcare, criminal justice reform is sure to be on the minds of African Americans in a state that garnered national attention when Walter Scott was fatally shot as he fled police in North Charleston, South Carolina. The family received a settlement award of $6.5 million from the city.
Another videotaped encounter exposed a sheriff's deputy violently tackling a young African American female student as she sat at her desk at Spring Valley High School.
Clinton and Sanders have both been targeted by Black Lives Matter activists over the issue of criminal justice reform. They have both unveiled plans to address the mass incarceration of African Americans and Clinton said she would support the undoing of minimum sentencing guidelines signed into law by her husband that she concedes had unintentional affects on young blacks. She also supports banning the box that requires job applicants to divulge their felony convictions.
Just last week, Clinton secured an important endorsement from Eric Holder, the nation's first black attorney general.
When asked for a Democratic presidential prediction, Clyburn was customarily cautious about his analysis of the former Secretary of State.
"South Carolina can be a firewall for her," Clyburn said of Clinton. "But it's not a lock."