In his fifth collaboration with two-time Oscar-winning actor Denzel Washington, director Antoine Fuqua wants moviegoers to take in the scenery of Southern Italy and enjoy all that it has to offer — the food, the history and the people — before witnessing what he describes as Robert McCall's "final masterpiece of violence and revenge." 
"For me, I think it's a good way to end it. This is a good swan song. Denzel says it's his last one as well. You never say never. But it feels like this is it," he said in a video interview about "The Equalizer 3," which opens nationwide Friday.  
Washington reprises the role of Robert McCall for a third — and possibly the last — time as a retired government operative who uses his deadly skills to help those who are vulnerable and innocent get justice. 
"I think McCall is more of a common man," Fuqua said. "He's much more like your neighbor. He could be you; he could be me. He's just sort of a regular guy. What he's doing for others without fanfare or without recognition, he's doing it because it's the right thing to do." 
The director described the final chapter of the trilogy as darker, with McCall having to dig deep into his soul to stay on the right side of morality.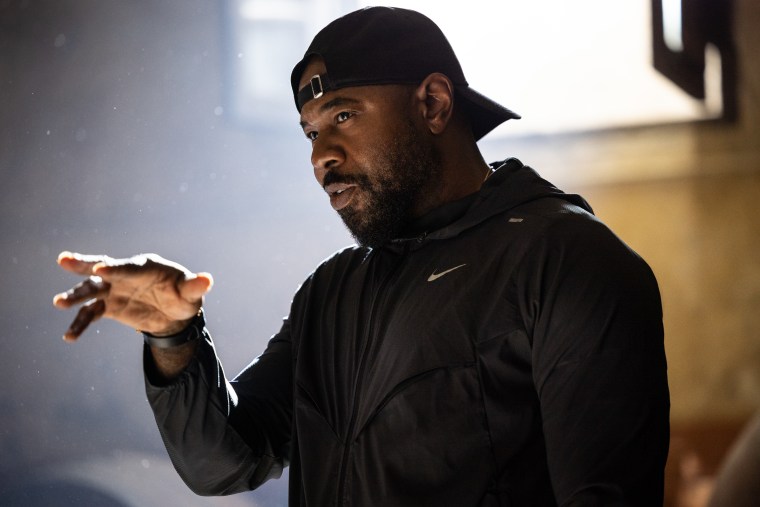 "Men of violence start to enjoy the violence," Fuqua said, referring to McCall. "But I see him as a guy who still has his moral compass in place, and he tries to give everybody a chance to do what's right."  
Though, this option does not always offer those who cross McCall's path much room to make a mistake.  
"Nine seconds, that's what I'll give you to decide your fate," McCall threatens another man in a trailer for the film. 
The trilogy is based on a 1980s TV show with the same name, for which actor Edward Woodward won a Golden Globe in 1987.  
McCall, who is remorseful for the bad things that he has done as a government operative, now takes it upon himself to even up or equalize the odds against victimizers and oppressors. 
Outside of "The Equalizer" movies, Fuqua and Washington have teamed up in the past to tell the story of a character who is shaped by violence.  
In 2001, Fuqua directed and Washington starred in the crime thriller "Training Day," about a decorated narcotics detective-turned-kingpin who faces a reckoning.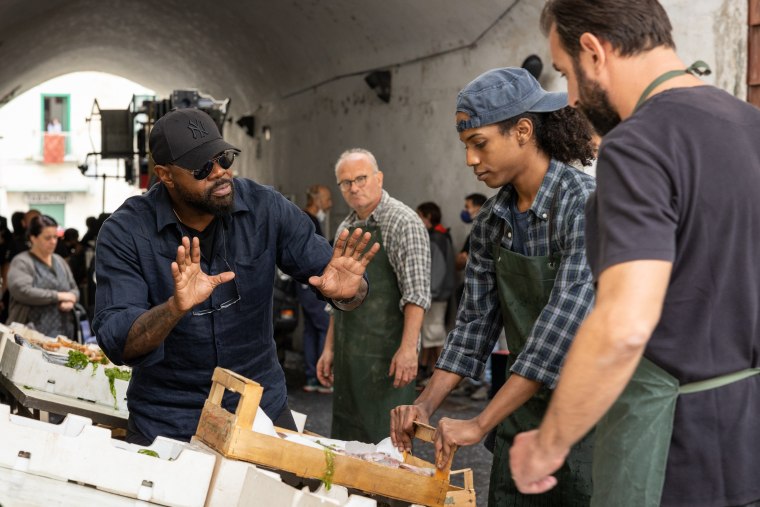 The director and actor also collaborated in the 2016 remake of "The Magnificent Seven," which tells a story about seven gunmen who step up to protect a town from a violent industrialist.   
"We both believe the wages of sin is death," Fuqua said about himself and Washington, referencing a Bible verse that essentially means if you sin, you die.  
He sees this fatalistic perspective as a connecting thread in all five of their movies together.   
"'The Equalizer' is a very similar throughline, which is stepping up for people who need help," Fuqua said.  
Looking back on almost a decade since the first "Equalizer" film premiered in 2014, the director reminisced about the surprising range of Robert McCall fans, from "little old ladies" on a plane to "young guys" who love the action.   
When asked if diversity changes how the "Equalizer" story is told, Fuqua answered that color has nothing to do with it.  
"It's always important to represent yourself as an artist in the best light at the highest level," he said. "If color is ever brought into it, I think it kind of demeans the power of storytelling. This type of story, he [Robert McCall] could be any color. Luckily he's Denzel Washington."