JACKSON, Miss. — After 51 years of litigation and three earlier plans to desegregate schools in a Mississippi Delta district, a federal judge says more work is still needed.
U.S. District Judge Debra Brown ruled that the town of Cleveland must merge its two high schools and two middle schools.
"The delay in desegregation has deprived generations of students of the constitutionally guaranteed right of an integrated education," Brown wrote in Friday's 96-page opinion. "Although no court order can right these wrongs, it is the duty of the district to ensure that not one more student suffers under this burden."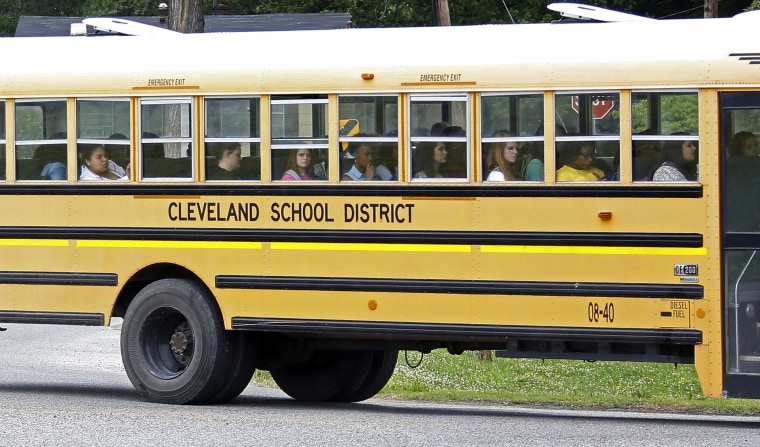 Jamie Jacks, a lawyer for the district, said school board members believed they proposed constitutional options to keep open two high schools, although one local plan would have combined middle schools.
"The district's plans allowed for student and parent choice," Jacks wrote in a statement. "If the board appeals, it would request that the existing open enrollment plan continue while the appeal is pending."
Merging black and white schools was a common desegregation method in the 1960s and 1970s, and the opinion is a reminder that desegregation lawsuits never ended in some places. As recently as 2014, the U.S. Justice Department was still a party to 43 such suits in Mississippi alone. A previous judge approved an open-enrollment plan, but the 5th U.S. Circuit Court of Appeals ordered a more thorough examination.
Brown ordered the district to merge East Side High, where all but one student is black, with Cleveland High, where 48 percent of students are white and 45 percent are black. Similarly, the district must merge D.M. Smith Middle, where all but two students are black, with Margaret Green Junior High, where 41 percent of students are white and 54 percent are black. Across the entire 3,700-student district, about 29 percent of students are white and 67 percent are black. The state counts the remainder as Asian or Hispanic.
"The court concludes that the continued operation of East Side High and D.M. Smith as single-race schools is a vestige of discrimination and that, therefore, a plan which allows such continued operation must be rejected," the judge wrote.
The school district presented expert testimony that white parents were likely to flee to private schools. Beyond Cleveland, only four of 22 other districts in Mississippi's Delta region have student bodies less than 80 percent African-American.
In a statement released Monday, the Justice Department said it "shares the sentiments of the court that the district's commitment to the education of its children will no doubt ensure that the gem that is Cleveland, along with its surrounding areas, only shine brighter as the shadows of segregation recede."