In the race for Democratic leadership, Jehmu Greene is an underdog candidate that is campaigning on a strategy to rebuild the Democratic National Committee by empowering the party's base: women of color.
"We have an opportunity to transform the party and make it more welcoming to communities that are organizing organically and rising up and resisting the Trump administration," Greene told NBCBLK. "We have to recognize who our base is and the base of this party and the strongest supportive of progressive issues and policies have been women of color and I am running to make sure they see their contributions reflected in this leadership decision."
Related: Bruce LeVell, Georgia Businessman and Trump Advisor Runs for Congress
This election cycle women of color unwaveringly supported the Democratic nominee and post-election are still leading the resistance. According to NBC exit polls, 94% of Black women and 65% of Hispanic women voted for Secretary Clinton. The organizers of the Women's March on Washington were primarily women of color. Cortez Masto became the first Latina elected to serve in the U.S. Senate and Kamala Harris became the second Black woman and first Indian-American elected to serve in the U.S. Senate.
Greene is the only woman of color out of the nine contenders in the DNC race and has worked previously within the party organization and on her own to build movements fighting for progressive values.
Baptized in the Texas democratic party, Greene wants to bring the skills that she learned as a political operative and building progressive institutions.
For the past seven years, Jehmu Greene has been a Fox News analyst defending liberal principles on the conservative network. Beyond commentating, she was the first African-American president of Rock the Vote and co-founded the immigration rights organization Define American with immigration rights activist Jose Antonio Vargas. While leading Rock the Vote, they registered over a million people to vote using online voter registration, increasing turnout of young voters.
Greene doesn't believe that an elected politician is the right fit for the position of party chairman. "This moment calls for an organizer, it calls for a strategist, it calls for someone who is innovative when it comes to technology and how you can use experimentation and disruption in how we can engage more people in the political process," she said.
Minnesota Rep. Keith Ellison was an early front-runner in the leadership race with support from top Democratic Sens. Bernie Sanders and Elizabeth Warren but former Labor Sec. Tom Perez has gained traction with endorsements from Former Attorney General Eric Holder and Former Vice President Joe Biden. The 447 voting members of the DNC will hold the election Saturday in Atlanta.
Related: DNC Chair Candidate Ellison Unveils Asian American and Pacific Islander Engagement Strategy
Greene believes that "really finding new ways to connect with those communities where we have lost the trust... it's going to take someone who is an organizer, not a politician."As Democrats review the errors that led to Clinton's defeat, white working-class voters became the general consensus after an election that saw rural areas voters go predominately for President Trump. Greene refuses to leave women of color out of the conversation when it comes to transforming the party.
Related: Motor City Makeover: Meet the 22-Year-Old Running for Detroit Mayor
"Black women are the strongest supporters of Democratic candidates, of progressive issues and our policies and when you ignore them completely in a conversation about how do we rebuild the party, how to re-engage with voters, black women are smart and they are going to understand what's going on," stated Greene. "It's not just a missed opportunity, it could really harm the party if we don't push back against the media narrative and also understand that this rebuilding conversation has to include all communities. We cannot take any community for granted. That's what got us here in the first place."
In the weeks following President Trump's unveiling of executive orders to curtail illegal immigration, numerous democratic politicians have joined in the resistance movements speaking out against the travel ban. Greene, the daughter of Liberian immigrants, spoke to the fears the families involved must feel.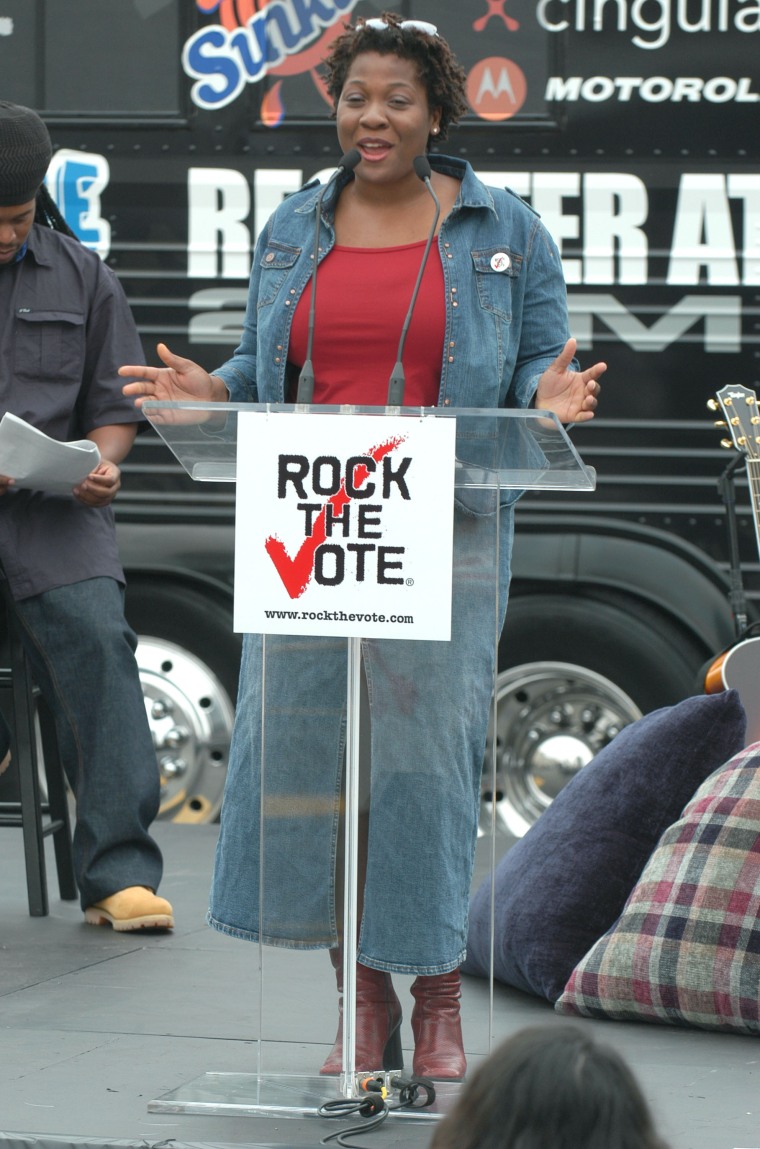 "I understand that to my core because that is what I experienced when my parents were undocumented. Now, fortunately, because of the last round of comprehensive immigration reform they have become citizens but it is incumbent upon the party to recognize that this moment is a very significant one where we need to show our support," she said. "How we talk about immigrants politically needs to shift. We need to talk about all the contributions they make to our country."
Fueled by ongoing resistance rallies and angry constituents continuing to call out their elected officials, there is mounting pressure for all democratic operatives to vocally disavow the Trump administration's efforts to roll back progressive policies. Within the party, disagreements among rank-and-file voters are still contentious. In the DNC race, the issues that divided the party during primary season are benchmarks for how much each candidate is willing to transform the party.
Greene says the Democratic party "has not been walking the talk of our values."
"If we don't take care of our business then they are going to leave the party behind. And that cannot happen with the very disastrous decisions that Donald Trump is making that are affecting all communities whether you're an African American woman or a working class white man, whether you're in Mississippi or Michigan."