Legendary radio shock jock Don Imus is generating controversy even in death.
Imus, 79, who died on Dec. 27 from complications of lung disease, was hailed by some as a broadcasting pioneer whose show, "Imus in the Morning," pushed social, political and cultural boundaries. But he was also remembered and called to account for racial, anti-Semitic and misogynistic slurs that ultimately cost him his job and his perch atop national media.
"No one else could have gotten away with that much talk on cable news," tweeted "Morning Joe" host Joe Scarborough, who replaced Imus on MSNBC's morning lineup. "Thanks for everything, Don, and Godspeed."
In response to Scarborough, former CNN broadcast journalist Soledad O'Brien tweeted: "He called black Women nappy-headed hoes!"
MSNBC and Scarborough declined to comment. MSNBC and NBCBLK are divisions of NBC News. Comcast is the parent company.
It was Imus' racist caricaturing of the 2007 Rutgers University women's basketball team as "rough girls" and the aforementioned smear that led to his abrupt dismissal from MSNBC. Imus did apologize for what he called an "insensitive and ill-conceived remark," but only after a massive backlash. "Our characterization was thoughtless and stupid," he said at the time. "And we are sorry."
But it was not an isolated incident. A cataloging of his most vile insults would include one in 1993, when The New York Times tapped the esteemed journalist Gwen Ifill to cover the White House, where Imus referred to Ifill as the "cleaning lady." Ifill died on Nov. 14, 2016. In 1984, Imus called Howard Stern, a fellow radio personality and someone he feuded with on and off throughout his career, "a slut too, plus a Jew b------ and should be castrated."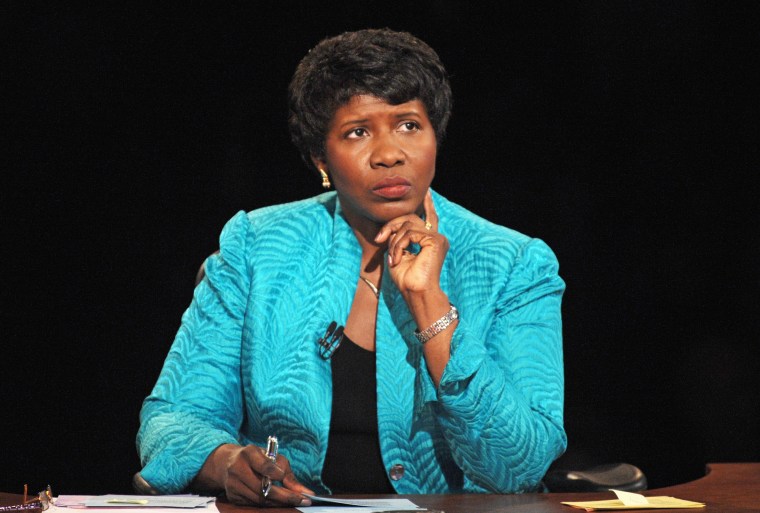 "Imus' legacy is a microcosm of where we are in media right now," NPR's TV critic Eric Deggans told NBCBLK.
"Because on the one hand, he was a pioneering broadcaster who a lot of mainstream people feel kindly towards and had friendships with; John McCain went on his show; Joe Scarborough said those nice things about him; Sean Hannity was tweeting about what a great figure he was," Deggans said. "But embedded in his show was this racism and sexism that constantly kept coming up."
For years, Imus was criticized by some African Americans for what they described as his repeated racial insensitivity.
"The story of coming to terms with the true scope of Don Imus' legacy is the story of coming to terms with the true scope of how much racism there has been in mainstream broadcasting and how many people who are still famous and major names in broadcasting who have roots in that kind of broadcasting," Deggans said.
Nikole Hannah Jones, a staff writer at The New York Times and a driving force behind the paper's The1619 project and whose Twitter handle is Ida Bae Wells, weighed in.
"Watching people's Don Imus tweets is a reminder that for so many white Americans, racism is an incidental side-issue that says nothing about someone you like's character but rather is just an unfortunate opinion to be overlooked and not rudely dwelled upon," Jones tweeted.
Deggans said there are many supporters of Imus who did not perceive him as racist.
He said it's now difficult for some whites to process that "this guy who they thought was so funny and insightful was also a bigot!"
"I think they think it says something about them that they didn't recognize that and reject him," Deggans added. "The struggle now is to get people to get the full measure of his legacy, not just the things you can talk about in polite company."