Donna Summer was more than just the amazing voice you heard on the radio.
Her daughter Brooklyn Sudano says that Summer was a "multilayered" talent that most fans didn't know much about.
In the new HBO biopic, "Love to Love You, Donna Summer," which Sudano and Roger Ross Williams directed, Sudano provides an inside look into her mom's life and shows the struggles that she faced with stardom.
"She was a complex and layered woman," Sudano says. "And I don't think people realize just how much she did in terms of songwriting, stage shows, performances, artwork and all of that. So I really wanted to show people that side that my family and I understood about her."
"She was a really funny and goofy person and was a creative in all senses of the word," she adds.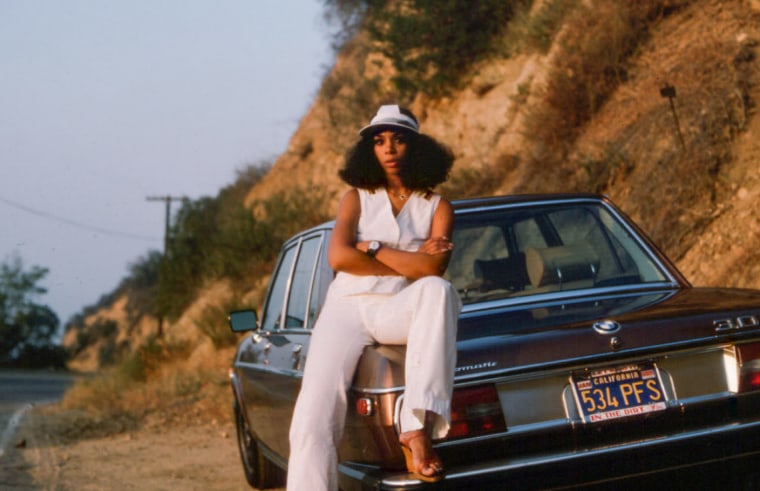 In order to show that fun side of Summer, Sudano rummaged through her family's belongings for any home footage that she could find of her mom and her family.
In the documentary, viewers will see behind-the-scenes footage of Summer's life at home with her three kids, her breakup with her first husband, Helmuth Sommer, and a lot more personal videos that Sudano said she never saw until she went looking for them.
"I think we've uncovered many gems in the treasure box of our family archive that I definitely hadn't seen before," she says. "So I think once we realized that we just found a goldmine, we knew that was going to be the foundation of this film."
Williams agrees. The director noted that "it was important to tell a very personal story using Donna's voice, told by the friends and family who were close to her."
"We didn't want to do a standard music doc where a bunch of experts was talking about her music. Although that is a valid doc, the doc that Brooklyn and I wanted to make was deeply personal and really exploring things," he says. "Not always comfortable things, but things that really got you into the head of who this incredible artist really was."
The rare home footage of Summer played a large part in helping to show the singer's personality on-screen, while testimonials from her family and friends helped to bring her unique story to life.
Although Summer's family offered deep insight into the singer's world beyond the lights, Sudano says that it took a little bit of convincing to get some of them to participate.
She reveals that they were a "little bit hesitant" to appear on-screen.
"Going through my mother's life is also going through their lives and that takes a lot of courage to do that, so we had to have multiple conversations, sometimes, to get it done," she says.
But once it was finished, Sudano says that the documentary turned out to be a "very healing" process for her family who lost Summer in 2012 from lung cancer.
Looking back on what she created, Sudano says her mom would feel very "proud" of the documentary because she would "hopefully feel seen and acknowledged in a way that she maybe wasn't always acknowledged or seen during her lifetime."