To kick off Black history Month, the United States Postal Service added civil rights activist Dorothy Height to its Black Heritage Series on the Forever Stamp.
Height, dubbed by President Barack Obama the "godmother of civil rights," and a past National President of public service organization Delta Sigma Theta Sorority, was honored in a dedication ceremony at Howard University where the organization was founded in 1913.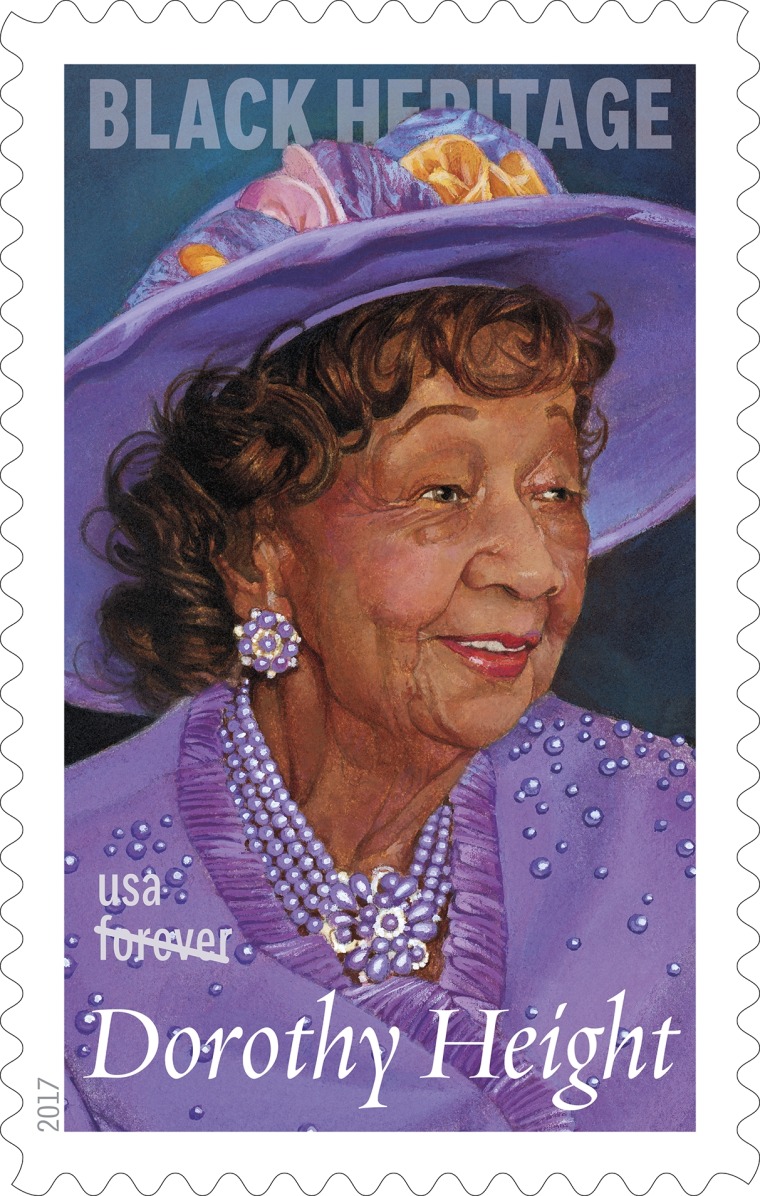 Wearing purple corsages as tribute to her legacy, her great-great niece and others remembered the civil rights icon on Wednesday. Congressman John Lewis spoke of Height's courage, calling the stamp a well-deserved honor.
"She was a mover and a shaker. She didn't take no for an answer. She was always on point. She was insistent and persistent," Rep. Lewis said. "She stood for the timeless values that make this country great. Equality, justice and liberty."
Dr. Paulette C. Walker, National President of Delta Sigma Theta Sorority said it is no surprise that Height's legacy continues to inspire.
"She was on the front lines fighting for the equality of all people for more than half a century," Walker said in a statement to NBCBLK. "It is because of her impenetrable resolve to stand for the civil and human rights of women, families, and children that we are afforded the freedoms enjoyed today."
Height is the 40th addition to the Black Heritage Series which features other African American pioneers and activists including Harriet Tubman, W.E.B. Du Bois, Thurgood Marshall, and Martin Luther King, Jr. She is also the 15th woman to be added to the series.
"The Postal Service is proud to honor civil rights icon Dorothy Height, an American treasure, whose illustrious career spanned almost a century," said Ronald Stroman, deputy postmaster general and chief government relations officer, who dedicated the stamp.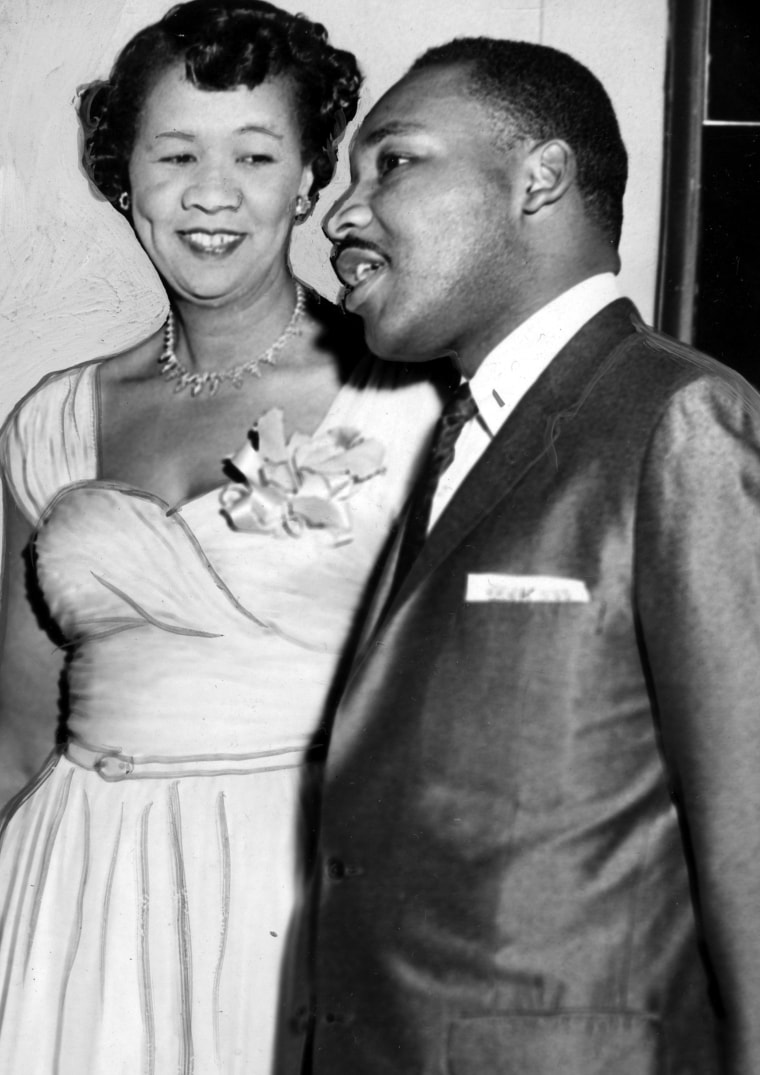 "The Dorothy Height Forever stamp will serve as a lasting tribute to her life and legacy of seeking equality and justice for all Americans, regardless of ethnicity, gender or race."
The stamp, designed by art director Derry Noyes, features a profile of Height smiling and wearing purple, adorned in purple pearls.
Born in Richmond, Virginia, Height was a driving force of the civil rights movement. She was president of the National Council of Negro Women, pushing for women's rights.
In 1963 she helped organize the March on Washington working with Dr. Martin Luther King, Jr. Continuing to push for women's rights, she co-founded the National Women's Political Caucus.
She was awarded the Presidential Medal of Freedom in 1994 and ten years later was awarded the Congressional Gold Medal.