Dr. Hadiyah Green is determined to beat cancer — with lasers.
Like millions of others around the world, it's personal. Raised by her aunt Oralee Smith and her uncle General Lee Smith in St. Louis, Dr. Green, now 35, was always a strong student and she went on to attend Alabama A&M University. After changing her major three times, she eventually decided on a degree in Physics.
Her family celebrated her graduation, since she was the first member of the family to finish college, but the celebration was cut short when her aunt announced that she had been diagnosed with cancer. In fact, she had the disease for eight years before telling anyone.
Related: Dr. Jackie on Surviving Breast Cancer, Infertility, and Being 'Married to Medicine'
She refused to get treatment. Dr. Green recalls her saying that she would rather die than go through chemo and radiation. "That was a profound statement to me," Dr. Green said. "I didn't understand it at first."
Dr. Green took care of her aunt for three months until she passed away in 2005. Not long after, her uncle was also diagnosed with cancer. He, on the other hand, decided to go through the treatment, but it was as horrible as her aunt thought it would be.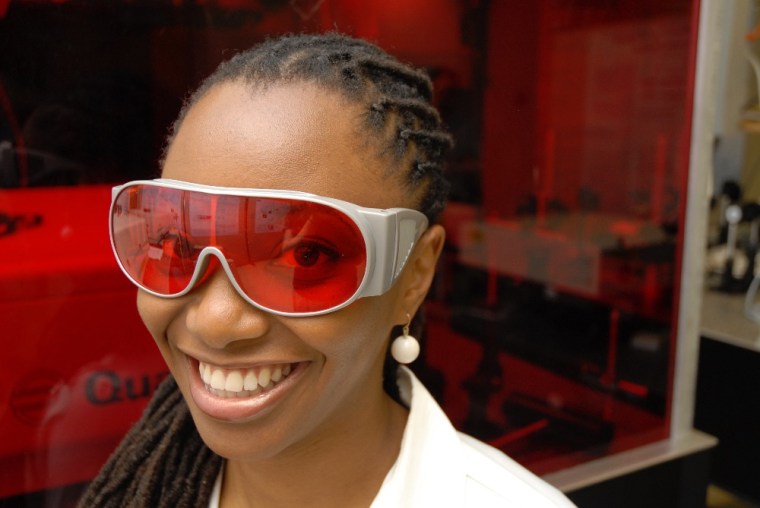 "He really had it bad. The treatment disfigured him," Dr. Green said. "The man that raised me wasn't the same. He just wasn't the same person."
Dr. Green couldn't understand why if her uncle had cancer in one spot that the treatment had to affect his entire body. Even with chemotherapy and radiation, the doctors only gave him 3-6 months to live. He died later in the year.
Losing the two people that raised her drove her to dedicate her life to fighting cancer. Dr. Green went on to the University of Alabama Birmingham to purse a masters and a Ph.D. in Physics. Her goal changed from curing to treating cancer in a way that doesn't have side effects.
Related: Hello From the Other Side of Breast Cancer: 8 Tips From Survivors
While working towards her doctorate, Dr. Green began reading about laser technology and thought that she could use lasers to target cancer cells directly. She spent three years in a lab, developing her laser technology that uses nanoparticles to destroy cancer cells. This way the healthy cells wouldn't be affected by the treatment.
Testing her treatment on mice was a success and Dr. Green became the first person to successfully cure cancer using nanoparticles.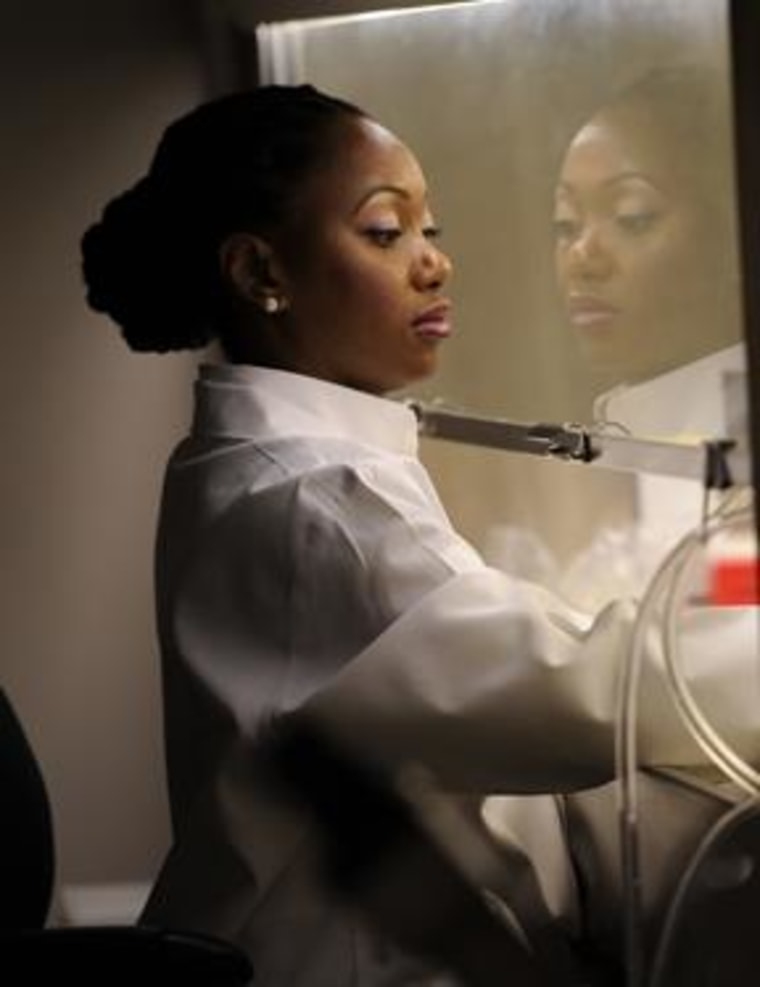 "It's hard becoming one of the first. While you're going through it, it's not fun, it's not cute," she said.
Since cancer treatments can cost in the hundreds of thousands of dollars, Dr. Green wants her treatment to be affordable. Her goal is to provide treatment via a nonprofit and she wants her work to be affordable to the average person – She doesn't want to sell it to the pharmaceutical industry.
She founded the Ora Lee Smith Cancer Research Foundation to support the research that her auntee inspired and hopes to change the way cancer is treated and reduce human suffering and she recently won a $1.1 million grant to further her patent-pending technology to treat cancer.
Related: Essay: Cervical Cancer Took My BFF's Life, What My Black Sisters Need To Know
"I realize that I'm just a vessel, but I want to help humanity," Dr. Green said. "It's a huge honor and it's humbling to be at the forefront."
Dr. Green is not oblivious to her status as a role model in the black community. She is one of the very few Black women who go on to earn a Ph.D. in physics. She's aware that it's not a role for everyone and while sometimes it's placed on people who may not necessarily want it, but she embraces it.
"I don't just represent myself, I represent all of us," she said. "I am a role model for all of us and I don't take that lightly."