It was a Sunday afternoon in January. Hundreds gathered to protest what they considered rampant injustices in the criminal justice system. Linked arm-and-arm, many marched through the streets belting out, We shall overcome.
By most accounts it was a peaceful demonstration, but the tone changed dramatically just after 4 p.m. Soldiers, decked out in riot gear, pelted the crowd with gunfire and tear gas. Chaos erupted. Ten minutes later, 13 people were dead, according to the BBC; including several teenagers.
Ultimately, troops shot 26 unarmed civilians during the protest march against internment – imprisonment without trial; a 14th died from his injuries months later. Witnesses say many of the victims were marchers and bystanders wounded by soldiers while fleeing the gunfire; some shot in cold blood as they tended to the wounded.
They called themselves the 'Negroes of Northern Ireland' and they routinely sang, 'We Shall Overcome,' at their marches.
This may sound like a typical scene from most anywhere in the Southern United States during the mid 1950s to late 1960s – familiar footage from say, Eyes On The Prize, the famed documentary series on the civil rights movement; or maybe even moments from Black Lives Matter demonstrations of current day.
Only these protestors were in Northern Ireland, in the Bogside area of Derry to be exact, the shooters were British forces and the year was 1972 – four years after American civil rights icon Dr. Martin Luther King Jr. had been assassinated outside a Memphis motel.
Many scholars of history say those campaigners, and others like them, had long aligned themselves with the ideological framework of nonviolent direct action modeled by King, whose official federal holiday is observed nationwide today.
Even in death, they say, the spirit of King's legacy was very much alive at that deadly march that, like the one near Selma, Alabama in 1965, became known as "Bloody Sunday."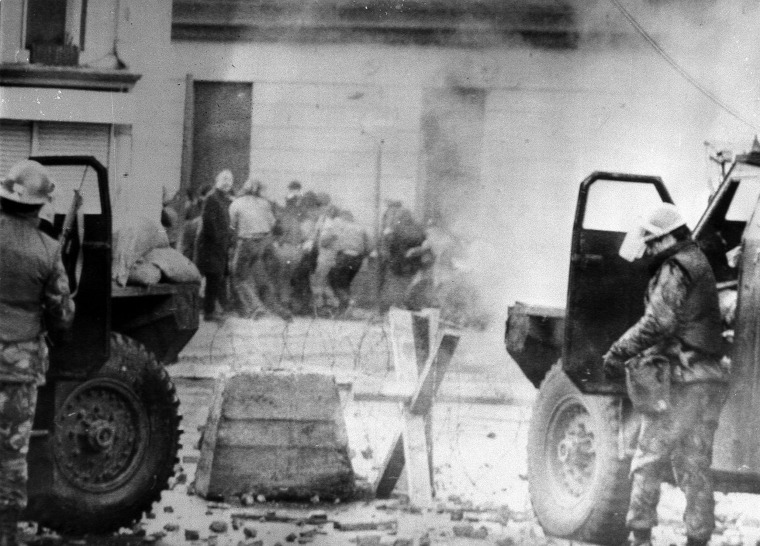 Hands down he is highly revered around the globe and regarded by many as the dominant leader of the civil rights movement in the States, but King's well documented connection to a similar struggle between British dominated Protestants over a Catholic minority in the Northern region of the overwhelmingly white island-nation is much lesser known. And many scholars say it's yet another example that King's influence – particularly his focus on non-violence – extends far beyond the U.S.
"Dr. King's legacy is so much bigger than his work here; his approach did – and has continued to – change the world," insists Charles Steele, president of the Southern Christian Leadership Conference (SCLC), the civil rights organization that King served as president of until his death. "When I was in Russia [former Soviet Union President] Mikhail Gorbachev told me it was Dr. King's philosophy that inspired him to tear down the Berlin Wall. It wasn't [former U.S. President] Ronald Reagan; it was Dr. King who inspired him to dismantle communism. It doesn't get any bigger than that!"
Brian Dooley, author of Black and Green: The Fight for Civil Rights in Northern Ireland & Black America describes King as "an enormously powerful and symbolic figure" for civil rights struggles in Northern Ireland and the world.
"In Britain and Europe, King was seen as being on the right side of history," says Dooley, who works for the nonprofit Human Rights First in Washington, D.C. "By and large they considered the [American] civil rights movement a good thing, even while some leaders of the time pointed out the British government's own hypocrisy in regards to its treatment of Catholics as second-class citizens."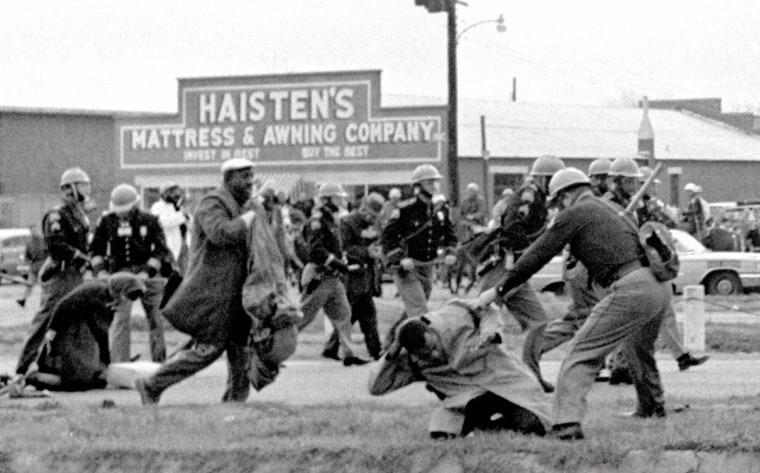 In fact, as early as 1963, civil rights protesters there often compared themselves to black people in Birmingham and Little Rock.
"They called themselves the 'Negroes of Northern Ireland' and they routinely sang, 'We Shall Overcome,' at their marches, which most people know as the anthem of the civil rights movement in the U.S.," says Maurice Hobson, an historian and African American Studies professor at Georgia State University. "The fight in Northern Ireland was like that TV show Game of Thrones; the United Kingdom is made up of several kingdoms and many in Northern Ireland wanted their own separate nation apart from the UK. Their movement was about, some Irish identifying as nationalists and wanting their own nation-state."
In Britain and Europe, King was seen as being on the right side of history.
Dooley says many Catholics there viewed their struggle as closer to that of African Americans in the U.S. – even as unrest erupted around the same time across Europe, in Paris, Prague, Berlin, Rome and London. Their allegiance to King was inspired largely by television coverage of Southern sit-ins and marches. In early 1969, Dooley notes, campaigners even deliberately modeled a protest march after "Bloody Sunday" in Alabama.
"They set up a march from Belfast to Derry that was specifically modeled after the Selma to Montgomery march," recalls Dooley. "Unfortunately they got their geography wrong. [In their attempts at modeling the Alabama march] they would say, 'On to Selma!' thinking that's where the U.S. march ended."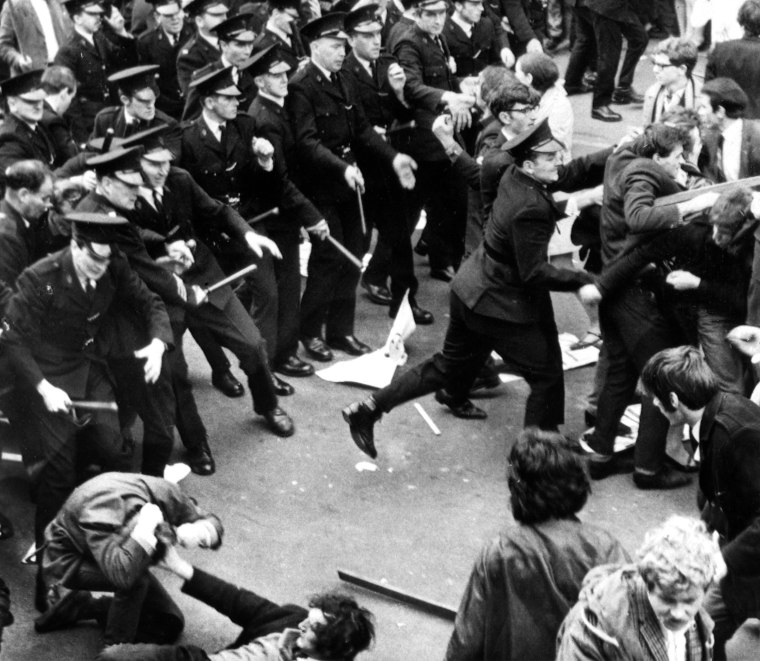 In his book published in 1995, Dooley says King was highly revered in Northern Ireland and across the UK. Although he never officially visited the nation known as "the Emerald Isle" while en route to Norway to accept the Nobel Peace Prize in November 1964, he did stop in northeast England to receive an honorary degree from Newcastle University.
True to his reputation as a voracious scholar, King was also known to have studied the work of many great minds, from Henry David Thoreau to Mahatma Gandhi and, notes Dooley, Daniel O'Connell, a figure still revered in Ireland today for his role in Catholic emancipation and a fierce opposition to slavery.
"[O'Connell] is known as the first great Catholic nationalist and he was very close to [African American abolitionist and author] Frederick Douglass whom he met in 1845 when Douglass, a freed slave, spent four months in Ireland on a speaking tour. O'Connell is credited as the creator of the mass nonviolent peaceful march," says Dooley.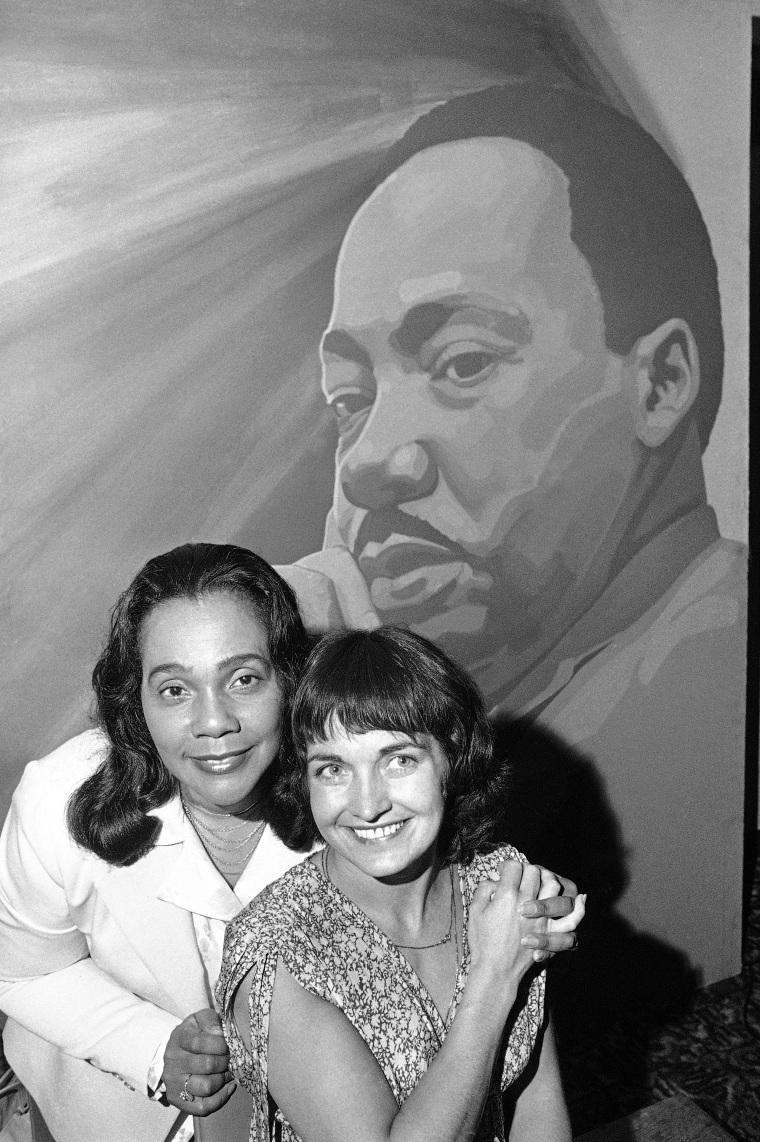 And King wasn't the only American civil rights figure who had great impact in the region, Dooley says. For example, when Gerry Adams, who is still known today as one of the most recognizable and controversial figures in the nationalist struggle in Northern Ireland, was invited to meet with U.S. leaders about the peace process in 1994, he requested a meeting with Rosa Parks, the "mother of the civil rights movement."
Adams, who has led the second biggest political party in Northern Ireland for more than 30 years described Parks as, "a hero of mine." He reportedly even brought her a "small presentation from the people of Ireland" when they met in Detroit.
"They set up a march from Belfast to Derry that was specifically modeled after the Selma to Montgomery march."
A connection to African American culture in Northern Ireland is evident in more recent times too. James Walsh, a professor of political science at the University of Colorado Denver, says there are murals of King and Malcolm X in Northern Ireland.
President Obama received a warm welcome and was nicknamed "O'Bama" in honor of his mother's Irish heritage during a visit in 2011. And, Dooley recalls seeing graffiti referencing the Rodney King case during a visit to the small village of Coalisland in the 1990s.
King's influence on popular culture is apparent too. "Sunday Bloody Sunday," a song written from the perspective of an observer of the Derry incident, is the opening track on Irish rock band U2's War album. Another U2 song, "Pride (in The Name Of Love)" is in homage to King, with lyrics:
In the name of loveWhat more in the name of loveEarly morning, April fourShot rings out in the Memphis skyFree at last, they took your lifeThey could not take your pride
Ireland's "Bloody Sunday" massacre marked the highest number of people killed in a single shooting incident during the violent 30-year conflict in Northern Ireland known collectively as "The Troubles."
Footage of civilians being killed by British forces in full view of the public and the press, ultimately increased Catholic and Irish nationalist hostility towards the British Army. Support for the Provisional Irish Republican Army (IRA) rose dramatically; a shift akin to a black civil rights supporter in the U.S. switching from embracing King's nonviolence ideology to that of, say, Malcolm X or the Black Panther Party (former Panther Angela Davis was interviewed for Dooley's book).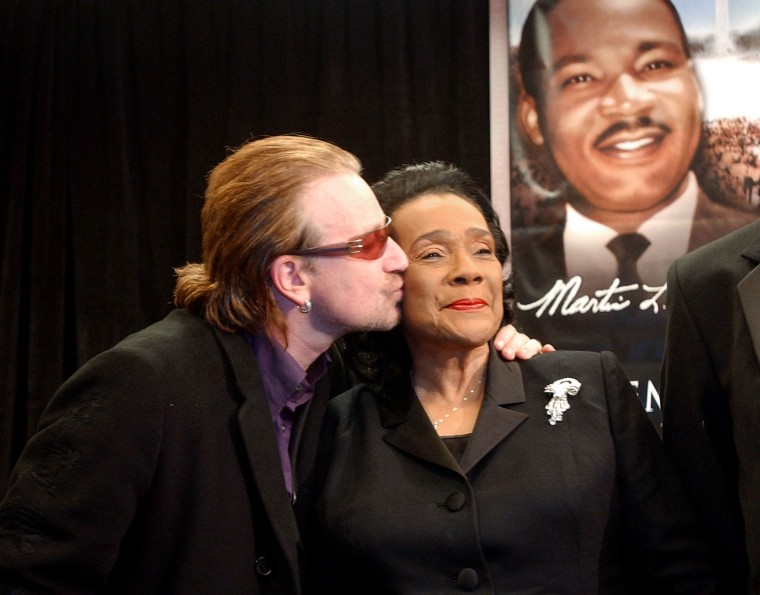 "A week [after] the 'Bloody Sunday' march, men were lined up to join the IRA, a much more violent [faction] of the movement," explains Dooley. "What happened from there was the violent groups took over."
Steele of the SCLC echoes his point. "While many of the [Northern Ireland protestors] first embraced King's philosophy, many later came to feel that it was the nonviolence that he was known for that got him killed," he says.
Professor Walsh says King's major shift from a focus on race to class was noteworthy.
"With his last campaign, The Poor People's Campaign, he was trying to unite the poor of all races," says Walsh, a proud Irish American. "There's a lot of belief out there that, that's why he was murdered. He became a bigger threat because he was highlighting the fact that poor people of all races have many of the same struggles."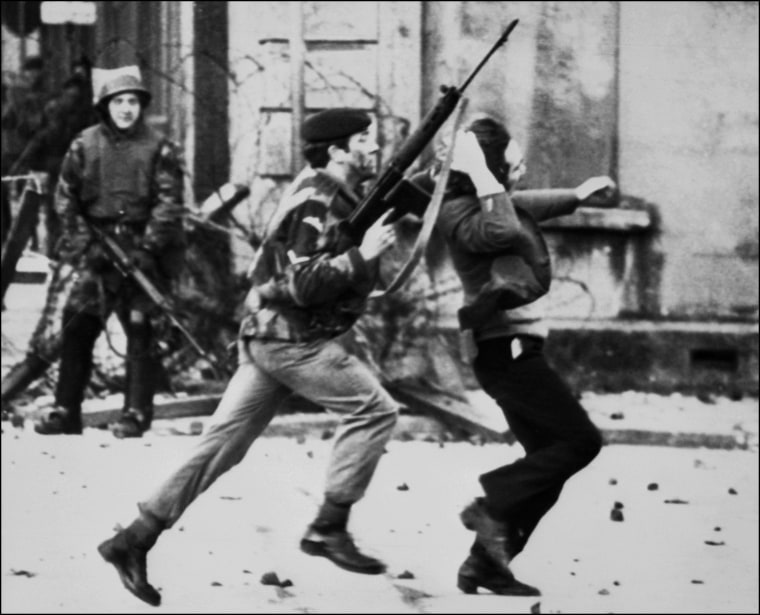 Several attempts to find a political solution to the longstanding unrest failed until the Good Friday Agreement was reached in 1998, restoring self-government to Northern Ireland and ending the conflict that ultimately claimed 3,600 lives and left thousands injured.
Dooley says despite the movement's eventual shift toward violence, King deserves recognition for his role in championing civil and human rights in the region.
"He wasn't just an inspiration to people in the U.S. or for the people of Africa and the Caribbean; Dr. Martin Luther King Jr. had a very direct political impact on a generation of people in Northern Ireland too," he says.
Adds Hobson in summation: "King was fighting for marginalized people and others deemed second-class citizens, but let it be clear that King first and foremost was fighting for [the rights] of his people, black people. He cannot –and should not – be disconnected from the plight of black Americans; his movement just became much bigger than that."