Though she was only four when he died, E.B. Wright remembers tender moments with her father, Eric Wright—better known to the world as Eazy-E.
A visionary entrepreneur, his story is woven into the new biopic Straight Outta Compton, which explores the alchemy of N.W.A. members Wright, Ice Cube, Dr. Dre, DJ Yella and MC Ren, as they scaled the heights of West Coast Hip Hop in the late 80s and early 90s.
Their rise also triggered a swirl of controversy that set off alarms with everybody from law enforcement to the PTA but Wright remembers a warmer, fuzzier version of her dad. Living with him, spending time in his office, and in his arms with him pulling her in close, she saw everything and enjoyed the sillier side of his personality. "He was really playful," she recalls.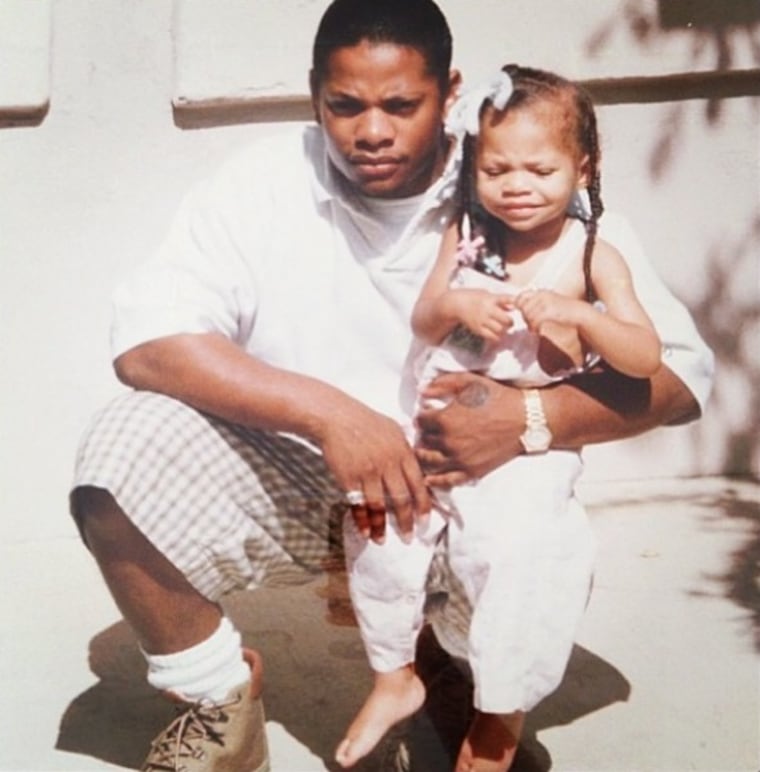 Her dad also had a laser like focus, hence his choice of a name for his company: Ruthless Records. Like her father, Wright's determined to garner her share of the spotlight: recording music that's more pop than rap, launching a hat line, and leveraging her initial 15 minutes of fame on MTV's My Super Sweet 16 into bigger showcases for her projects.
The family resemblance between the two is so strong, Wright asserts, that "when "Rock the Bells" [music festival] wanted to create a hologram of my dad, they used my face." From there, they customized the details of Eazy-E's likeness.
RELATED: Making 'Straight Outta Compton': From the Streets to Silver Screen
Wright also inherited her father's mannerisms and business acumen—traits brought to life in newcomer Jason Mitchell's portrayal of her father in Straight Outta Compton.
"He did a phenomenal job," she says of Mitchell. "I'm so incredibly proud. All my life I've been hearing these stories. Jason is everything I imagined [my father] to be … I really felt like I was watching him on the screen."
Still, she feels a documentary that she's making called A Ruthless Scandal, about the controversy and greedy people who hovered after her father's death in 1995, is needed to fill in missing details. She knows that Straight was about the collective brotherhood, but wants to make sure that certain truths about her dad are revealed.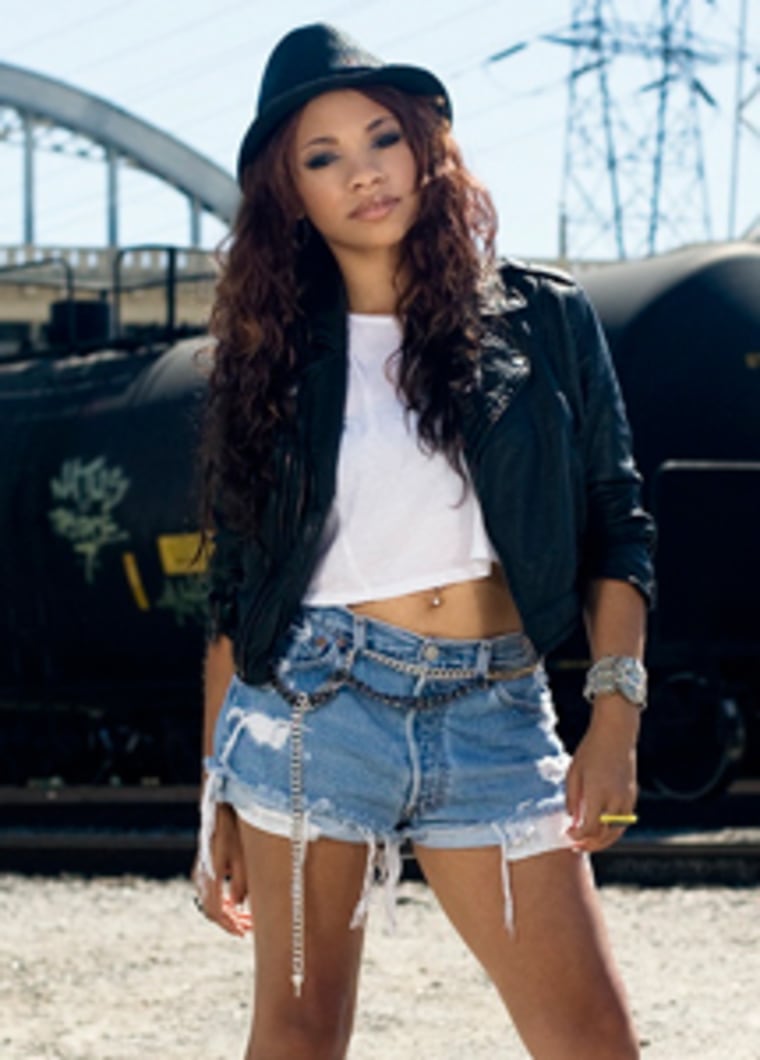 In a statement at the time, Eazy-E admitted: "I have seven children by six different mothers. Maybe success was too good to me." His suggestion that he'd acquired the HIV virus through heterosexual contact focused greater attention on that means of transmission.
Prior to his passing, Eazy-E was said to be shopping a screenplay, producing a Bone Thugs 'N' Harmony album, and getting ready to release his own double LP with tracks that included the funkateer Bootsy Collins and heavy metal rocker Slash of Guns N' Roses.
Wright says she has rare behind-the-scenes footage that will fill in other important layers of her father's story and his personal accomplishments outside of N.W.A.
Wright's mother, Tracy Jernigan, has been a music manager for two decades and is working on the documentary with her daughter. Wright says her parents were together through the rise of N.W.A., and broke up about a year before her father's death.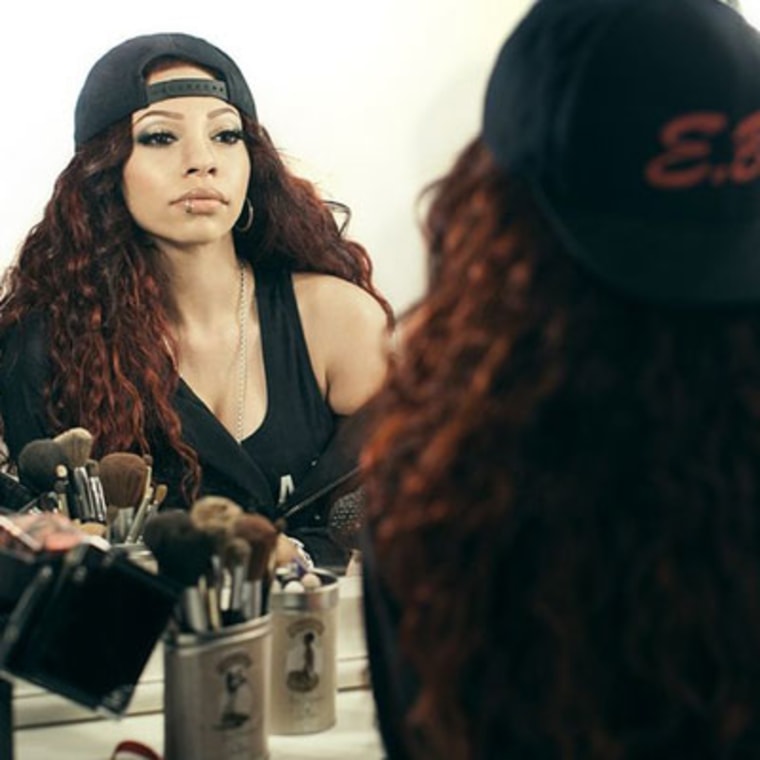 Beyond her hat line, Wright recently released the provocative song, "Girl Crush," and is finishing up an extended play record, We Want EB, which she intends to release some time next month.
"We Want EB is my campaign, my brand, and my whole movement," she says, noting how closely it echoes her father's tagline, 'We Want Eazy.' By choosing it, she says, "I'm representing my father, and pushing everything I'm doing at the same time."