Twenty-five years ago, 12 jurors delivered verdicts of not guilty for the four LAPD police officers involved in the beating of Rodney King. Soon after violence erupted on our streets. That day, we watched Los Angeles burn.
These verdicts opened the eyes of America and the world. This was not blind justice, but rather blindness toward the implicit bias against people of color. The nation was forced to watch and rewatch the grainy, handheld footage of King's beating for weeks.
How was it possible these jurors did not see what the rest of the nation saw?
The LA Riots—also known as the Rodney King Riots—would end up being the worst in U.S. history: more than 50 people killed, more than 2,000 injured, at least one billion dollars in property destroyed, and thousands of jobs left South Central Los Angeles. In total, the devastation stretched 32 miles from the Hollywood Hills to Long Beach.
It was clear, we all needed to open our eyes to what was really happening.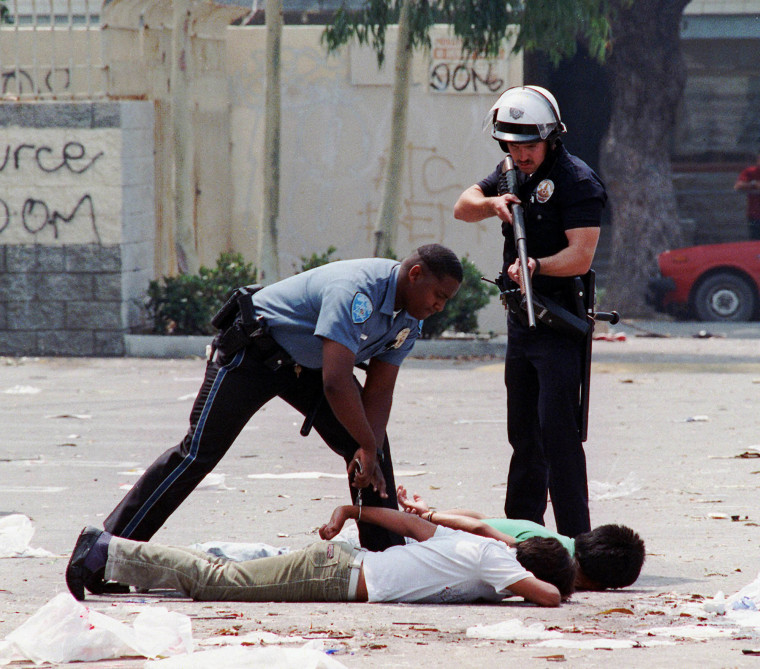 Regardless of where you come from or the injustices you've experienced, the reaction to the verdicts did not justify the violence, burning, and looting carried out by Blacks, Hispanics, and whites. At the time however, LA was torn apart. One side considered it civil unrest while others called it what is was—a riot.
The plight of Black Americans in particular was at the center of what took place. It was true then and is unfortunately still true today: Blacks have the largest homeless population in America, the largest prison population and police relations remain strained with men of color. Still, we must be willing to acknowledge the social and economic challenges faced by all Americans. Non-Black people suffer through economic downturns and persevere in tough times just like everyone else.
In fact, hours after the riots exploded onto the streets, thousands of Hispanics and Whites joined in. The entire ordeal became as much about rebelling against classism and oppression as it was about Rodney King. According to press reports, more than 50% of riot arrests were Latino while 36% were Black. The LA Times: "This was clearly not a Black riot. It was a minority riot."
Amongst the many casualties were Asian American (predominantly Korean) and Hispanic American communities. For example, 2,000 Korean-owned businesses were destroyed accounting for one of the largest segments that suffered property damage.
Tragically, instead of being treated as victims, Korean American store owners were often looked upon as predators. Likewise, one-third of those killed in the riots were Hispanic American, a community that also experienced massive property loss. Both groups were relative newcomers to Los Angeles and lacked access to political, corporate, and religious allies that could help them rebuild what was destroyed.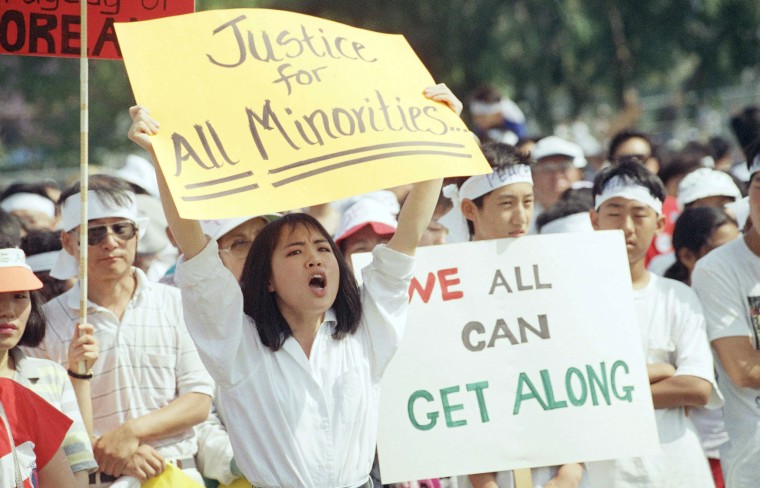 But it's not about which group had it the worse than the other. We were all wounded—and yet for some reason, we all cried alone.
Today,many of the problems that existed then still continue to plague the hardest hit neighborhoods today. Rebuild LA—the corporate, governmental, and nonprofit joint effort that pledged to bring economic growth back to South Central—failed miserably. Most of the jobs lost were never replaced; unemployment is still high; wage growth remains stagnant; and many lots and buildings are vacant to this day.
But progress has been made and the faith community has played a pivotal role. It was in the months and years after the LA riots that many of us learned we didn't have to go it alone. We could bring economic opportunity and safety to some of the most isolated and impoverished neighborhoods by partnering together and with the broader community.
Related: Oscar-Winning Directors Offer New Take on LA Riots
The New York Times reflected on the riots in 2012 and pointed to the gains made by church groups in partnership with government development agencies as a notable standout in effecting meaningful change and economic development. Aided by a healthier economy in recent years, the pace and impact of our efforts has only accelerated.
One example, we learned that social entrepreneurship works.
Social entrepreneurship is about creating jobs and using corporate profits to help people living at the bottom of the pyramid. Immediately following the riots, The Walt Disney Company hired three hundred Black and Latino youth to work at DisneyLand and raised $1 million to fund small businesses in South Los Angeles. Wells Fargo Bank and other financial institutions invested $5 million to start an angel fund for small business and The Economic Development Administration created business incubators for small business development. These were Blacks, Asians, Hispanics and whites getting along to solve problems.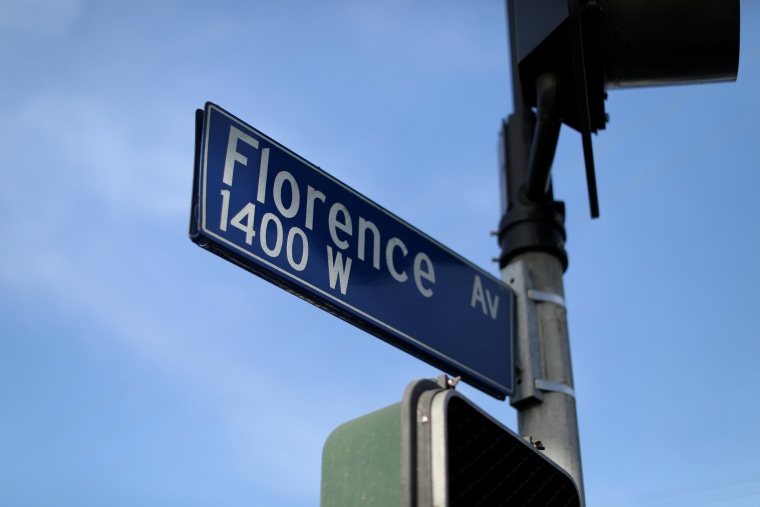 There was also the importance of creating a mutually vested society.
Founded in 2001, KCCD/FACE is an example of how nonprofits can leverage the power of partnerships for community empowerment. This year, KCCD, soon to be Faith and Community Empowerment, marks 16 years of working with some 500 partners from the White House to Fortune 500 companies as well as various ethnic, faith, and community organizations like the National Hispanic Christian Leadership Conference. Together, we have created a powerful platform in which many communities and partners work together for a shared vision to address the challenges in our community.
Related: Baldwin Doc Affirms Troubling Truths of Race in America
Rodney King offered his response to the LA Riots: "Can't we all get along?" This simple reply has resonated ever since. It means seeing with open eyes.
As Americans, as people of color, as people of faith, and as members of the communities forever changed by the LA Riots, we have become friends from vastly different backgrounds. We have joined hands together, rejecting the cultural myths and prejudices that keep our communities divided, to ensure the structural issues that led to the LA Riots never again take root.
Twenty-five years later, we choose to look back by celebrating all that we've accomplished since. We can get along. We can end biased policing. We can create jobs. We can end violence. We can see.
---
Rev. Samuel Rodriguez is president of the National Hispanic Christian Leadership Conference. He has been named by CNN and Fox News as "the leader of the Hispanic Evangelical movement" and TIME Magazine nominated him among the 100 most influential leaders in America.
Rev. Mark Whitlock is the pastor of Christ Our Redeemer A.M.E. (COR) Church in Orange County, CA and also serves as the Director of Corporate Giving for the international African Methodist Episcopal Church within the Department of Finance. Rev. Whitlock also works as the Executive Director of the Cecil Murray Center for Community Engagement, Univ. of Southern CA.
Rev. Hyepin Im isthe President of Korean Churches for Community Development (soon to be Faith and Community Empowerment). She is a past U.S. Presidential Appointee on the Corporation for National and Community Service and was named by Los Angeles Magazine as one of LA's Ten Inspiring Women.