"Our only hope is to control the vote."
Mississippi civil rights leader and NAACP icon Medgar Evers said those words over 50 years ago about the fight for voting rights. He believed, like many activists, that voting enabled dignity in the control of one's political and economic destiny.
Decades later, a new generation of Southern activists is renewing that vision.
On August 3 and 4, a 14-year campaign to organize the Nissan Motors plant in the small southern city of Canton, Mississippi will come to its climax. The workers at Nissan will finally have their say and get the opportunity to vote for a union, the United Autoworkers (UAW), to represent them on the job.
The vast majority of the nearly 4,000 workers who will be voting at the Nissan plant are African Americans, a population that has historically faced severe economic exploitation due to racism.
Related: March on Mississippi: Danny Glover, Bernie Sanders Are Taking on Nissan
The UAW promises it will help the workers grow in strength and negotiate better working conditions, hours, wages, and benefits at the plant. Additionally, the workers have made a broader call for more dignity and respect on the job.
A victory for the workers at Nissan would be historic. It would represent one of the largest successes for labor in decades and one of its largest triumphs in the South.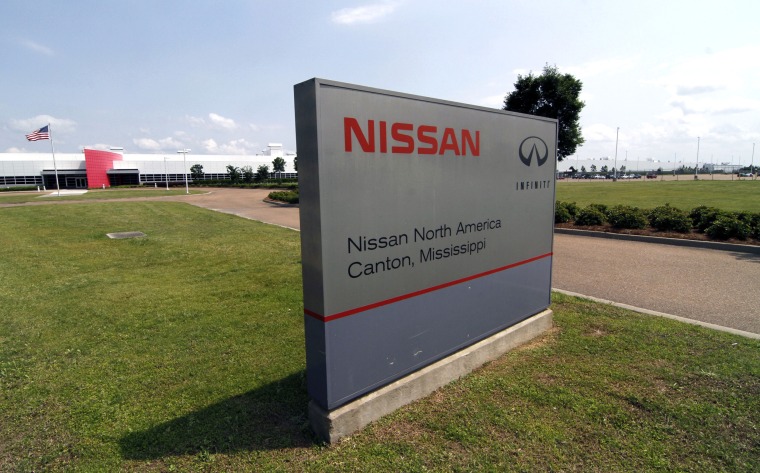 "If they win, it opens up the South for them and other private sector unions. It also shows the power of a grassroots and community approach to organizing," said American University professor Stephen Silvia, who has spent years researching the UAW's attempts to organize in the South.
As the workers have campaigned for union representation, community support for their cause has grown.
Many churches, civil rights organizations, activists, and historically black colleges and universities have joined in support of the workers. This past spring, a large "March on Mississippi" was held in Jackson with over 5,000 supporters and participants. They all supported the theme of worker rights as civil rights.
Derrick Johnson, the NAACP Mississippi president and interim leader of the national NAACP, believes that the Nissan workers have tapped into the spirit of the civil rights movement. He postulates that "there never would have been a need for a Civil Rights Movement if black workers had not been historically exploited for free (slavery) and cheap (segregation) labor."
Related: Airbnb Announces Partnership, Revenue Share with NAACP
He is also clear that Nissan workers are not asking for anything out of the ordinary from the company in demanding a union.
"Forty-two out of Nissan's 45 assembly plants worldwide have unions and allow for collective bargaining. Why not Mississippi?" said Johnson.
Workers like Rahmeel Nash, an African American male and 14-year veteran employee at Nissan, feel and see the value of community support for the campaign — and the importance of this election to the workers and the state.
"You have to tie both of them in together," he said of labor and civil rights. "[Martin Luther] King fought for labor rights." Nash, who supports the union and is voting "Yes," also said "the vote is the only weapon we have to voice our opinion."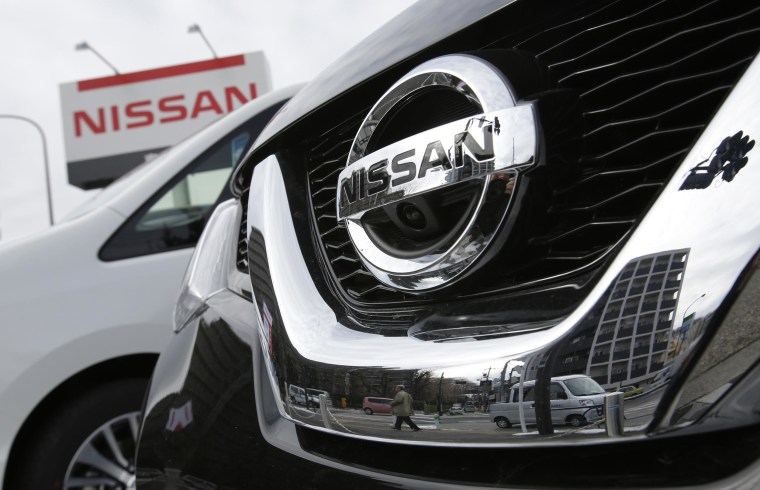 Yet the campaign to organize workers into a union hasn't gone unchallenged.
Nash believes Nissan is creating a hostile environment for workers. "I feel intimidated by the 'Vote No' shirts, flyers, videos, and one-on-one meetings Nissan management promotes," Nash said.
These anti-union tactics of management are just another way of frightening many workers from voting for their best interests. National civil rights organizations have heard the pleas of workers and have asked Nissan to allow workers to organize through free and fair elections. In a letter to Nissan, Vanita Gupta, president and CEO of the Leadership Conference on Civil and Human Rights, warned the company about potential hypocrisy, stating:
"As leaders in the U.S. civil rights movement, this situation is of grave concern to us. Each year, Nissan touts the Altima as the top-selling vehicle among African-American consumers. Yet you oppose civil rights at the Canton plant and of this majority African-American workforce. We urge you to accord these workers the same dignity and respect that Nissan workers are provided everywhere else in the world."
Nissan, for its part, has told Bloomberg BNA that its 6,400 Canton employees are provided with good, stable jobs with the best wages and benefits in the state.
Related: Meet the Woman Reuniting Fathers With Their Children
"While it is ultimately up to our employees who will represent them, we do not believe that UAW representation is in the best interest of Nissan Canton and its workers," Brian Brockman, spokesman for Nissan North America, said.
Nita Miller, an African American female employee at Nissan since 2012, disagrees with the company line.
"There is a lot of harassment and intimidation at the plant. You do it their way or hit the highway. If you go to management and complain about anything, then you're a target," Miller said. "The workers called in the UAW. We asked for their help. We need representation!"
Stakes are extremely high in this campaign for union representation. Workers will be heard, and the vote at Nissan will ripple throughout the South and the country. For African American communities, this is one election to watch.
As Miller said, channeling civil rights activist Fannie Lou Hamer, "We the workers are sick and tired of being sick and tired. It's time for a union."
History may yet record the birth of a new civil rights movement led by a goal of economic and racial justice.
Marc Bayard is an Associate Fellow and the Director of the Black Worker Initiative at the Institute for Policy Studies and a Public Voices fellow of The OpEd Project. Follow him on Twitter @MarcBayard.