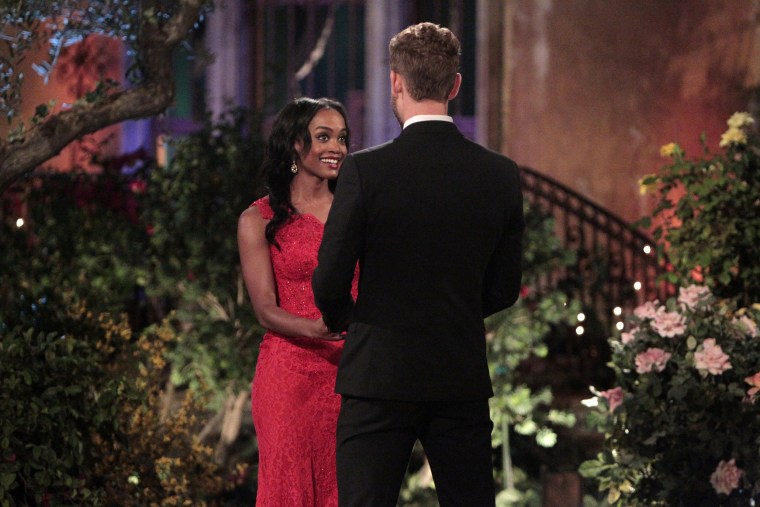 Social media is going wild; ABC has named Rachel Lindsay as the first-ever black Bachelorette for the show's 13th season.
(There have been 21 seasons of The Bachelor…we won't hold our breath in waiting for a Black Bachelor. One day at a time.)
But let's be clear. This move isn't "historic" as headlines suggest. Sending Dr. Mae Jemison into space was historic. Electing President Barack Obama was historic. The U.S. Postal service selecting its first African American for a stamp (Booker T. Washington, 1940) was historic. The first African American appointed U.S. Secretary of Labor, Alexis Herman was historic.
There's nothing 'historic' about a 15-year-old reality show that promotes one woman (or one man) lusting, sexing, with 20 other people in competition for their heart. ABC has finally caved to the pressures of being inclusive in 2017.
They've realized that it makes good business sense to widen the market and include the African American community. So thank you, ABC and thank you, Channing Dungey who vowed to fix the show's diversity problem after taking the helm as the network's Entertainment President.
Now that we've cleared the air on what constitutes as historic, let's get back to Rachel.
The majority of Black people I polled are excited for Rachel — if they even know who she is. It's not like The Bachelor or the Bachelorette franchise is "must watch" TV in African Americans households. Many of us can't even name a single person from last season.
Finally, a black girl on reality TV who represents who we really are.
The show's consistent lack of diversity and petty behavior among the stars just doesn't strike a chord with us. If we want ratchet, mindless reality TV, we have our own shows to watch.
RELATED: BAFTA Makes Big Changes to Ensure More Diversity in Movies
However, beyond the conspiracy theories, in taking the pulse among many educated, middle class African-Americans, the common thread was "there is something special about this Rachel."
Finally, a black girl on reality TV who represents who we really are: pretty and educated. Rachel graduated from the University of Texas at Austin and got her law degree from Marquette University in Milwaukee. Her videos give us a glimpse into her world: down to earth, fun loving, and warm. From the gaps in her teeth, to her occasional bad hair days, she's the "around the way" girl that L.L. Cool J spoke of in 1990: Not cheap or petty / You're ready for loving / You're real independent, so your parents be buggin'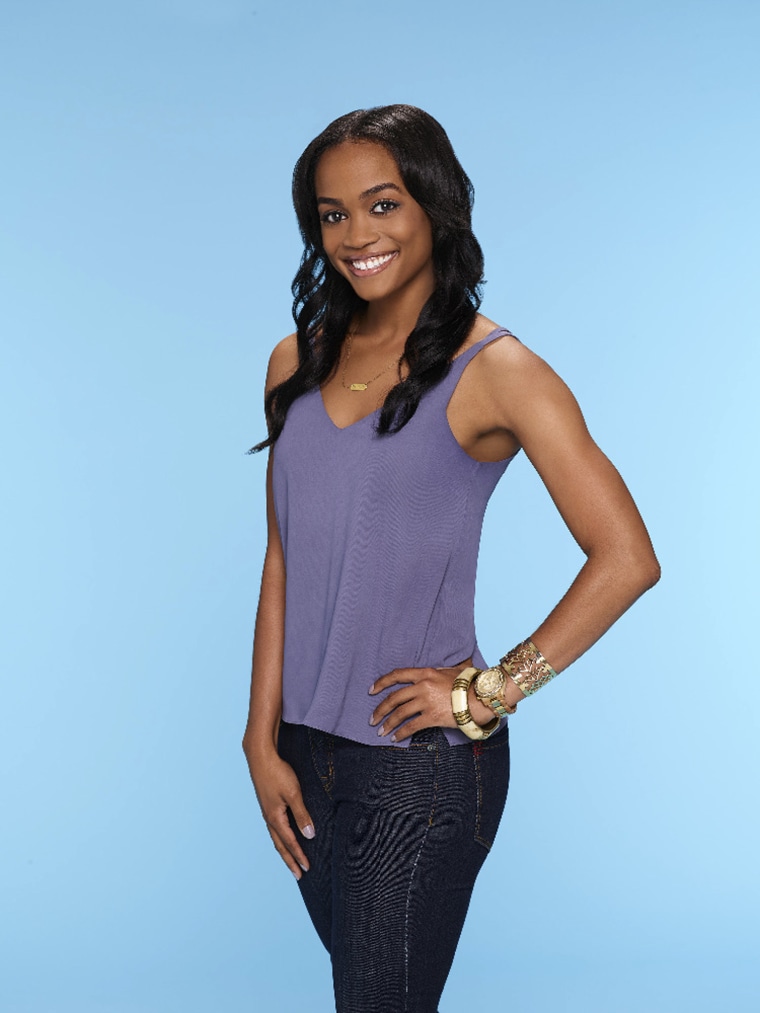 The 31-year-old Dallas, Texas lawyer represented herself with class and sophistication in season 21 with Nick Viall. Yes, she's flirty and sassy, after all the goal is to get the guy — or even better — to get your own show. But she's not over-the-top, loud mouthed or ratchet. We are proud when she opens her mouth, unlike most reality TV stars that shall remain nameless.
Rachel accurately represents black women in their 30s and even 40s who are searching for their male counterpart. She's a hard working college educated woman. She's serious about her career but she doesn't want to leave love by the waste side.
Tread lightly Rachel, you are the window for many Caucasians into our world. They don't have "black friends" like Adele does.
Let's be honest, the dating scene for single, educated, successful African American is bleak. Black women have shot up the corporate ladder with no man by their side. We are outpacing our counterparts.
Just look at the male to female ratio on the campuses of HBCUs across the country. Statistics reveal that Black women are at a serious disadvantage when it comes to finding love. So why not cheer on the educated black girl who's doing it a different way?
During last season of the Bachelor, Rachel's fan based soared. Why? Because she wasn't petty or whinny. She carried a mature demeanor that was tolerable to watch when she interacted with the other contestants in the house. And she didn't come desperate in her scenes with Nick Viall.
Now enter our hesitation for Rachel in this role. Name a reality TV star, a black one, who has walked away from a show with a positive image?
Waiting...
Still Waiting…
Nothing yet? My point!
Reality TV will rip Rachel's clean, educated, middle class image to shreds. The point of reality TV is ratings. And what sells? Sex, scandal, fights, and hair pulling drama. If you aren't putting out ratchet behavior, if you're too squeaky clean (boring), then the reality-TV audience is not for you. (Case in point, Kim Fields' stint on Real Housewives of Atlanta).
Producers will thrust into salacious compromising sexual scenes that will bring the ratings. The editors will cut the tape to make scenes look as raunchy as possible. Rachel's brand will be tarnished if she isn't careful. I can't remember the last time a woman — a black woman who's dating, kissing, and being intimate with multiple men, of multiple races, all at once, came out unscathed.
In fact, it's grounds for name-calling. Not sure if her daddy, Sam Lindsay, a Dallas, Texas district judge, is ready for that. In fact, it's probably really tense in their house right now. Their entire middle-class white picket fence family could go up in smoke.
So tread lightly Rachel, you are the window for many Caucasians into our world. They don't have "black friends" like Adele does.
RELATED: Yvonne Orji Hopes 'Insecure' Gives Viewers Confidence
What you show them is what they will believe about black women. How you dress, how you talk, how you walk, what you wear, how many guys you kiss will be scrutinized.
You'll be held to a different standard and you will be judged. You can enter The Bachelorette an educated lawyer, and walk away a "hoe."
Rachel, we'll be watching. We don't want you to fail. But remember, you're more than beauty, you're brains. And we don't want this show to tarnish your image. So find love, have fun doing it, but don't piss off your daddy or the black community.