I am devastated…I am 13 and want to make a difference. Can you guide me and my friends to the right decision…we want to start a peaceful protect but do you think that's a good idea?I am so mad…I don't want to leave the house or I fear I may break something or encounter a cop and end up dead…
Over the last three weeks, I have received hundreds of messages from young people throughout the country expressing heartfelt anguish, frustration and pain—young people attempting to make sense of moving through spaces where the value of their lives is debated and sometimes taken, sometimes recorded on camera.
I have struggled with the weight of searching for words to explain to others why it's important to continue the work of standing up for, loving and protecting children who live with the trauma of returning home to learn that a parent has been murdered for selling CD's or cigarettes or due to a broken taillight or missed stop sign or bearing witness to the moments they struggled for breaths captured on cell phone footage.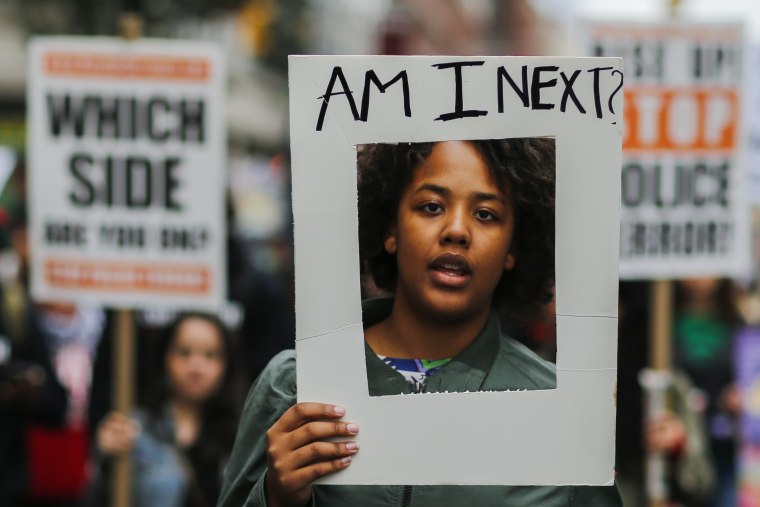 It is important to note that the trauma associated with being Black in America is experienced daily—microaggresssions and the re-traumatization that comes with the collusion of race and racism in America must be acknowledged and addressed before the point of breakdown.
RELATED: Editorial: S.O.S: Saving Our Sons In The Midst of Imminent Danger
As a classroom teacher, I knew my strength was not in having all of the answers but in understanding the importance of creating safe space for people to gather and grieve and to heal. As adults, we must support the mental health and physical wellbeing of children and youth including by providing the support needed to heal.
Here are four things that we can all do to support children and youth:
1. Create a safe space to talk about what's happening
One of the worst things adults can do is to fool ourselves into thinking that young people are unaware of and not engaged in conversations about incidents of national tragedy including recent murders in Baton Rouge, Minnesota and Dallas.
It's important to provide safe spaces for constructive conversation without judgment or assumptions. Adults can begin conversations, using "we" statements, for example, to encourage brave, respectful and honest dialogue.
Ground rules, such as "attack the idea not the person," based on communal engagement and mutual respect can be helpful. Support everyone in expressing how they feel and provide resources wherever helpful in addressing unanswered questions or expressed needs. (Supporting African American Mental Health)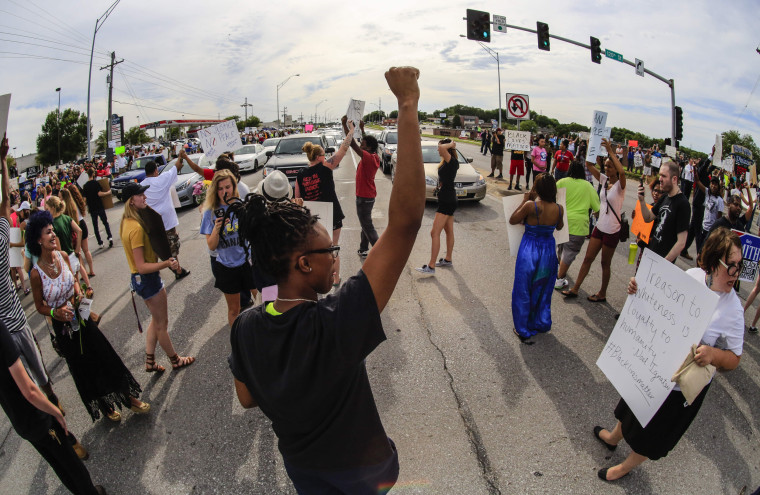 2. Tell the truth
Avoid the urge to hide, diminish or avoid the truth about what is happening in too many communities throughout the country today. What happened to Alton Sterling and Philando Castile is about race. Reject notions that blame the victim or to hide behind distractions like "Black on Black crime".
Honor facts including police kill Black people at a rate disproportionate to both criminal activity and their presence in the population at large. Push back on ideas and those who advocate for colorblind policies or ignore the role of race and racism. This work is not easy; however, it is important.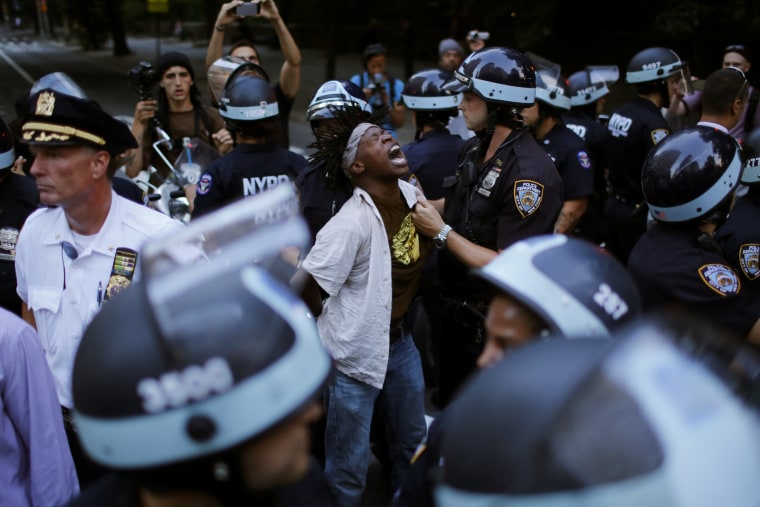 3. Do the work required to support mental health and grief
Grief is a process and it is important to take the time and to do the work required to grieve the loss of life—that experienced personally or socially.
For years, I volunteered at a summer camp for young people who experience tragic loss of life. Through clinical and social activities we work together to confront and move through the various stages associated with grief. The work engaged in at the summer camp is one part of the puzzle to ensuring holistic mental health and wellbeing—an important piece. Seek the support of professionals who can provide grief counseling and mental health support, as needed.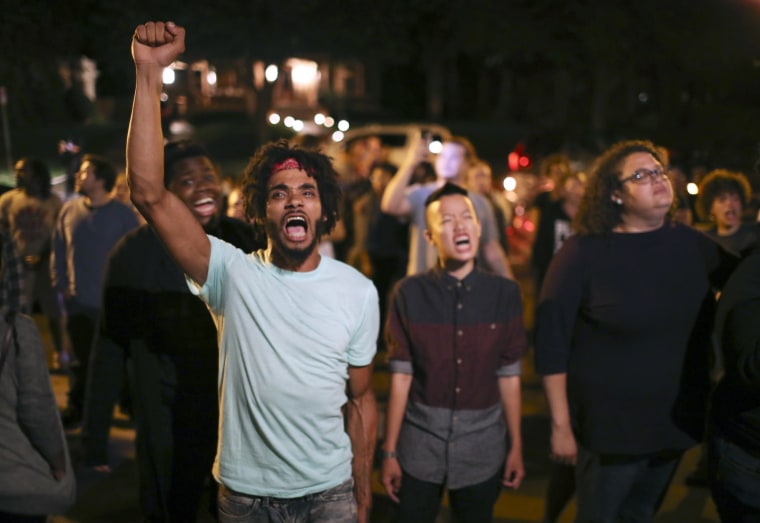 4. Don't allow the pain to suffocate you
Allow yourself to sit with the discomfort and sadness that comes with having witnessed Alton Sterling's murder at the hands of a Baton Rouge police officer or Philando Castile bleeding while his girlfriend records a horrific encounter with a Minneapolis police officer.
This pain may trigger emotions from previous race-related incidents, consider the tragic loss of life at Mother Bethel AME in Charleston. Do not rob yourself of the need to experience the feelings that should come with these troubling public reminders of incidents that happen too frequently in communities throughout our country.
RELATED: Editorial: Raising Expectations for the Men and Women in Blue
Do not allow yourself to be crippled by the pain, remember that "we are called for a time such as this" (Esther 4:14) and each of us are uniquely equipped to do something to support ourselves and one another in doing the work required to heal.
Find out about whether your local government has a police review board and what role public citizens hold in its administration and operation;
Develop an emergency contact plan for emergency situations and ensure your friends and family know about it;
Connect young people and adults to community-based organizations with a demonstrated record of effectiveness in supporting leadership development, organizing and advocacy; and
Seek and support friends in acquiring mental health support as needed.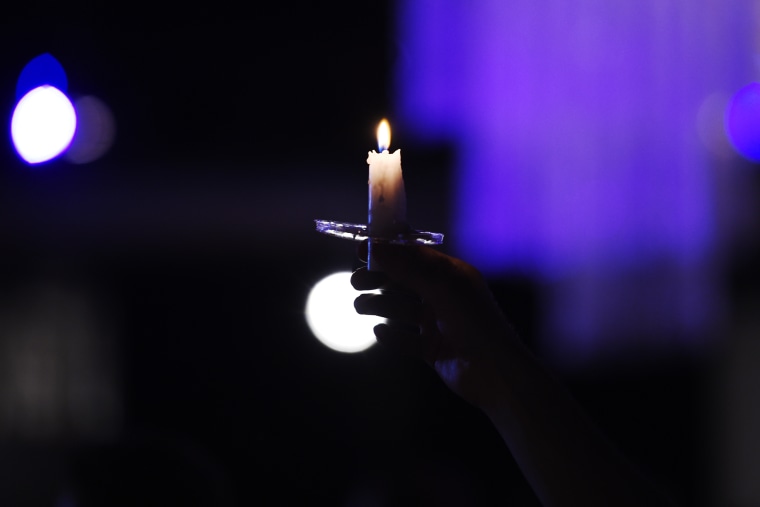 David J. Johns is the executive director of the White House Initiative on Educational Excellence for African Americans.