Almost a year ago, in August of 2015, the Associated Press distributed a photo taken by Atlanta Journal-Constitution photographer John Amis at a Confederate flag rally. The caption read: "On top of Stone Mountain, a Confederate flag supporter puts his hand on his weapon while a counter protester at right shouts at him, and a police officer calms the escalation, during a flag rally at Stone Mountain Park in Stone Mountain, Ga."
According to news accounts of the rally, Stone Mountain Police reported no violence and no arrests.
The Confederate flag supporter put his hand on his weapon during a tense altercation with a counter-protester, in front of a police officer. He wasn't shot. He wasn't arrested. The Confederate flag supporter, it should go without saying, was white.
RELATED: Amber Riley: This Is No Time to Be Politically Correct or Polite
Alton Sterling and Philando Castile were black. They were carrying guns, but neither had a hand on his weapon when they were fatally shot by police this week, Sterling in Baton Rouge, Louisiana, and Castile just outside Minneapolis, Minnesota.
Although black men make up only 6 percent of the U.S. population, they account for 40 percent of the unarmed men shot to death by police in 2015, according to a Washington Post investigation. In most cases where police fatally shot and killed a person who had attacked someone with a weapon or brandished a gun, the person who was shot was white. But a hugely disproportionate number — 3 in 5 — of those killed after exhibiting less threatening behavior were black or Hispanic. Unarmed black people were killed at five times the rate of unarmed whites in 2015.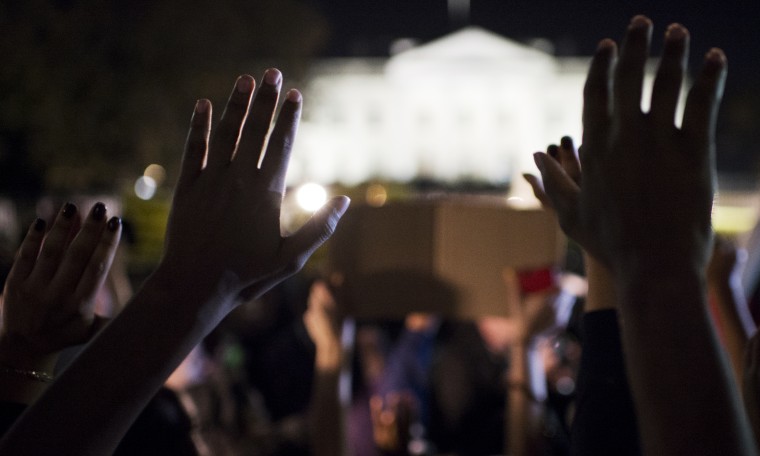 Most fatal shootings by police are the result of officers being confronted by armed suspects. In half of these cases, according to the Post, the suspects fired at police. In the first six months of this year, 20 officers were fatally shot in the line of duty. Law enforcement remains a dangerous job, requiring split-second, life-and-death decision-making skills.
RELATED: Rep. Carson: 'Shooters Aren't My Brothers in Blue, They're Murderers'
That's precisely why the National Urban League advocates comprehensive retraining of all police officers along with reevaluation and strengthening of police hiring standards. Only highly-qualified, well-trained individuals should be sworn to protect our communities.
While video of Alton Sterling's shooting and the immediate aftermath of Philando Castile's shooting has been widely distributed by the news and social media, neither incident was captured on police body cameras or dashboard cameras.
Baton Rouge police say the officer's body camera became dislodged during the altercation – a claim that should be thoroughly investigated during the Justice Department review of the shooting. The National Urban League supports federal legislation to make the use of cameras mandatory for DOJ grant recipients.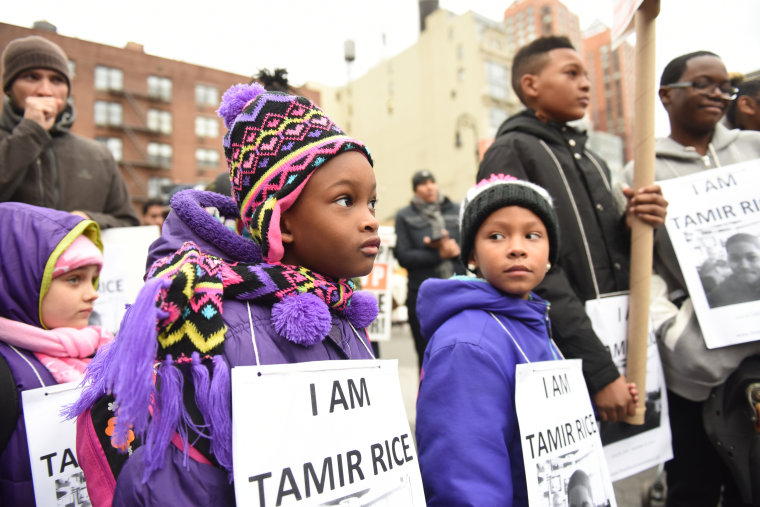 As the father of a teenage boy, it breaks my heart to have to teach him the reality that young black men in America are treated differently by police than their white counterparts. Ta-Nehisi Coates' heart-wrenching book "Between The World And Me," an open letter to his then-15-year-old son, began as an outgrowth of "the talk."
He wrote, "But you are a black boy, and you must be responsible for your body in a way that other boys cannot know. Indeed, you must be responsible for the worst actions of other black bodies, which, somehow, will always be assigned to you. You are human and you will make mistakes ... But the price of error is higher for you than it is for your countrymen …"
RELATED: Editorial: S.O.S: Saving Our Sons In The Midst of Imminent Danger
The evidence available so far does not indicate that either Alton Sterling nor Philando Castile committed any error – certainly no error that required their execution in the public street. Changing attitudes will not be simple, but we can start by raising our expectations of the men and women who are sworn to protect us.
Marc Morial is CEO of the National Urban League, the nation's largest civil rights organization.