Julian Bond dedicated his life to fighting for civil rights and social justice and was a living legend in the world, our nation, at the University of Virginia, and in the Charlottesville community.
His record of service and leadership in the Civil Rights Movement was extraordinary. His legacy will live on because of his rigorous dedication to teaching. Julian served as a fellow, visiting professor, and distinguished scholar at institutions across the nation.
For more than twenty years, we were fortunate to have his knowledge and expertise at the University of Virginia, where he taught more than 5,000 students about the Civil Rights Movement in the larger context of American history. His impact on the University of Virginia and Charlottesville community is truly immeasurable.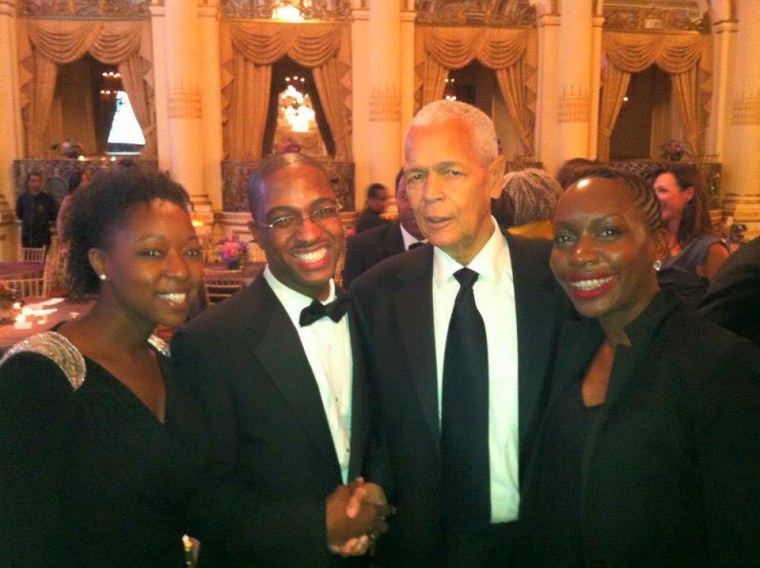 In addition to his dedication to teaching courses, Julian initiated and led numerous U.Va.-sponsored Civil Rights South Tours, through which he enriched participants with his firsthand knowledge of the Civil Rights Movement. I had the good fortune of learning from Julian during one of the tours, and it was an unforgettable experience.
Julian's contributions to the University of Virginia created opportunities for members and leaders of the Charlottesville and surrounding communities to learn from his experiences as well as those of other black leaders. During his tenure at the University of Virginia, Julian co-directed the Explorations in Black Leadership Oral History Project and co-authored the book Black Leaders on Leadership.
During the five years prior to his retirement from U.Va., the Office of the Vice President and Chief Officer for Diversity and Equity collaborated with Julian and his wife Pam Horowitz to host over sixty dinners. Over the years, about 1,600 faculty, staff, students and local residents met Julian and heard his exceptional stories. Remarkably, Julian and Pam attended all sixty dinners.
During the 2013 Community Martin Luther King Jr. Celebration, the Office for Diversity and Equity, in partnership with the Office of Engagement and the College and Graduate School of Arts & Sciences, sponsored a special event at the Paramount Theater to honor Julian Bond and his extraordinary service to the University of Virginia.
The University of Virginia is seeking to establish the Julian Bond Professorship in Civil Rights and Social Justice, a permanent position within the College and Graduate School of Arts & Sciences that will continue Julian's scholarly legacy for many years to come. We are extraordinarily grateful for his service at the University of Virginia and his dedication to the people of the Charlottesville community. It has been our privilege to have lived and learned in the presence of the great Julian Bond.
Dr. Marcus L. Martin, MD, is Vice President and Chief Officer for Diversity and Equity at the University of Virginia. Dr. Martin is a Professor of Emergency Medicine and past chair of the Department of Emergency Medicine