Thousands of people living with leukemia, sickle cell anemia and other blood cancers and disorders know that a cure is within reach. But for these patients, the cure isn't a "what" – but a "who." Finding the "who" can be quite challenging, especially for African Americans. This is because they have the most diverse genetic tissue types compared to other ethnicities.
Bone marrow donation offers a rare opportunity for people outside of the medical community to save lives. The Be The Match Registry® connects potential donors willing to give their bone marrow to patients with blood diseases. Many people are unaware of the registry or the impact it can make. Patients like Shaunise Robinson are all too aware.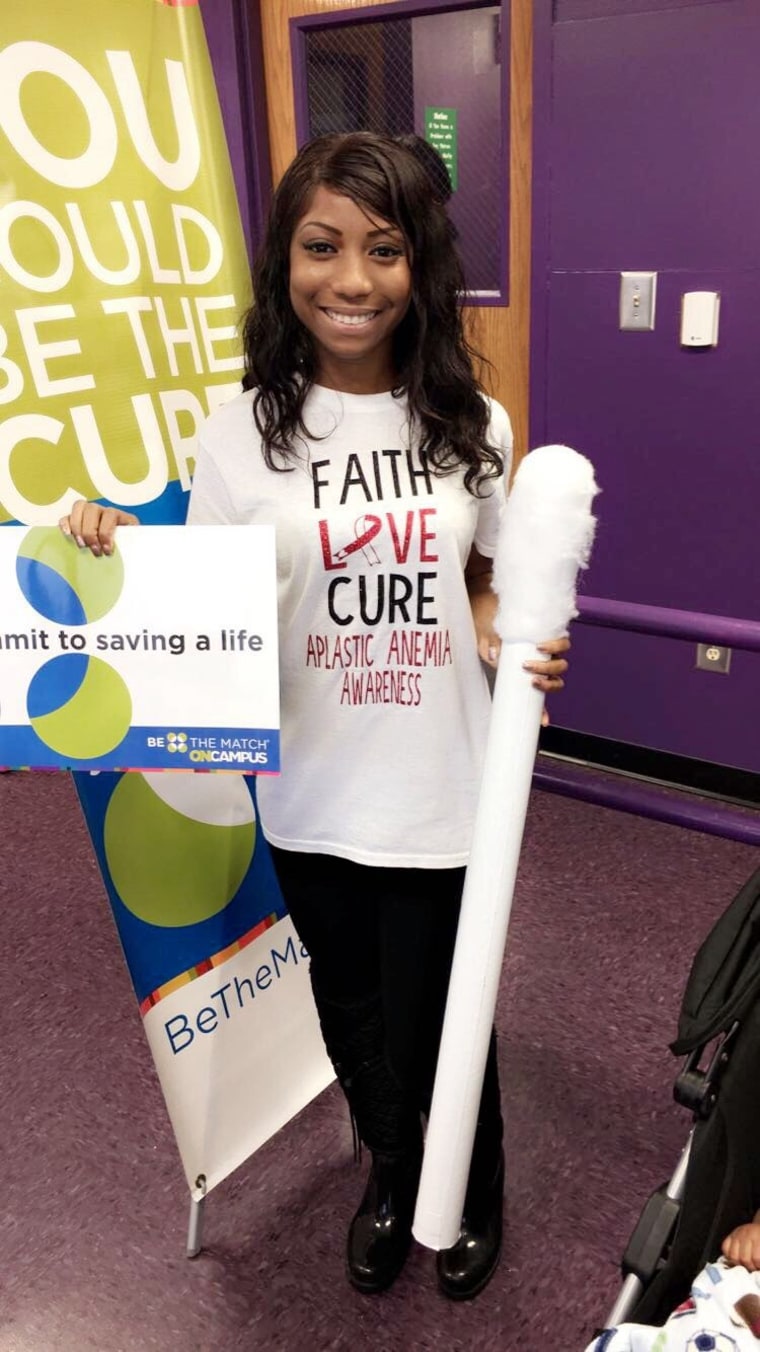 A mother, third-grade teacher and doctoral candidate at Texas A&M, Robinson was balancing a full plate when she got a surprising diagnosis. The 27-year-old learned in November 2016 that she has severe aplastic anemia, a rare disease in which her bone marrow does not make enough blood cells for her body. A blood or marrow transplant offers her the best route to a cure.
"I never really felt stressed or sad about my diagnosis," she said. "Everything happens for a reason. I'm grateful to be able to spread the word and raise awareness, not just for myself, but for every patient waiting for a donor."
Related: Christen Johnson is Pushing For Diversity In Medicine
Robinson understands the power of education. As she manages her care, she's also sharing the need for more potential donors in the Be The Match Registry – especially African-Americans between the ages of 18 and 44.
She's got a sunny disposition, a supportive family and an unwavering determination to live, not just for herself, but for her four-year-old son.
"Patients are more likely to match someone who shares their ethnic background," she said. "So, we desperately need more African-American donors in the registry. There may only be one donor out of millions who can save a patient's life. It's not every day that you get the chance to be a hero, but when you commit to being a donor, trust me: you are a hero to patients and their loved ones."
C.J. Logan is one of these heroes.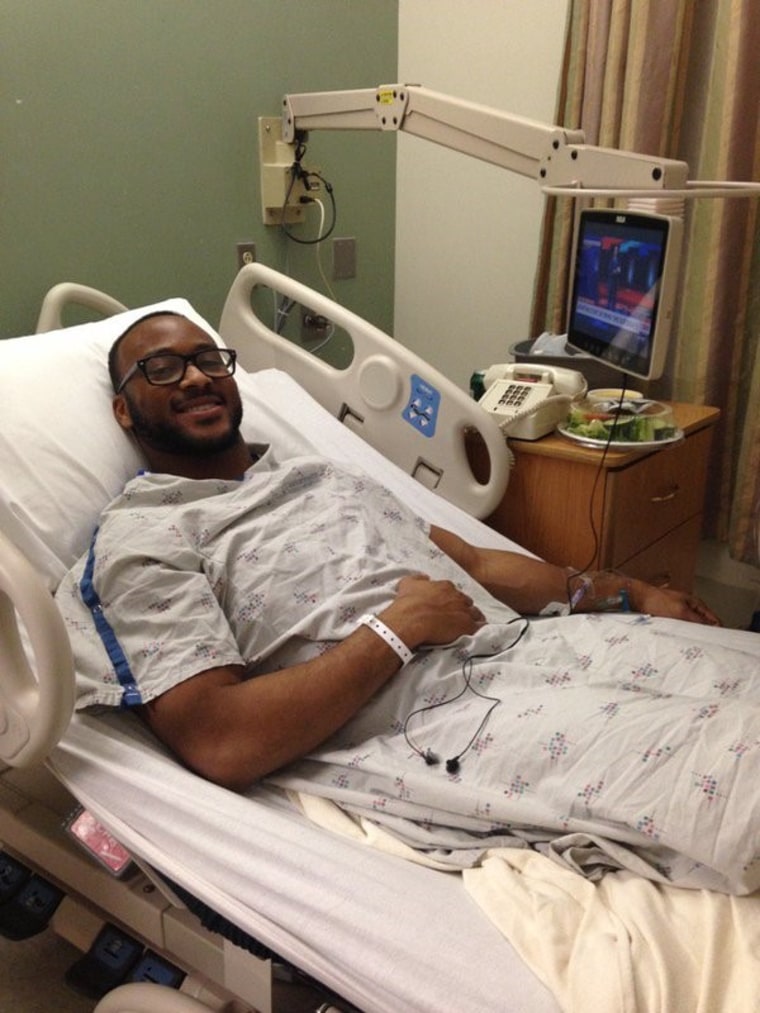 An alumnus of Villanova University, Logan joined the registry as a freshman on the football team thanks to the encouragement of his coach. Andy Talley, the head football coach at Villanova for 32 years, created a bone marrow donor recruitment program in partnership with Be The Match called "Get in the Game. Save a Life." More than 80 college programs now participate nationwide, facilitating more than 200 new donor-patient matches to date.
When Logan got the call informing him that he was a match, he didn't hesitate. Just after finishing his senior football season in 2015, he donated his bone marrow to give a stranger a second chance at life.
Related: Verlando Brown Wants to Keep Black America Healthy
"The possibility of saving a life outweighs everything else," he said. "Medical procedures can be intimidating, but don't let it stop you. I wasn't sure what to expect, because I'd never actually had an injury in 16 years of playing contact sports. But with anesthesia, the actual procedure was painless. Afterward, my back was a little stiff, and I was sore, but I've felt worse after an intense football game. I was fully recovered after about two weeks."
Among his many accomplishments on the field, Logan was named MVP of his high school football team and played in the 2014 NCAA playoffs with Villanova. However, he now considers his experience as a bone marrow donor to be one of the most incredible experiences of his life.
"It was life-changing," he said. "I can't recommend strongly enough that everyone who is able to join the registry should do so – and follow through if you're a match."
Abby West is an established journalist and publishing exec and a board member of the Be the Match registry. She became a PBSC donor in 2014 after she was moved to join the registry while she was reporting on a drive to recruit more African-American donors.