When 78-year-old Bill Cosby walked into a Pennsylvania courthouse for his arraignment, he didn't look like the quick-witted, avuncular Dr. Huxtable that America has known and loved, or the tireless voice for black children and families that he has been for years. Nor did he look like a man who could possibly drug and rape so many women.
Dressed in a grey hooded sweater, Cosby looked every minute of his age: stunningly fragile and old, stumbling into the court, with cane in hand, his lawyers literally holding him up. Cosby has been officially charged with aggravated indecent assault, a felony in the second degree and I bet you didn't see that coming. As quickly as he was ushered inside, he was escorted out and whisked off to a police station to be fingerprinted and booked — a new mug shot to hang in the hall of shame.
Is this real? Are we being played? Or put another way, will the real Bill Cosby please sit down? Or at least speak up.
The criminal charges filed against Cosby are for an allegation of drugging and sexually assaulting Andrea Constand, a former Temple University employee, in 2004. She is one of over 50 women that have accused the comedian of drugging and raping them, since the 60s.
We just wanted to hear a plausible explanation. We wanted him to say something that was going to reveal a big misunderstanding.
It should be noted that while this is the first time that Cosby is being criminally charged, this isn't the first time a civil suit was filed against him. After the prosecutor decided that there was not enough evidence to file charges in 2005, Constand filed a civil lawsuit which was settled for an undisclosed amount. The details of the settlement are not publicly available due to the confidentiality agreement that both parties signed. There are actually several other civil suits pending and in December, Cosby filed his own suits against seven of his accusers for defamation of character and distress.
Cosby is scheduled to return January 14, for hearings in the criminal case, opening the opportunity for a number of his accusers to be called as witnesses against him. It also opens the chance that his wife Camille may be called upon to be a witness through deposition, although his attorneys are fighting this.
To call this case, and the downfall of Cosby, complicated is beyond an understatement.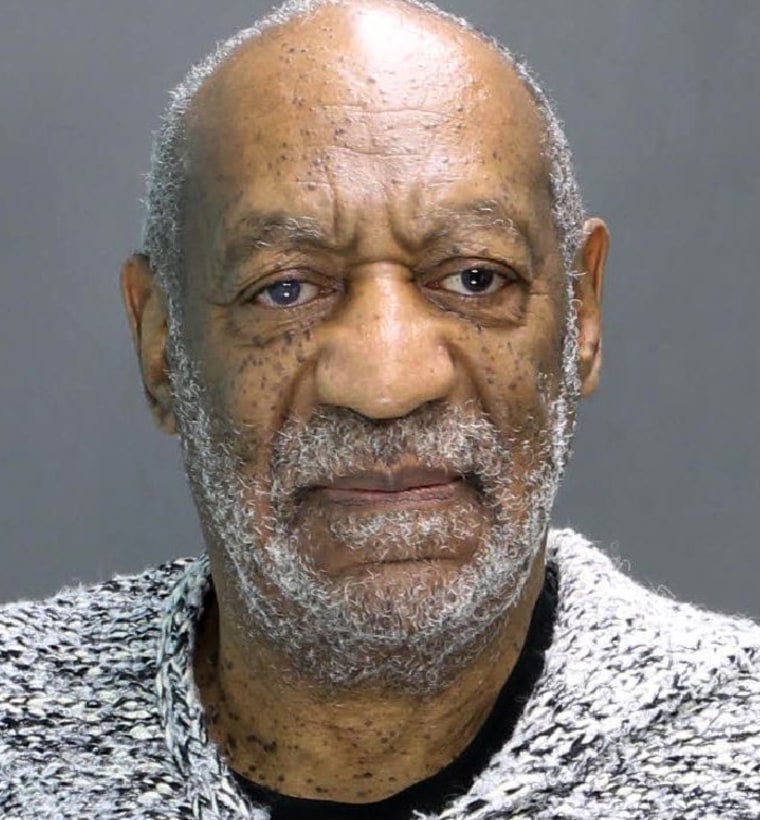 It is time perhaps, to separate the fictional character Cliff Huxtable from Bill Cosby, the man. Nobody wants to think about the legacy of the top television dad being tarnished beyond repair, but it is too late.
For those of us who wanted so desperately to remain in Cosby's corner until the bitter end, we just wanted to hear a plausible explanation. We wanted him to say something that was going to reveal a big misunderstanding. Unfortunately, instead of a vehement denial, what we got was silence, followed by an entitled denial and a bit of "affluenza" — the new defense.
Some believe that the case against a once-honored figure in our community is all smoke and mirrors, especially now, when there are daily headlines of high-profile violent crimes and murders of young black men all over the country. Could this case really divert the attention of the black community for more than a fleeting moment? No.
If one of the women was your daughter, your sister, or even your mother, how would you feel about Cosby's legacy?
Many of the long-time true believers seem almost resigned to the fact that there is something to the allegations against Cosby. Yet so many of us, no matter what side we weigh in on, are still wrestling with the impact of taking down a legacy figure who seemed to represent values and family in the black family. It felt good all these years to have him as a constant to look up to.
Now we don't know where to look, we divert our eyes. But perhaps we should start looking at our own communities and within our own families, at real fathers and father figures.
This story continues to have more layers than anyone can count, each more complicated than the last: Who knew what? Who did what? And why did it take so long to get to this point?
For every one question answered, there are new questions that arise. Perhaps the biggest most important question that any of us could ask ourselves about how far we go to protect a public figure is this: If one of the women was your daughter, your sister, or even your mother, how would you feel about Cosby's legacy?
And how do we go about building new, more sustainable legacies in Black America?
If Cosby is convicted, he could face five to ten years of jail time, $25,000 in fines and would be a registered sex offender for the rest of his life. One conviction could open him up to other charges being filed in California, Pennsylvania and New York. For Bill Cosby, Orange could end up being the new Black.