"I'm not watching 'Empire'"
These were the words that I spoke to my That ADHD Show co-host Krissy, as we discussed TV shows to add to our list of reviews. When I first heard about the Fox drama, led by some of our favorites in black cinema, I immediately resisted. I had no interest in Terrence Howard starring in "Hustle & Flow: The TV Show."
The stereotypes, apprehension, and apathy I harbored towards the show before seeing one minute of footage echoed throughout social media. It seemed like everyone's opinion split evenly. Many wanted to give the show a chance to support their favorite actors and "Black TV" in general.
Others wanted to "hate-watch" the show in classic BET Awards show fashion. Fans couldn't wait to load their Twitter drafts with hilarious and snarky commentary about Empire. I adamantly decided against watching until Krissy, along with my other friends in TV made an excellent point: We trend towards a slippery slope when we don't give OUR art and OUR stars a chance. Blind support is one thing, but blind apathy can damage the success of future shows to come.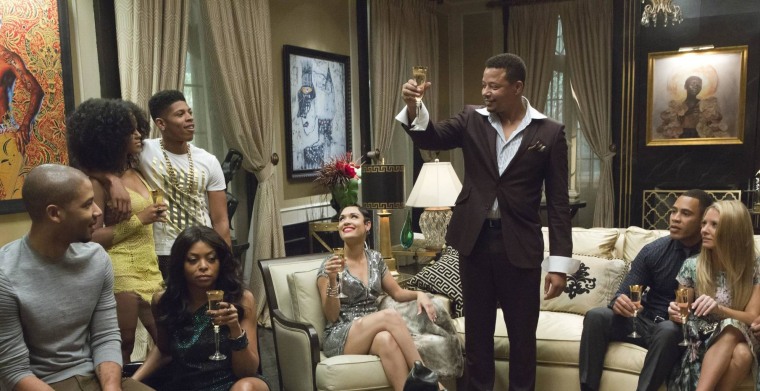 Given that shows should get a chance to earn viewers, I watched. I watched against my will, kicking and screaming with the fervor of a 6-year-old who tired of eating vegetables under the tyrannical rule of his parental monarchy. The pilot episode made me regret my initial decision, but Krissy reminded me that pilots are usually filmed months and years before the actual proceeding episodes. So I decided to watch the next episode to confirm that I wouldn't be back. Who knew that I would become one of "Empire's" biggest supporters by the end of the season?
There's goes a saying, "men lie, women lie, number's don't." Well, "Empire" and its results continue to speak nothing but the truth. In the 9 weeks it's been on the air, "Empire's" ratings have climbed with no drop off — the hit show is just breaking it's own records at this point.
Black viewership (63% on average) has contributed greatly to these historic ratings. Empire's meteoric rise has also influenced other networks to invest in more diverse programming. Musically, The "Empire" soundtrack is also a hit, debuting on top of the Billboard 200 charts, escorting Madonna of all artists to the sideline!
The inaugural season of Empire had its strengths and areas for improvement, but in the end made for memorable and engaging TV.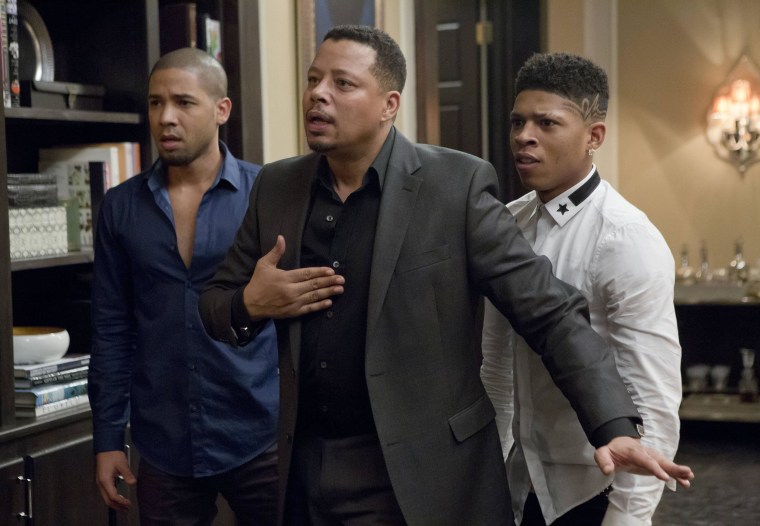 Empire Season 1: Highlights
The Cast
A show can have exceptional writing and dialogue, but if the actors can't meet or exceed the quality of the script, then your show won't succeed. Conversely, if you have a mediocre to decent script and exquisite acting, that can carry a show to longevity. "Empire" boasts a diverse cast of actors, both seasoned (Terrence Howard, Taraji P. Henson, Malik Yoba) younger upstarts (Gabourey Sidibe, Trai Byres, Kaitlin Doubleday, Jussie Smollett) and newcomers (Bryshere Y. Gray, Grace Gealey) who know their roles and execute them efficiently.
I look at the actors of "Empire" as the San Antonio Spurs of TV casts. They have the personnel and experience to compete, and run a system by which the team can succeed whether the veterans and stars are showcased or not. They make you believe in the characters you see, and utilize enough of their own personality to authenticate the characters they portray. Their chemistry with one another gives you the sense that they are a true family and have known each other for years and that resonates with viewers. The guest stars all came out to join the party too. Whether special musical guests (Estelle, Jennifer Hudson, Mary J. Blige, Snoop Dogg) or guest roles (Cuba Gooding Jr., Derek Luke) they all add to Empire's star power. Speaking of star power...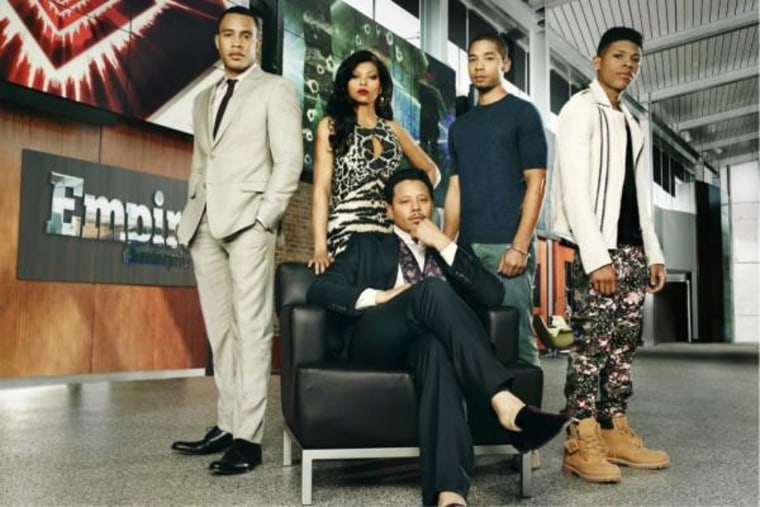 Cookie Lyon
Taraji P. Henson has received the support and adoration from her long time fans consistently over the years. There's not a year that goes by where I won't hear someone randomly scream "I HATE YOU JODY!" to describe their current mood or feelings towards an individual or situation. So I knew once she was cast for one of the lead roles on "Empire" that people would tune in off the strength.
Should we be surprised that her portrayal of an audacious, outspoken, quick-witted and street smart mother of three who served 17 years in jail to protect her family and the business they built became the breakout star of the show? Her nicknames become canon for characters like Anika, or "Boo Boo Kitty". Her banter and excellence for one-liners would make Spider-Man blush. Her Instant quotables like "The streets ain't made for everyone, that's why they made sidewalks" have fans waiting with baited breathe for the next verbal gem.
Cookie's genuine nature, along with her faults — hastily jumps to conclusions, can be closed minded, lack of patience etc — make her a tangible character with whom we can relate and desire to support. Her infectious personality affects each character differently, whether it's initial resentment than admiration from Hakeem, disdain then love then disdain from Lucious, or support with the occasional headaches with Jamal, they can't live with her, but would be doomed without her. Any scene Cookie related is must see TV!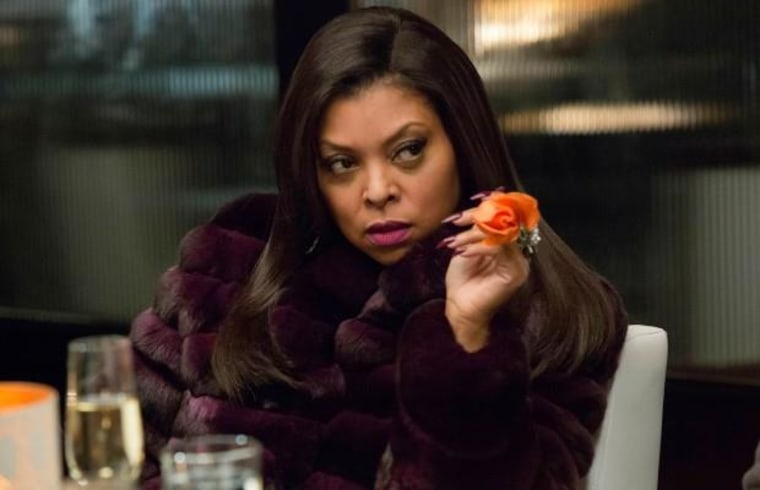 The Storyline
If a show has a lackluster plot, new viewers will hesitate to watch. Certain genres of shows always seem to attract interests. "Empire" combines elements from those classic genres (crime, drama, music, family) to exhibit a layered yet entertaining story. This season took us on a journey through the rise and inner workings of an ambitious, complex and competitive family who wants to succeed as individuals, and see the family business thrive.
The patriarch, Lucious Lyon wants Empire Records and his legacy to live long after he's gone, which is a shortened window due to his affliction with ALS. This season, he goes to any length to protect his legacy and see his company gain the elusive IPO to become publicly traded. Lucious utilizes murder, deceit and manipulation as the base tools for his success, and remains adamant to execute his machiavellian actions to completion. His plans get altered by the release of his ex-wife Cookie Lyon after 17 years of incarceration.
Throughout the season, we see a consistent theme with every character: they attempt to triumph in the face of adversity. Whether it's medical (Andre and his bipolar disorder), societal (Jamal coming out of the closet) or generational (the rift between Hakeem & Cookie), there is a common struggle to survive. The music business becomes their only escape and their guiding light towards ultimate satisfaction. Although at times their trust in each other wanes, they never lose faith in their own virtuosity.
We ultimately witness a flurry of converging storylines bubble and explode in the monstruous two hour season finale. My head's still spinning from the barrage of plotlines we witnessed. You could tell that they recorded this episode with a "One Life to Live" mantra, as another season might not have been as secure as originally planned.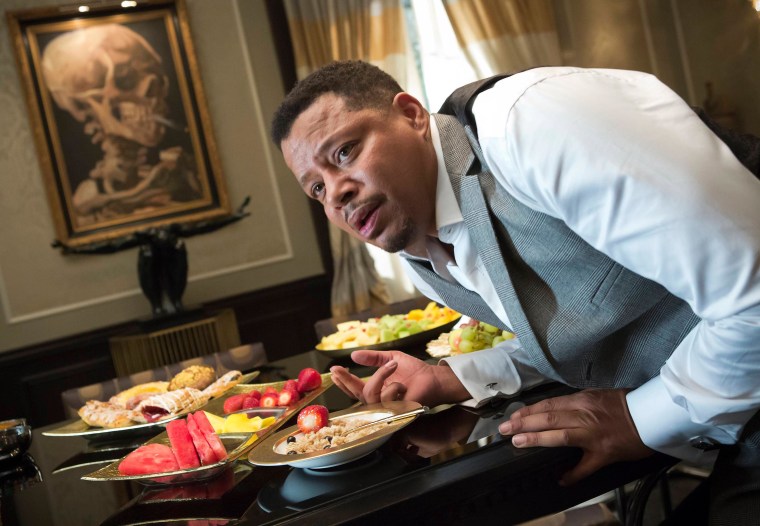 The Music
Listening to the "Empire" soundtrack confirms that life and art imitate one another fluidly. They showcased the two sides to a convoluted artistic coin. On one side, the young rap heir to the Lyon musical throne Hakeem looked to score big with commercial success. On the other side, we had the passionate Jamal who worried more about the artistry than the money.
They prove that music appeals to a wide range of folks. After the opening episode, I commented that I could definitely see some of "Empire's" top songs appearing on urban and top 40 radio stations across the world. The title track "No Apologies," the hilariously ironic "Drip Drop," and "Keep Your Money" utilize Timbaland's production to create the soundtrack to weekly visuals. The actual quality of the music is spotty at best, but the infectious nature of the songs tied to some exceptional scenes in the show, cannot be denied.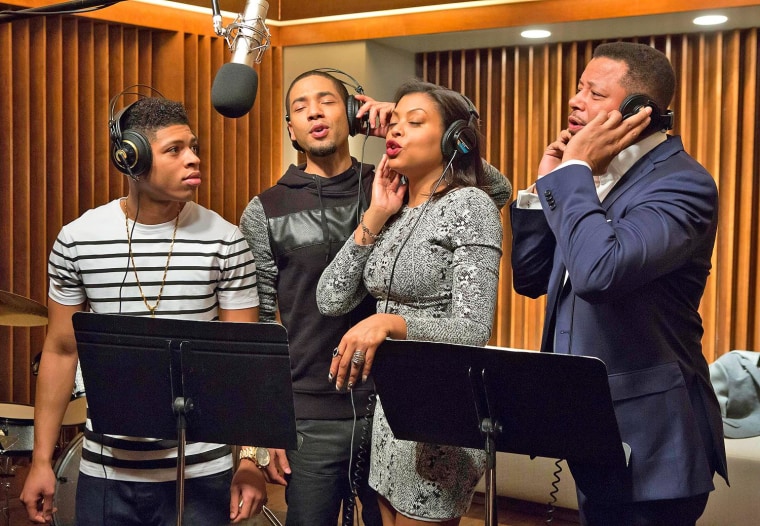 Empire Season 1: Lowlights
Contrived and Stereotypical Themes
The same themes throughout this show that I heralded also weighed on me at times. I felt that the same tired characterizations of black culture reared its ugly head at times. The resistance against mental health diagnosis and treatment, homophobia, incarceration, and other themes seemed like an easy out to "get over" with fans. Maybe I was more offended that this show held a mirror to black people and mentality that we've seen plenty of, and need neither a reminder nor a lecture on how we should progress. I saw myself taking those critiques too seriously, but I can't deny that it bothered me, a LOT at times. I overlooked it for now, but I'm looking for better in season 2.
Inconsistent Writing
The writing at times felt lazy and uninspired. Some cliche'd plotlines, predictable outcomes and downright unbelievable and unrealistic happenings made me cringe. Would artists really have the freedom to leave their record deals at will if their label was embroiled in scandal? I feel like the best scenes (Andre's psychotic breakdown, Cookie being Cookie, etc.) were ad libbed. The actors carried the show despite spotty writing, but it's a testament to the writing team that the show got better by the week, especially after the pilot, which left a LOT to be desired.
Overall Thoughts
The one lesson I gleaned from the inaugural season of Empire is that you lose out on some entertaining TV if you scrutinize too heavy. I think some people expected Oscar award caliber performances on a weekly basis and some form of renaissance TV drama. No wonder those people were disappointed. I don't watch the "Fast & The Furious" franchise to see theatrical genius! I watch it for the cars, the action, and the cool effects. Empire entertains its viewers because the subject matter resonates with lovers of popular culture. This shows flows effortlessly with the digital viewing party culture of social media. It gives us an opportunity to opine on the wild scenarios real-time and laugh/cry/gasp as a family.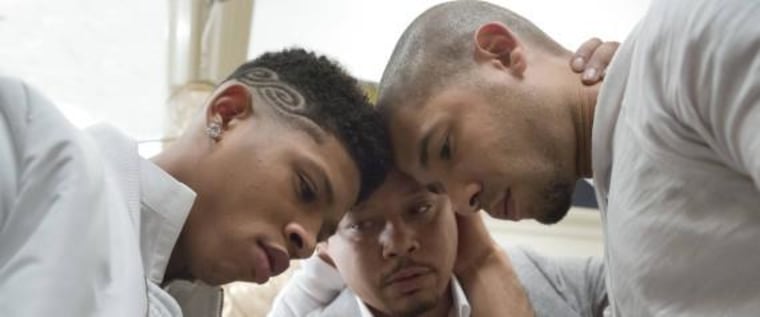 The memes, quotes, and side conversations that arise from the episodes only enhance the show's effect, and the tweets, Facebook posts, and Instagram shares help to spread the gospel according to Lyon. I expected this show to be a cliche filled, displaced, caricature of black culture. What we get, however, is a show that celebrates that culture, shows it's misconceptions and stereotypes, and still delivers a core experience centered around family, loyalty and ambition. "Empire" has slowly evolved into a primetime Hip-Hopera. I've accepted that it may be unbelievable and extra at times, but that's what we've learned to love.
For someone who thought he was going to see a train wreck, "Empire" has instead become a smooth ride, and one I'm looking to continue into season 2.
[Jeff J. and Krissy Bri discuss the season finale of "Empire" on the Lyons Den podcast. You can hear what they had to say about the explosive finale HERE]