For the Rev. Henry P. Davis III, the effortless adjustment to working from home turns awkward on Sundays, his crucial workday.
Davis goes to the office then, to the pulpit. Alone. Instead of preaching to nearly 1,200 worshippers at First Baptist Church of Highland Park in Hyattsville, Maryland, he delivers his message to empty seats. To protect his congregation from the highly contagious COVID-19, he shut down the traditional Sunday service, prohibiting attendees and offers his weekly message only online via multiple platforms.
For a pastor who is accustomed to a responsive congregation affirming his delivery, standing at the lectern with no one looking back at him represents a unique challenge.
At the same time, it crystalizes the ever-changing world dominated by social distancing. It also speaks to the critical adjustments people have made by working from home, as more than 210,000 Americans have tested positive for the coronavirus and more than 5,000 people in the U.S. have died as a result of the disease. At least 38 states have issued shelter-in-place or stay-at-home orders, which requires employees to work from home, if possible. The order will remain in place through April, but could be extended depending on the growth of the virus.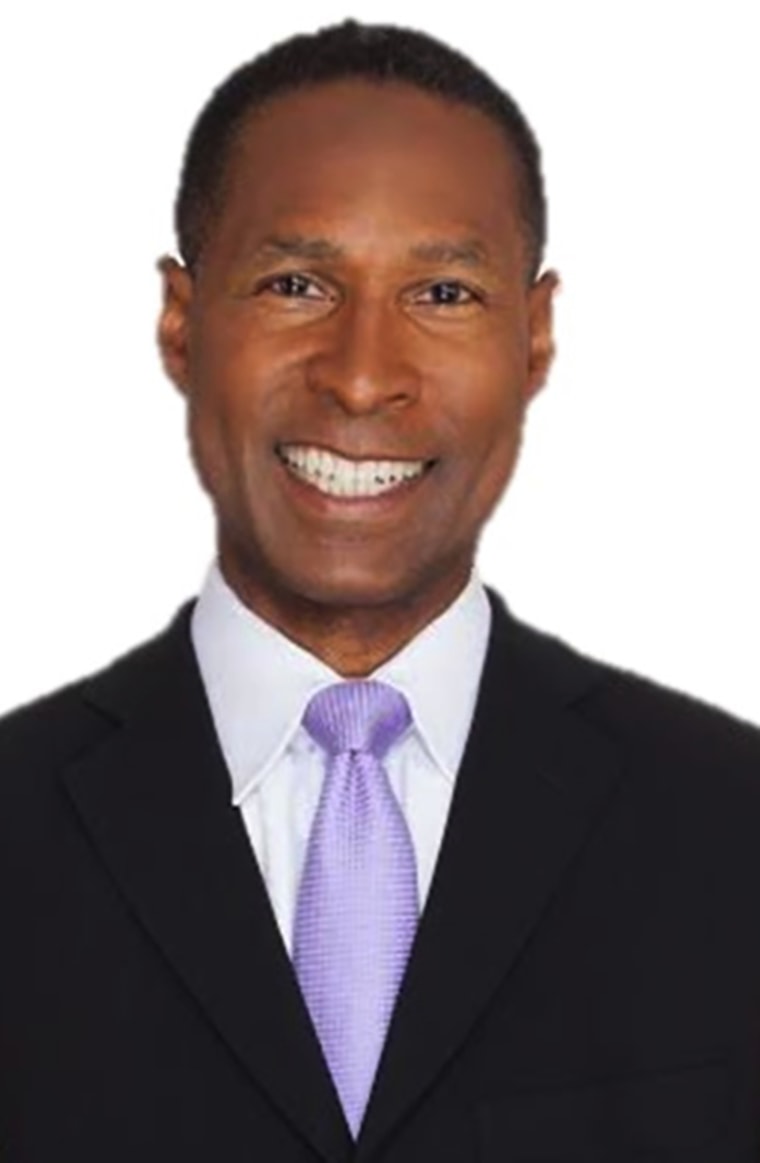 "It really takes me back to (the beginning) when I would walk into an empty sanctuary and imagine how it would be with people in there," Davis said. "Now I have to picture in my mind that people are there. But this has also shown me how unimportant some things were that I was doing when the sanctuary was full.
"Church is shorter with the absence of people. Right now we don't need ushers or greeters to manage large crowds," he said. "Now everything is cut to the chase because people view church differently online than in person. Attention spans are short."
Davis, according to a new study, is one of those black Americans who can work from home. The Economic Policy Institute, a Washington think tank, released a report this month that indicated only 19.7 percent of African Americans have jobs that can transition from office to home. Hispanics or Latinos register at 16.2 percent, whites at 29.9, non-Hispanic or Latinos at 31.4 percent and Chinese at 37 percent.
Wage disparities directly affect the rankings. Black workers are near the bottom of the ethnic ladder in compensation, meaning they assume mostly lower-paying jobs that require their presence. The report said:
"Not surprisingly, low-wage workers have the least flexibility in their jobs: Only 9.2% of workers in the lowest quartile of the wage distribution can telework compared with 61.5% of workers in the highest quartile."
"I don't know about a study, but I know I can't work the drive-through window from my apartment," Ayesha Williams, 28, who works at a Burger King in Atlanta, said. "It is what it is. I'm going back to (college) to get my degree. We work hard to protect ourselves. But for now, this is what I have to do."
The EPI report says "a great share of these workers who can't work from home are in the leisure and hospitality industry and that only 8.8% of leisure and hospitality workers are able to telework, versus more than 50% of workers in financial activities, professional and businesses services, and information."
Some blacks who have been forced work at home during the outbreak perceive an extra burden of reassuring their employers.
Kerry Muldrow, an account executive at a television station in Houston, said: "Business is bottom line, and you can't—black people especially—look at working at home as play time. The weather is nice and the golf course is a few miles away. The TV is right there. But you have to dismiss those urges. Your production now on the job probably is scrutinized more than ever.
"So you adjust. The good? You don't have to get dressed and drive to work. The bad? You have to focus more than ever to make sure you still do your job because you can bet your managers are monitoring."
Not going through the long-established routine of going to work gnaws at some.
"I miss getting up and figuring out what to wear," said Mary Knatt, a managing rirector for Conquest Recruiting in Marietta, Georgia. "I love 9-to-5 fashion and the transition into the 'drinks with a very important client who just flew in town' look. Now that we are homebound, I schedule Zoom meetings so I can at least go through the process from the waist up."
Financial services workers rank the highest of those who can work at home, at 57.4 percent, according to the survey. Professional and business services were next at 54.4 percent, with information at 53.3 percent.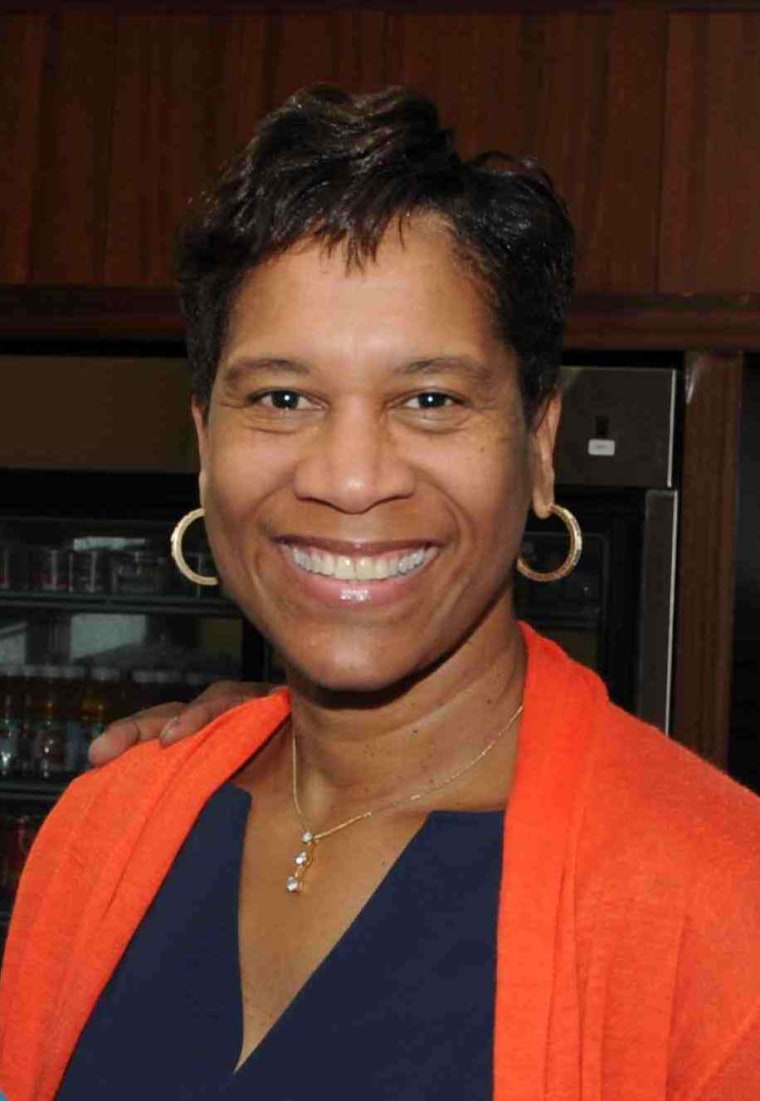 Delores Gibson, associate director of operations at George Washington University, struggles with establishing a work feel at home. "At the office, everything was at my disposal and organized," she said. "I find myself on occasion needing those things or having to purchase or recreate them.
"And I miss the people. Human interaction is good for professional development and growth," she said. "We learn from interacting with one another."
The study indicated those workers who "cannot work from home—particularly those in retail and hospitality—also find their jobs at risk as social distancing keeps people from engaging in their normal activities. And workers who must continue to go to work, including all the health care workers on the front lines of the fight against the pandemic, are putting their health at risk."
Ericka Newsome-Hill, director of player engagement for the NBA's Atlanta Hawks, has had to put technology to use to be productive.
"Much of my job relies upon personal interaction with the team's players, coaches and families," Newsome-Hill said. "So not having that personal interaction has prompted me to come up with other ways to engage such as frequently texting, calling, and utilizing Facetime. . . As much as I envied my friends who regularly work from home, I've changed my mind. I prefer to work in an office around people."
Couples have found themselves at home together all day, making for interesting situations. "My wife is working on her Ph.D. online, so me being home has been an adjustment for her," Davis said. "I don't think my wife is used to me being around like this. I might be enjoying it more than her."
Gibson added: "I made a sign that I place on the door when I am on a conference call. The other day, my husband came into the room making some playful comments. Let's just say, I was glad I had the mute button on."
In 2017-18, about 36 million wage and salary workers (25 percent) worked at home at least occasionally, and 15 percent of wage and salary workers had days they only worked at home, the U.S. Bureau of Labor Statistics reported.
Newsome-Hill's job requires her to be anywhere but home nearly 100 percent of the time.
"I've never been to the grocery store so much in my life, let alone cooked so much," she said. "However, being confined has given me a chance to improve my culinary skills and try new recipes, which are almost Food Network ready. But with a fridge full of food, I found myself snacking on everything I could get my hands on. But after about Day 4, I came to my senses and decided to substitute what would be my commute time for exercise time. So now I have the eating thing under control."
The changes have forced the Rev. Davis to go exclusively with "Face Time" counseling from home, where he has always written his services. But at church, his adjustments are many.
"Attention spans can be extremely short (watching church online), so you have to approach it like a TV broadcast and everything has to be extremely precise," he said. "You can't have any dead time. The upside is that I don't have to look out and see any distractions, like people falling asleep or being distracted by others.
"In my mind I can see a very captive audience that is ecstatic about what I'm saying. Since it's all in my mind I can develop whatever narrative I want."
Knatt said the narrative about the work environment could change after the coronavirus impact has subsided.
"As work styles evolve with the culture and times," she said, "this new working environment could be the new norm. Until then, a flexible mix of on-site and remote work are great cost-cutting and time-saving options."