A new sound has come to a Chicago neighborhood far too often associated with the rat-a-tat of gunfire: the crack of a baseball bat.
Celebrating America's pastime was a rarity in violence ridden Englewood. When asked just what goes on around here, "shooting, fights, killing, a lot of things," is Vernell Barbee's reply.
Take note here, Vernell is just 12 years old.
Being a kid in Englewood is a lot more precarious than it is in other parts of the Windy City. The walk to school can involve crossing gang lines. The notion of playing outside is often a dream. Kids here know it is too dangerous.
So a child's streets are often places filled with fear and suspicion; and that suspicion also involves the police. "Showing them that police are human, that we're their friend, that they are safe around us. That's an extension of being a police officer," says beat cop Angela Wormley.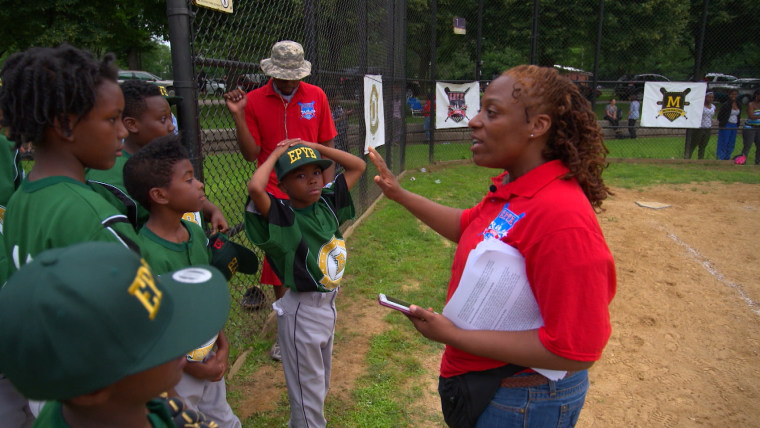 That's where the Englewood Police Youth Baseball League comes in. And on this night, Officer Wormley has replaced her CPD hat with a baseball cap. She, along with a group of other Chicago cops now volunteer to coach baseball for 9- to 12-year-olds in a local park — and so far a hundred kids have signed on.
The largely underutilized Hamilton Park now comes alive with the cheers and laughter of children being children; and they are doing it in a safe environment, focusing on "teamwork, accountability and respect," says 11-year-old Kelly Bryant.
And in a place where children often are caught in the middle of the battle between gangs and the cops, they are making new friends and having fun.
That, according to District Commander Larry Watson, is the perfect "double play combination."