Very few people outside of my family and close friends know that I was embroiled in two custody battles recently, spanning a total of four plus years.
I have a 12-year-old son, who I care greatly for. He is my world and my only child.
I met his mom in the summer of 2003, at a summer concert. His mom is a creole girl from Louisiana, very attractive and the ex-girlfriend of former-heavyweight champ, Mike Tyson.
Things escalated very fast during our brief relationship and soon I was having my first child, a son. The minute I found out we were having a son, the relationship ended for a variety of reasons. Because we were not married, I chose to have a paternity test done, then I hired a lawyer. The next step was legitimizing my son through a formal custody order, with child support included.
Having a son at the age of 33 forced me to become more responsible, because at that point in my life I was living only for me. I spent wildly, partied all the time and, quite frankly, was a player.
Having a child got me back in school, more serious about life and wanting to live a different lifestyle. I was traveling back and forth overseas quite a bit on business for the first two to three years of my son's life, only seeing him once a month. While living in Beijing, China, I decided enough was enough and left a very lucrative career with a high six figure salary to be home more with my son. It was a tough decision, but it was necessary.
RELATED: Black Fathers: Absent No More
I completed my masters degree with honors in the summer of 2006, with a focus on Supply Chain Management and immediately began consulting for major companies like Home Depot, Coca-Cola, NCR and others. I had been an IT leader for years, who directed major software implementations involving ERP and Procurement.
Fast forward to 2007, I was now a full-blown, hands-on father, spending as much time as I could with my son. He reshaped my life and gave me a new purpose and meaning. I became a better person overall because of him.
As a more responsible father, I became increasingly uneasy about his environment, his school and most of all, his performance in school. Despite living almost an hour away from him, I was very involved with his school, teachers and the PTA. Based on things I was observing and conversations that were going nowhere with his mom, I felt compelled to seek full custody.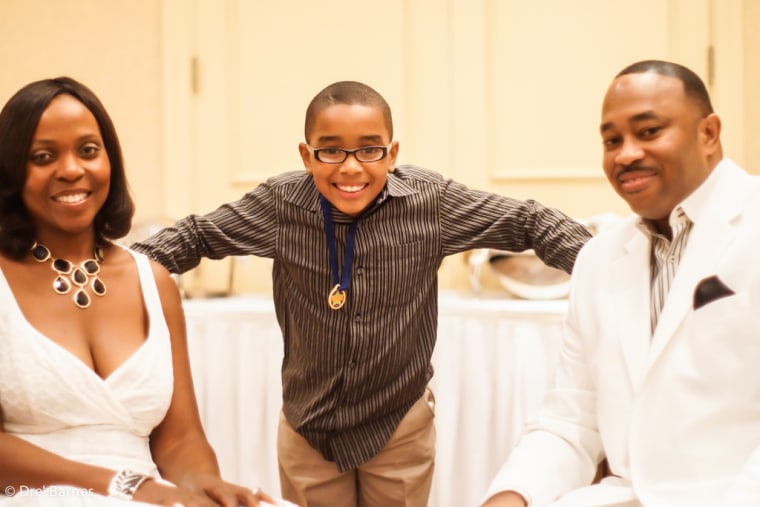 At church one Sunday in May of 2007, I met the woman who would become my future wife in her role as an usher. Over the course of two years, we would often speak at church. My wife developed a deep bond with my son early on, a relationship that has now spanned eight years.
Fast forward to 2010, I started dating my future wife and she immediately became embroiled in the first of two custody battles with me. I would lose the first custody trial, despite being prepared and having a strong case. It was a huge blow to me and my family, but I learned a lot from that trial and decided I would change my strategy and keep fighting for my son.
My son was suffering in school, despite making the honor roll each quarter, as his test scores did not match his grades. He lacked help with his homework, his grammar suffered, his vocabulary was limited and his test scores continued to plummet through out the year.
RELATED: Study: White Teachers More Likely to Doubt Prospects of Black Students
My future wife, a Harvard-educated lawyer, and my good friend and frat brother, Roderick Wilkerson, an assistant district attorney, helped me develop a plan to get my son in a much better situation. My best friend, Andre Cross, went to bat for me and I geared up for what would be a very expensive and emotional trial. It was never my intention to take my son from his biological mom. My focus was squarely placed on what was in the best interest of my son.
I sought custody again in February 2014, when my son abruptly moved to another state with his mom, whom had recently remarried. I had never met the man to whom she was now married to. I was put in contact with one of the top child custody lawyers in the state and things began to develop.
I knew I had an uphill battle, as it is almost no chance of a father gaining custody of his children in the state of Georgia. Often times, you have to prove within a reasonable doubt that the mother is unfit to raise the child or children. My son was doing reasonably well in school and had no other issues on the surface. His teacher at the time testified that he was a thriving student.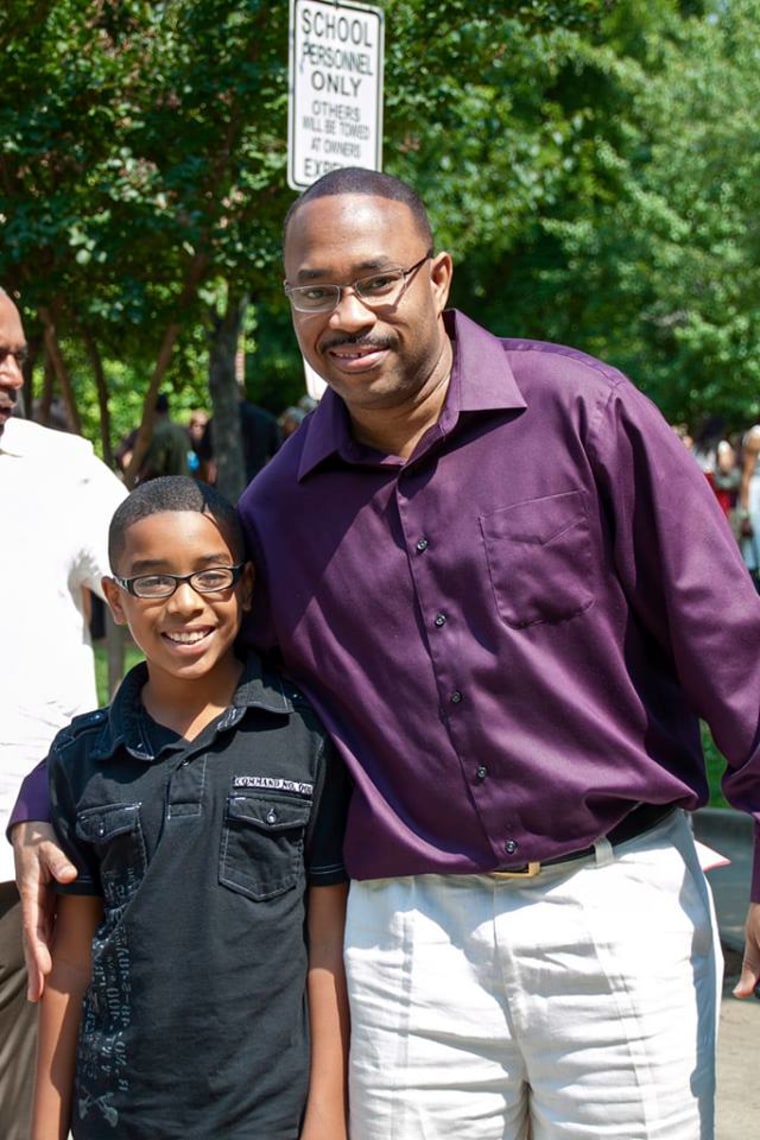 I began the year of 2014 planning for my own wedding. We married in June and I unexpectedly gained temporary custody of my son four days after we got hitched and purchased a new home. Everything put an enormous strain on my marriage and my life. My pastor Rev. Olu Brown and my premarital advisor Chappie Que were our saviors.
My wife is the rock of our family; she has been through so much with me during the past six years. She has supported me and my efforts 110 percent and she has been instrumental in all of my endeavors since I connected with her six years ago. I love her dearly and appreciate her greatly.
Two years has passed, since I gained temporary custody of my son and it has been rough at times, but well worth it. Change is never easy and often met with resistance.
RELATED: Living Color: Fathers Talk to Their Bi-Racial Sons
I received final custody in March of this year, after a long and very exhaustive discovery process with the guardian ad litem assigned by the court. Her job was to serve as the attorney of record for my son and to also, provide her recommendation, what she felt was in the best interest of our child, to the court regarding custody. She also, developed a parenting plan regarding visitation and holiday schedule between both parents.
Through hard work, discipline, structure and dedication, my son has grown tremendously. His test scores now match his grades and he is surrounded by other children who excel and motivate him.
I encourage all dads to spend as much time as they can with their sons, especially between the ages of 10-14, as this period is the foundation that will shape and sustain a young man for life. Mothers, especially single mothers, remember that you are raising future husbands and fathers. Instill the same traits in your son that you would want in your husband.
As I close, I encourage all who read this, especially fathers, to contact me if you have questions about any part of this message. My goal is to help and educate. To God be the glory!