Days before Donald Trump is to be sworn in as America's 45th president, several hundred African American Republicans—plus some Democrats and Independents—celebrated at an "unofficial" inaugural ball in the nation's capital.
The "Black Tie & Chic Gala," was hosted by INSIGHT America, a non-profit launched in 2013 by prominent African American Republicans. Backers include former Oklahoma Congressman J.C. Watts; Elroy Sailor, a veteran GOP staffer who recently worked as a senior advisor to Republican National Committee Chairman, Reince Priebus and who just joined the Trump transition team; and Michael Steele, the former Lt. Governor of Maryland and onetime RNC chair.
The upscale, ticketed affair on Wednesday night at the newly renovated Watergate Hotel, was billed as a salute to black Republican leaders who have been tapped to serve in the forthcoming Trump administration. The event spotlighted members of the presidential transition team, inaugural staff and the Black Republican Congressional Staff Association.
"This election was a difficult one, but what's important is that, as a community, we continue to have a voice no matter who is in the White House."—Angela Sailor
Among the party loyalists at the event: Dr. Ben Carson, a former presidential candidate whom Trump has appointed as a cabinet member to head Housing and Urban Development; and Kay Coles James, a former George W. Bush appointee and member of the Trump transition team.
"For many black Republicans, this is like a family reunion. We felt it was important to come together," said Angela Sailor, an event organizer who shared mistress/master of ceremony duties along with well-known Republican media personality, Armstrong Williams.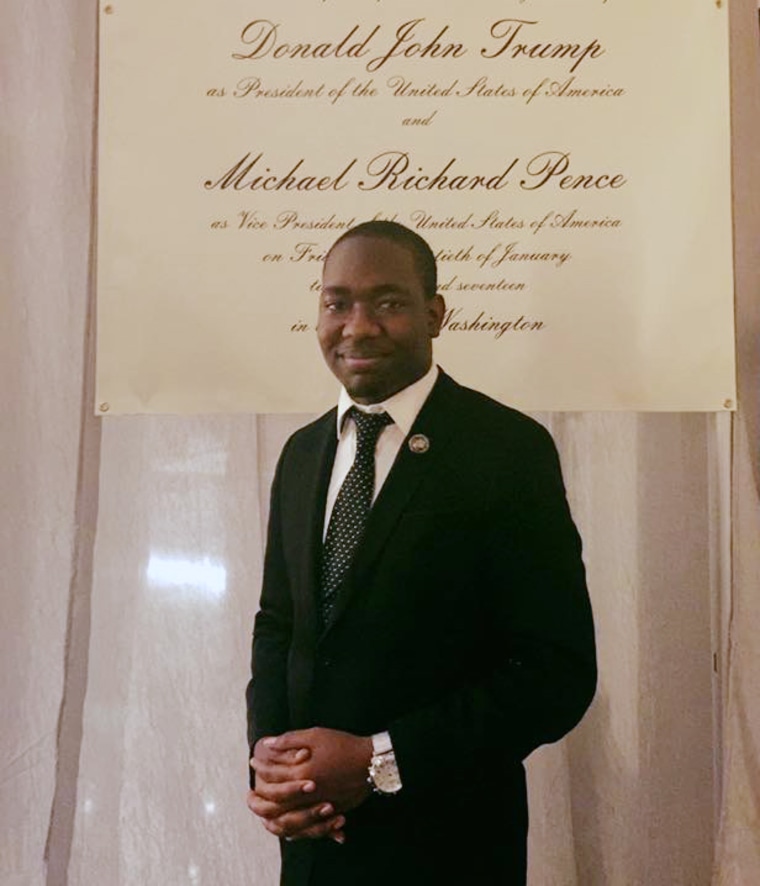 "Since Reconstruction, African Americans have played a vital role in our democracy, and had a voice in our two party system. This election was a difficult one, but what's important is that, as a community, we continue to have a voice no matter who is in the White House."
The vibe at the gala was exuberant. A well-dressed crowd of Millennials to Baby Boomers from the region and across the country, danced as a band played R & B. Guests nibbled on appetizers, sipped cocktails and mingled. There were souvenir favors such as plastic gold coins with dollar signs and assorted Trump pins, buttons and commemorative memorabilia.
Diante Johnson, 21, CEO/Founder of a new group called the Black Conservative Foundation, campaigned for Trump. The young African American male initially supported Carson and hoped the physician would win the Republican nomination. When that didn't happen he shifted alliances and "went out on a limb" in hopes of seeing his party win.
"They're gonna have to make space for us."—Adam Roosevelt
"I've met Mr. Trump and he's a great guy—very nice and different from the way he appears on TV," said Johnson, a native of Illinois. He is excited about the possibilities of a new administration. "My goal is to make things better for people: economic stability, educational support and serving the community."
Adam Roosevelt, 24, an Army veteran from Virginia who served in Iraq and Afghanistan, was among the revelers. He was sharply dressed in a patriotic theme: cream colored suit, with red and blue accessories.
"I'm here because I support the Democratic process, and my country," said Roosevelt, who is running for a seat in Virginia's legislature on a platform of education, small business creation, and support for the military.
Asked if he believed the Trump administration would be welcoming to African Americans, he replied: "They're gonna have to make space for us."
Some of the guests indicated they were not Republicans, nor did they vote for Trump. Many came to network.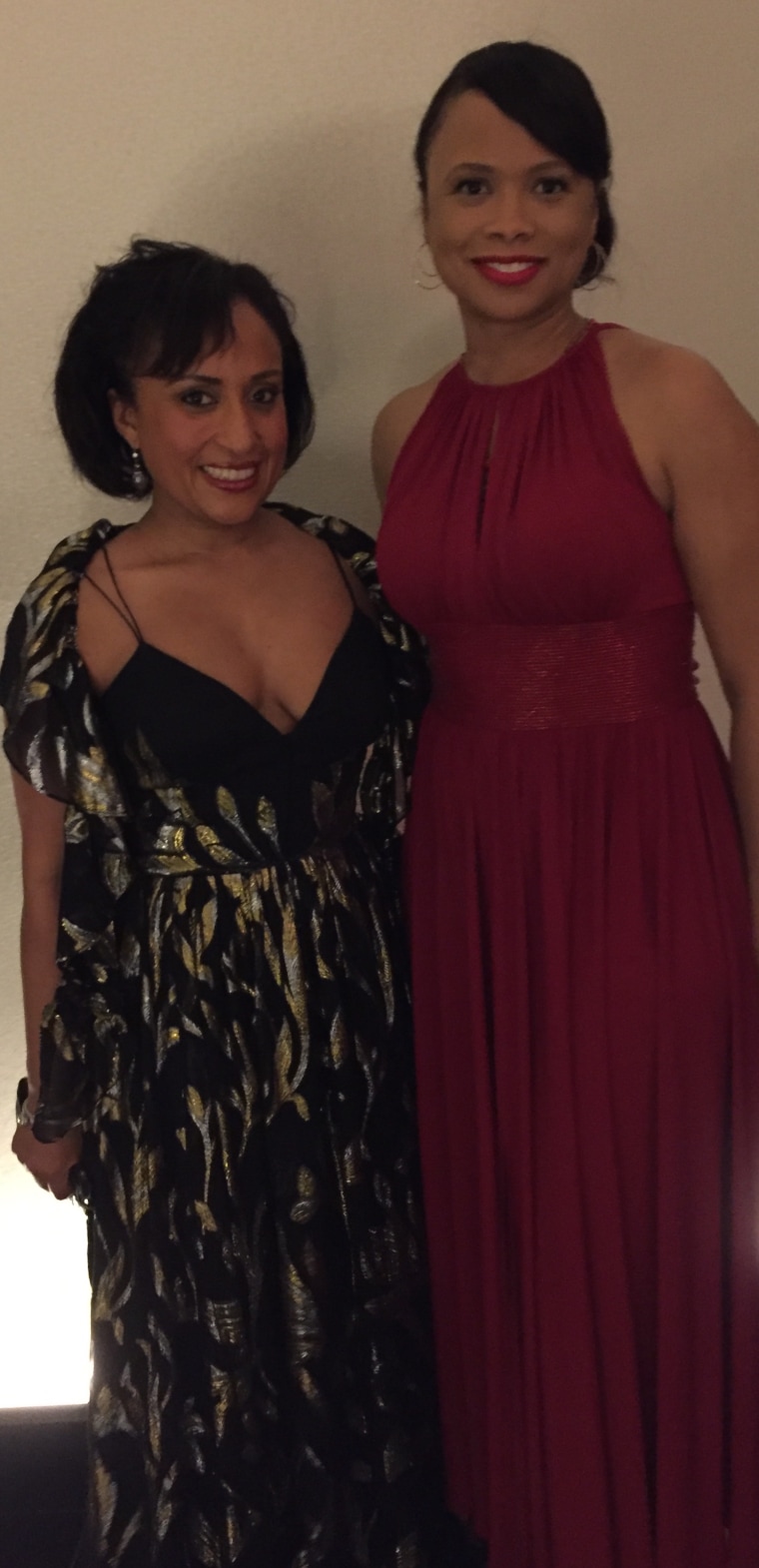 Selena Cuffe, a California businesswoman who owns a vineyard in South Africa, came to the party with her best friend, Carla Andrews. "I'm interested in economic empowerment. And in order to do that, African Americans must have a seat at the table."
Al Wylie, founder of the Wylie Funeral Home in Baltimore, echoed a similar sentiment. "I'm a Democrat, but I support the peaceful transition of power," said the South Carolina native. "President Obama did a great job, but now that he's leaving, we need to know who's who in the White House and work with them."
Related: Comedian Steve Harvey Meets With Donald Trump
Alvin White, a 43-year-old contractor from Ohio, described himself as an Independent who shares certain Republican party values. "I hope Trump will improve social programs, economic growth and help build black businesses. With all the negativity of the campaign, he has something to prove and I think he'll go above and beyond."
Several of the well-known black GOP luminaries at the event were treated like rock stars, with friends and admirers stopping them for hugs, handshakes and posing for photos.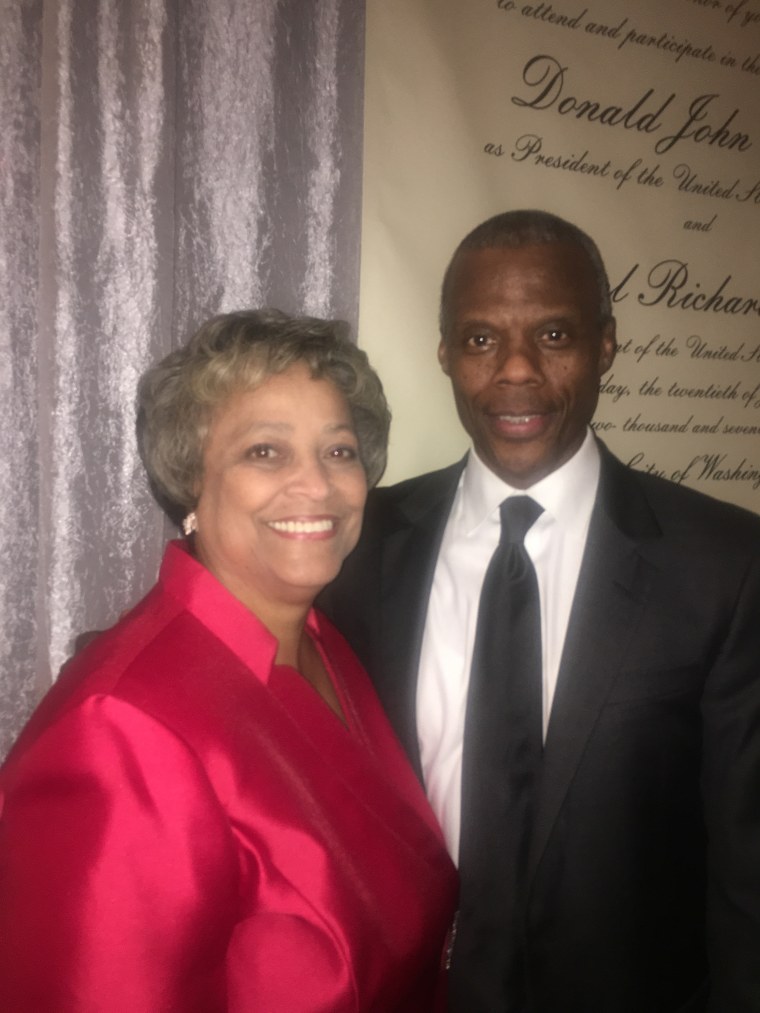 When Carson took the stage and gave brief remarks about his goal of empowering people in America's cities via programs that would encourage home ownership, the audience responded with cheers and applause.
Former Congressman Watts flew in from Oklahoma for the inauguration, and a second INSIGHT America event, a prayer breakfast for black Republicans held Thursday morning on Capitol Hill.
He said the exuberant mood at the ball wasn't to suggest that everything is okay in America or the African American community. "There are people whose lives haven't changed under any of the last three administrations—Democrats and Republicans. I'm the son of a police officer and I respect law enforcement. However, I know from firsthand experience that there are issues when some police don't do the right thing. There is more that government can do."
Given his Congressional experience and party loyalty, insiders are wondering if Watts will join the Trump Administration. While he's spoken informally with the Vice President elect, Mike Pence, there hasn't been an offer. Yet he would consider being of service to the White House, the incoming president and country. "I am always ready to do whatever I can to uplift people."