This week President Donald Trump did something few could have predicted: He signed an executive order on Historically Black Colleges and Universities (HBCUs) on his fortieth day as President.
In an exclusive interview with NBCBLK, Omarosa Manigault was asked about the details, the policy and the politics of Trump's executive order on HBCUS. She serves as the Assistant to the President and Director of Communications in the Office of Public Liaison at the White House.
Manigault may be reason why President Trump focused on HBCUs within his first one hundred days in office. She attended three HBCUs: Howard University, Central State University and Payne Theological Seminary. Additionally, Ja'Ron Smith, a key advisor to the President on Urban Affairs, is a HBCU graduate.
Related: What is the Future for America's Historically Black Colleges and Universities?
Though the HBCU executive order was similar to several signed by past presidents starting with Jimmy Carter, there was a noteworthy difference. Trump's executive order moves the White House Office of HBCU Initiatives out of the Department of Education and into the Executive Office of the President, a first of its kind delineation.
Another noteworthy aspect on the White House visit of over 60 HBCU Presidents this week was that a routine photo-op President Trump held with HBCU Presidents in the Oval Office may have been historic.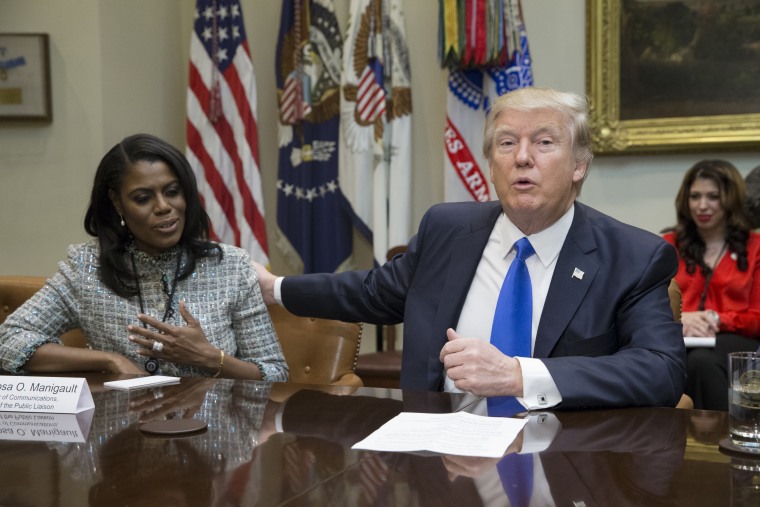 "I was told there were more African-Americans in the Oval Office than ever before in the history of the United States of America. Who knew President Trump would make that happen?" said Dr. Leonard Haynes in the White House driveway to reporters after leaving the Oval Office. Haynes was a former executive director of the White House Initiative on Historically Black Colleges and Universities under President George W. Bush. He also had input in the order.
But many HBCU Presidents say Manigault was a driving force behind Trump's focus on the issue.
She said that one of the key things learned during a listening session with HBCU stakeholders during Trump's transition into the White House was moving the office.
"As we listened to stakeholders, students, teachers, former members of Historically Black Colleges and Universities Initiatives, college presidents — collectively across the board their priority was getting the Initiative back into the White House where it would be a priority with a direct line that reported the progress of these institutions to the President of the United States," Manigault affirmed to NBCBLK.
In the days before Trump signed the order on February 28, many were quick to ask "show me the money" and were skeptical that Trump was simply using the presidents for PR and a quick photo op. Even on the day that the order was signed, there was a bit of tension around the fact that Education Secretary Betsy DeVos walked back her comments describing HBCUs as "pioneers when it comes to school choice" on Monday.
"We understand what an executive order is and then we understand what a legislative process is and we understand what budget is. We understand that the executive order starts the action but there are so many different steps in terms of defining programming," Manigault told NBCBLK.
"I submit to you that many of those detractors come from that group of people who truly could have done better by our students — and our students deserve better," Manigault said when asked about skepticism over the order.
Related: Political Cartoon Compares Betsy Devos to Civil Rights Icon Ruby Bridges
She explained that the order is a way of saying, "This is what we've laid out. This is how the President wants to proceed and then we start to pull in all of those resources joined with the commitment he's made."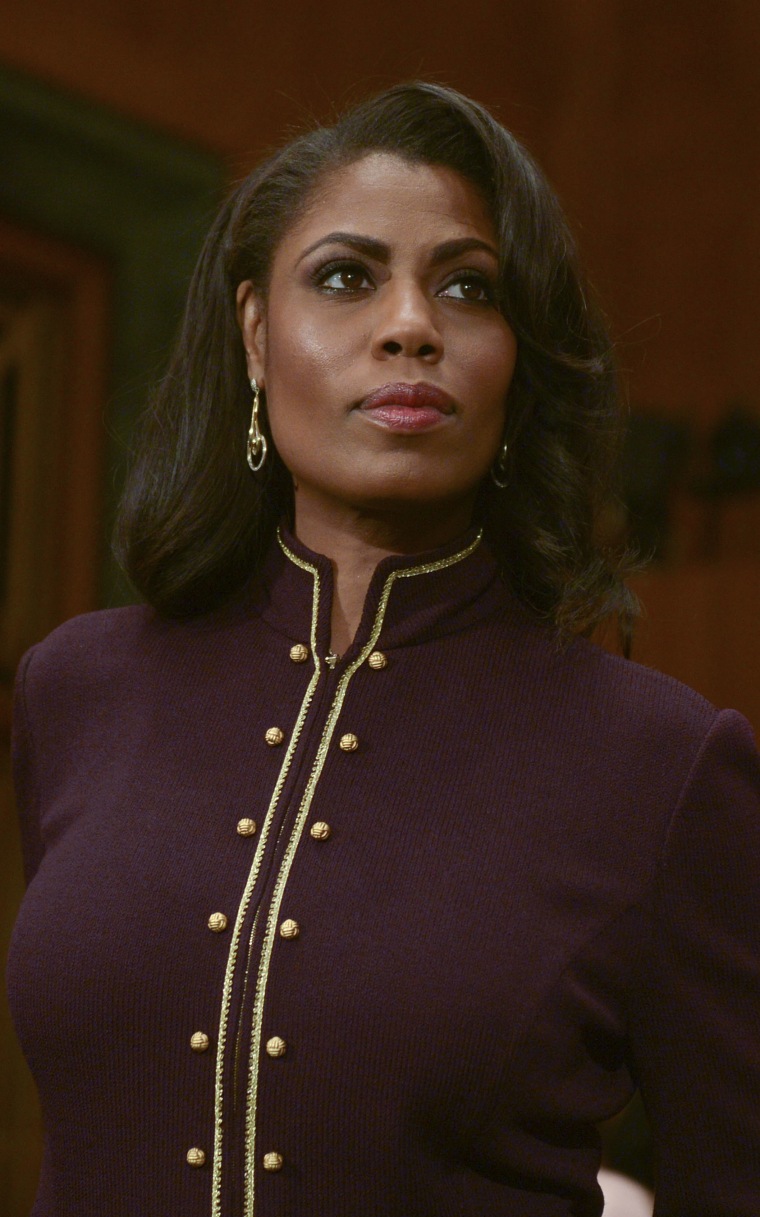 "There's always going to be detractors. A lot of that stems from folks that came from the previous administration that may be a little embarrassed that they didn't do more for these institutions. Under the previous administration I go as far as to say that having 28,000 HBCU students have to drop out because of decisions with Parent PLUS loans and with Pell grants it probably was a huge embarrassment for them," she said.
Manigault is referring to a 2011 change to tighten credit standards for Parent PLUS Loans that was made by President Obama's Department of Education. The higher standards resulted in millions in lost tuition for HBCUs and thousands of students delaying their college education. In September 2013, President Obama's Education Secretary Arne Duncan apologized to HBCU leaders and advocates for the way the Parent PLUS loan decision was communicated.
Related: Stockton's Youngest and First Black Mayor Vows To Renew His City
Over the past eight years, the Parent PLUS Loan decision, cuts of summer Pell Grants and pushing two years of free community college didn't sit well with HBCU Presidents and advocates.
"I think we should note that today is day 40 of the Administration and he has done this on the 40th day of the Administration," said Manigault. "The previous Administration did not meet with HBCU Presidents collectively in the full eight years. Today was a very historic day."
"We can talk and say a lot of things but of course it's the outcomes that will determine the direction we're going in," Beverly Wade Hogan, who has served as President of Tougaloo College in Mississippi since 2002, told NBCBLK outside a session with members of Congress and HBCU Presidents at the Library of Congress.
Regarding recent reports the Trump Administration wants to add to defense spending, there was caution expressed by some.
"If we're saying we're going to add $54 billion there we've got to cut from somewhere. I just know the history. When people start cutting they cut education," said Dr. Walter Kimbrough, the President of Dillard University in New Orleans, La. "That budget is where the rubber meets the road. All the talking sounds good but what you fund indicates what's important."