When Pamela and Jeffrey Blair started homeschooling their four young children, they noticed a gap in the material they had.
"We found that it was really hard to find materials that reflected African-Americans in a positive light," Jeffrey said.
Looking for ways to stimulate and inspire their kids academically, the Blairs knew they would need to find resources that they could actually relate to. So they started to research on their own, just as parents. When their searching yielded minimum results, they filled the void by creating their own content – from original books, to games, to posters.
"We wanted our kids to have the foundation at an early level to be self-motivated about their identity," Pamela said.
Their strategy worked.
"Children that can see themselves in literature and history, their role in society…it helps to visualize and see black imagery in a positive way," Jeffrey said. "Friends and family started asking why our children's self-esteem was so great."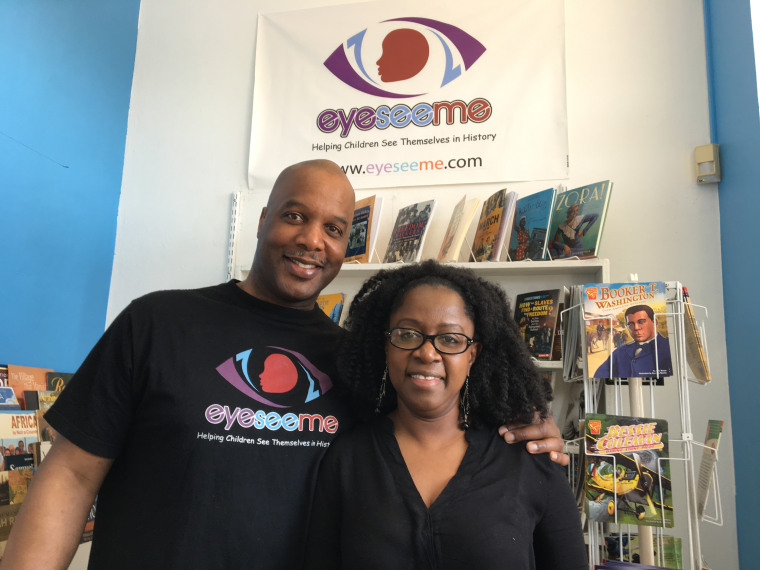 The Blairs found that what helped their own kids be successful was knowing their identity and see it reflected back to them in their educational materials.
"The need was so great," Jeffrey explained, "filling the gap for our children but then expanding it beyond our circles."
That lead to the creation of their store and company, EyeSeeMe, a family owned and operated business that sells educational products promoting positive African-American images, so that others could have access to the kinds of materials they found were missing.
The flagship store is situated in University City, MO, and now the materials can be ordered online.
Related: Congressional Leaders Call For Action on Missing Women and Girls
"We knew that if we could instill within our children a pride in their heritage and awareness of the great accomplishments of their forefathers that this would be the foundation that would allow them to grow into their full potential," the Blairs say in their business' mission statement.
The Blairs have put time and investment into their idea, spending hours on end in their store, as well as working with schools and community organizations to get their materials more widespread.
Their store even inspired one boy in particular, Sidney Keys III, an 11-year old from just outside of St. Louis, Missouri. When his mother brought him to EyeSeeMe, it was the first time he saw so many books with characters that looked like him. He was so inspired he went on to start his own book club for boys 8–12 years old focusing specifically on African-American literature.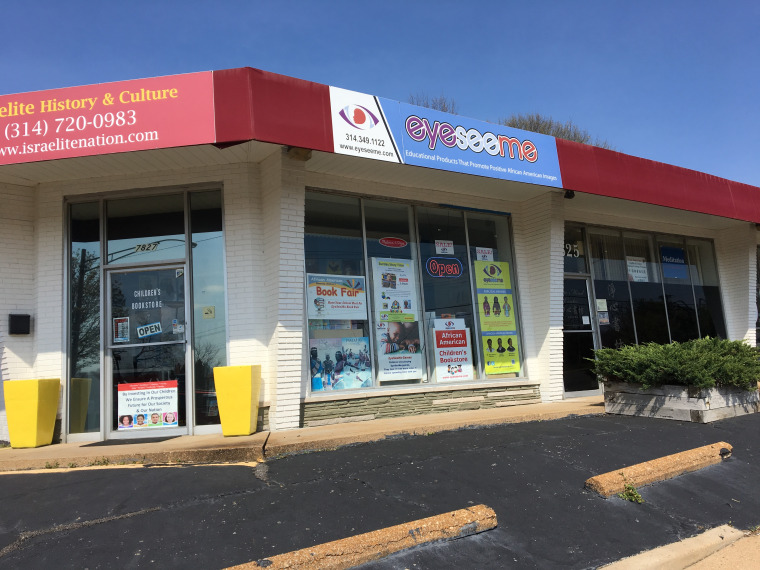 "African-American children need this," Jeffrey said. "It's so rare to see positive imagery around their identity and history. And it's something all children need, of all diverse backgrounds."
The Blairs' idea has caught on. They're getting "countless" calls from all across the country, individuals and groups that want to replicate what they've done. From North Carolina to Georgia to Arizona to New York to Illinois.
"It's been a little overwhelming," Pamela said.
The Blairs' next steps are to get their materials in more schools, through book fairs and events. They also are working on developing programs at the store itself, both in math and history, as well as a mentorship program for young boys. An offshoot of the business has been their nonprofit side, which is building up too.
"People who need it the most often can afford it the least," Jeffrey said.
That need, thanks to the Blairs, is being addressed for more and more children in the St. Louis area.