The family of a 19-year-old black man who was shot and killed by police officers demanded an independent investigation from the Colorado Attorney General's Office at a press conference Tuesday.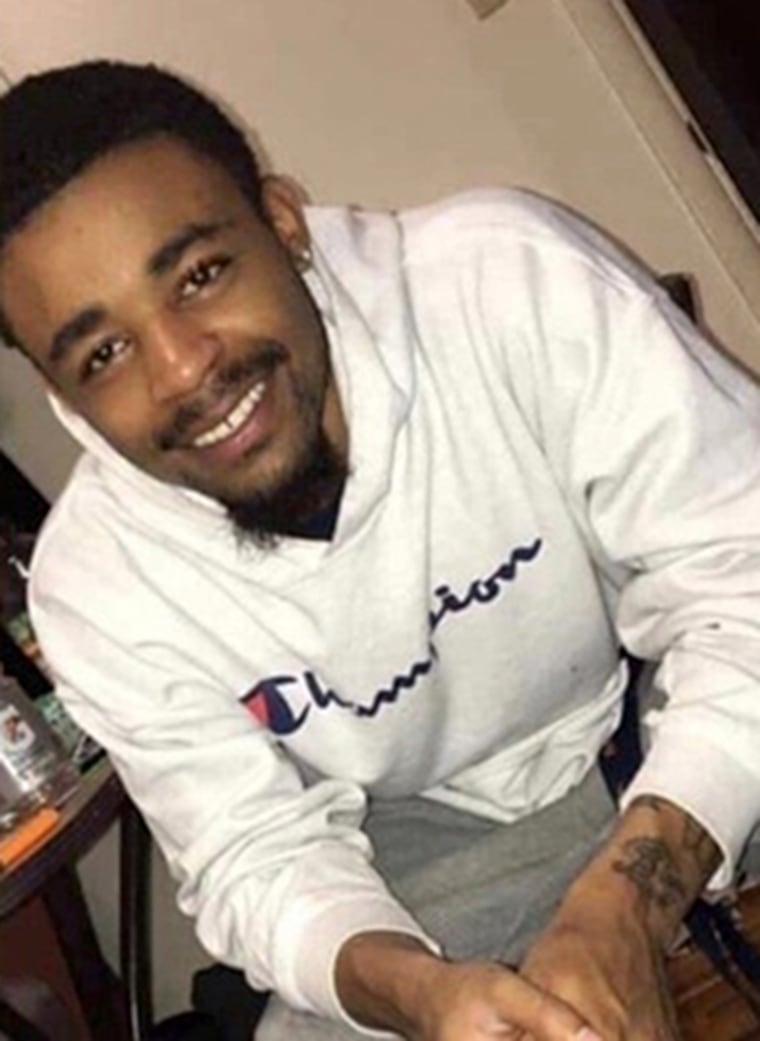 De'Von Bailey was shot and killed Aug. 3 when officers responded to a report of a robbery in Colorado Springs, according to the El Paso County Sheriff's Office. The responding officers allege that they were speaking to two potential suspects when one seemed to reach for a firearm.
Video footage from a nearby surveillance camera showed a portion of the encounter, in which Bailey can be seen running away from officers before falling to the ground. Officers can be seen on the video administering first aid to Bailey before additional help arrives.
Bailey died after being transported to a local hospital.
The El Paso County Sheriff's Office said in a press release that it has opened an internal investigation into Bailey's death and will turn over its results to the Fourth Judicial District Attorney's Office.
Police have not said whether a firearm was ever found on Bailey after his death. Court dockets show Bailey pleaded not guilty in a sexual assault case days before the shooting, but it is unclear if officers knew about the case or if it factored into the shooting.
Bailey's parents held a press conference Tuesday with their attorneys, Darold Kilmer and Mari Newman, to publicly demand an independent investigation into their son's death.
Kilmer said Tuesday that the family has still not received access to Bailey's autopsy results and do not know how many times their son was shot. Police haven't said how many bullets were fired but witnesses claim they heard at least seven shots, according to Kilmer.
The family is now demanding an impartial and transparent investigation into the shooting from the Colorado Attorney General's Office, Kilmer said.
"And it cannot be done by the city itself and I'm here to tell you it cannot be done by El Paso County either," Kilmer said. "This is a hand right in the glove and they both move side by side. We need a truly independent investigation."
Bailey's father said Tuesday that while he understands people are upset that his son was shot by a white officer, he doesn't want the case to be associated with the Black Lives Matter movement.
"I want to say I don't want to make this about Black Lives Matter because all of our lives matter," Greg Bailey said. "This is about what's right is right and what's wrong is wrong. And what's wrong is that my son was shot in the back by law enforcement."
Bailey's mother, Delisha Searcy, also spoke to crowds Tuesday, where she called her son a loving person who always wanted people to do the right thing.
"Never think that this can't happen to you because I thought that," Searcy said. "We have to fight for justice so no one else has to feel this pain of not seeing their child anymore."