BATON ROUGE, La. — Black Lives Matter is a movement, not an organization that can be sued by a Louisiana police officer who was injured at a protest after a deadly police shooting, a prominent activist's attorney argued Wednesday.
DeRay Mckesson's lawyer, William Gibbens, urged U.S. District Judge Brian Jackson to dismiss a Baton Rouge police officer's lawsuit against Black Lives Matter and the Baltimore-based activist. The judge said he would rule "within the coming days" after hearing from attorneys.
Mckesson was one of nearly 200 protesters arrested after the July 2016 shooting death of Alton Sterling, a black man shot and killed by a white officer during a struggle outside a Baton Rouge convenience store.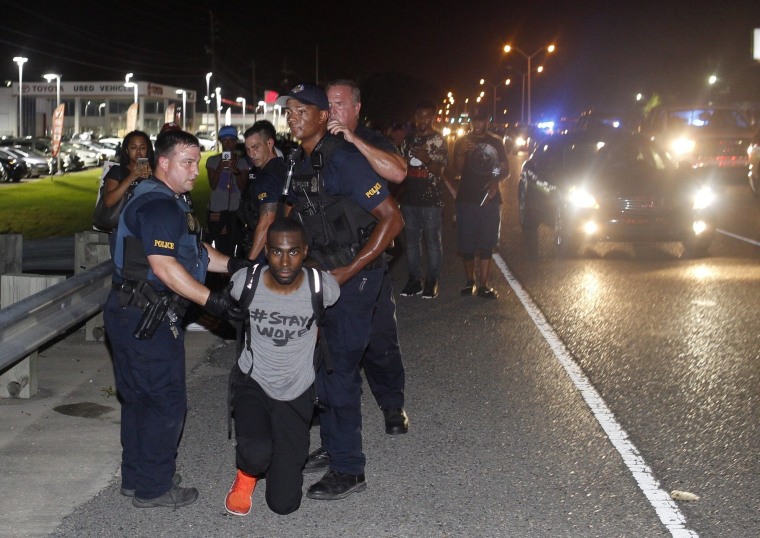 Gibbens said Black Lives Matter doesn't have a governing body, dues-paying members or bylaws. At best, the lawyer argued, it's a "community of interest."
"This is a movement, and there isn't a person who is responsible for it, or the leader or the founder of it," he told the judge.
The unidentified officer claims a piece of concrete or "rock like substance" struck him in the face during a July 9 protest over Sterling's death. The officer's lawsuit says he lost teeth and received injuries to his jaw and brain.
Donna Grodner, an attorney for the officer, argued Black Lives Matter is an "unincorporated association" that can be held liable for her client's injuries.
"It's organized. They have meetings. They solicit money. They have national chapters," Grodner said. "This shows a level of national organization."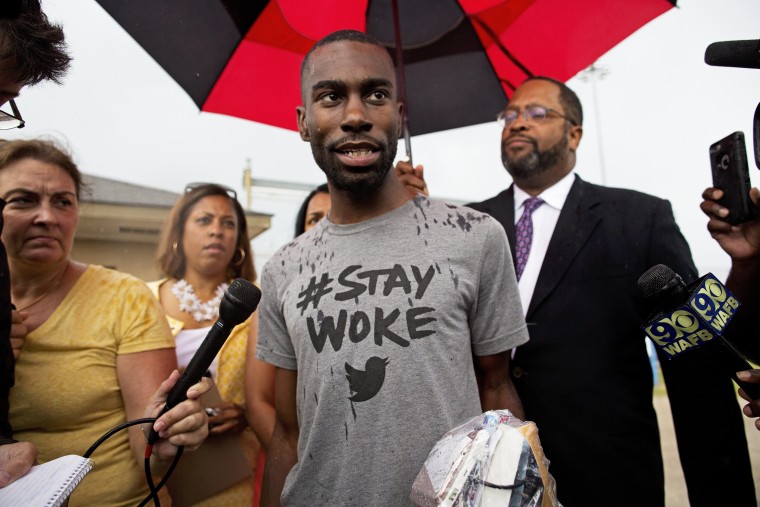 The suit doesn't accuse Mckesson of throwing anything, but it claims he "incited the violence" on behalf of Black Lives Matter. The suit also claims Mckesson "was in charge of the protests" and he was seen and heard giving orders.
Related: Black Lives Matter Chicago Sues City, Seeks Court Oversight of Police Reform
The officer's attorneys sued Mckesson individually but also served him and three other activists with the suit as alleged "agents" of Black Lives Matter. Gibbens expressed concern about the implications for Mckesson if the court agrees to enter a "default judgment" against Black Lives Matter in the officer's favor.
"This really could be leading us down a rabbit hole," Gibbens added.
Mckesson, who declined to be interviewed Wednesday, has described himself as a leader of the Black Lives Matter movement.
"No organization started the movement," he said during an interview last year.
The officer suing Mckesson is identified only as "Officer John Doe" in the suit, saying the anonymity is "for his protection." A court filing last year cited the July 2016 sniper attack that killed five Dallas police officers and a shooting 10 days later that killed three law-enforcement officers in Baton Rouge as reasons for concealing the officer's identity.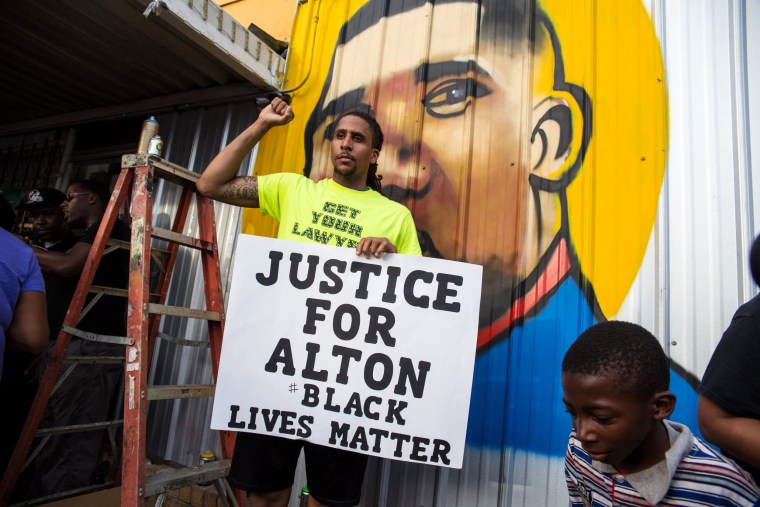 Mckesson was arrested near Baton Rouge police headquarters on a charge of obstructing a highway. East Baton Rouge Parish District Attorney Hillar Moore said his office wouldn't prosecute roughly 100 protesters who were arrested on that same charge, including Mckesson.
Mckesson and other protesters sued the city of Baton Rouge and local law enforcement officials over their arrests, accusing police of using excessive force and violating their constitutional rights. Last month, a federal judge preliminarily approved a proposed settlement of the class action. Mckesson is one of nearly 80 arrested protesters who are eligible for cash payments ranging from $500 to $1,000 if the settlement gets the court's final approval.
Mckesson and Black Lives Matter also were named as defendants in a federal lawsuit that Larry Klayman — founder of the conservative group Freedom Watch — filed last year in Texas after the sniper attack on Dallas police officers. Klayman also sued former President Barack Obama, Hillary Clinton and other political figures, accusing the defendants of inciting a "race war" against police officers.
Mckesson's lawyers argued Klayman should have known his claims were frivolous. A judge's ruling on June 2 said the plaintiffs didn't provide the court with any support for their "proposition" that Black Lives Matter is an entity capable of being sued. All of Klayman's claims against Mckesson and Black Lives Matter have been dismissed or withdrawn.