In traditional coming of age stories, the main character ventures through a life-affirming experience as the audience gets the satisfaction of conflict resolution, while learning a little something along the way.
"Ori Inu: In Search of Self" promises no such resolve—partially a result of being a short film. Instead, the brother-sister directing duo Chelsea Odufu and Emann Odufu maintain the timeless tradition of addressing grievances with creativity and purpose. The work is deliberate and apropos to the times.
The film made its New York debut on June 24 with two packed screenings held at Mist—a cafe, bar and art space in Harlem. During a panel discussion with the directors and a few actors Chelsea Odufu explained the origins of the film and discussed how she came to write the screenplay during the Mike Brown case.
"We thought, 'what other narratives in these moments get pushed out,'" she said to the packed house. "It's often the narrative of the black woman."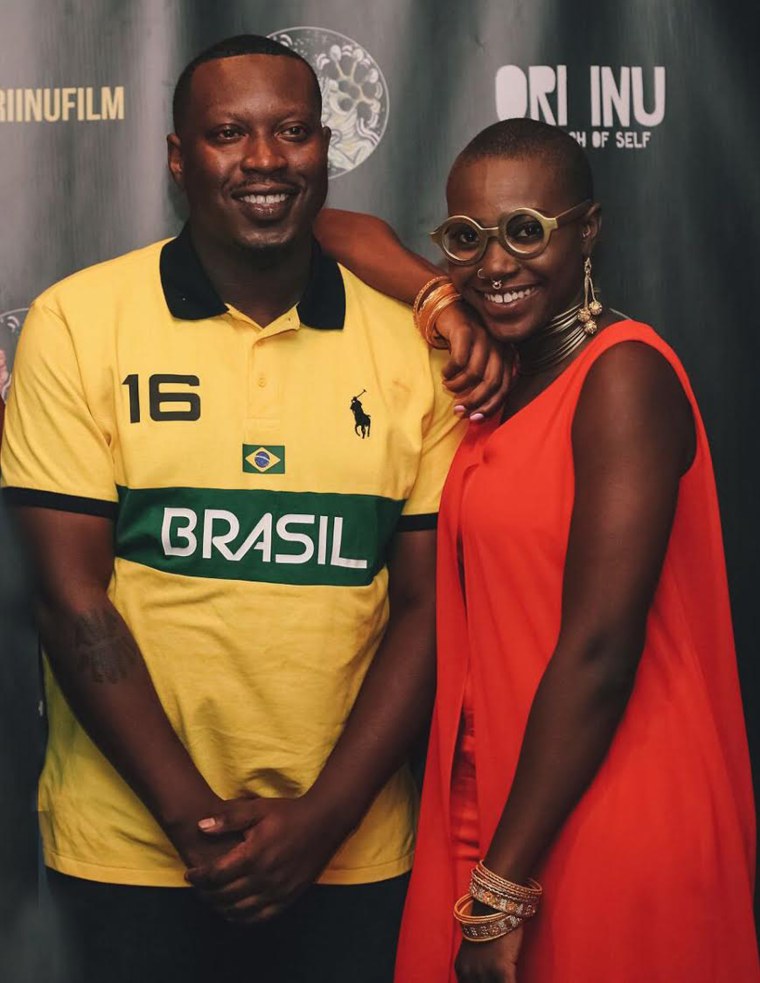 The aim was to show that these women were more than crying mothers whose tears fell over the bodies of dead loved ones.
Though only 29-minutes in length, "Ori Inu" is a multi-layered glimpse into a pivotal moment in the life of Natalia Diaz, a young Afro-Brazilian woman stuck in between two cultures.
Mystery shrouds Diaz and the events of an early childhood trauma that separates her from her homeland of Brazil and her grandmother, a Candomble priestess. Weaving in and out of the past, present and spiritual realms, "Ori Inu" is an Afro-Diasporic journey of discovery with more questions than answers.
Does she explore her origins back home or does she stay in an American culture that devalues her life? Will she stay with her overprotective mother, a devout Christian who denounces everything that is not Jesus or follow her grandmother and connect with her roots?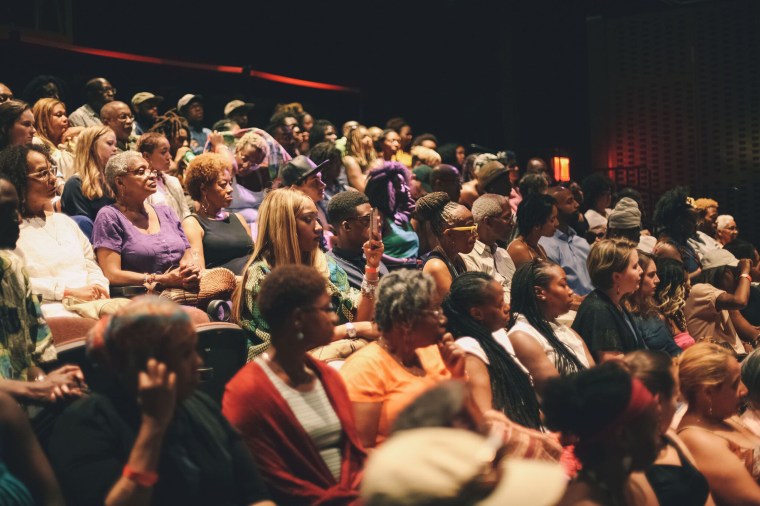 Coming of age while black is a little more complex than Hollywood films of a similar style. With rich color and Afro-futuristic imagery, "Ori Inu" addresses inter-generational conflicts, religion and the trauma of finding out one's true self.
The film serves as a device to expose the internal unrest of a generation of black Millennials in the midst of a renaissance; addressing the past while reaching into the future. Such is the experience of young, black and brown Millennials today who feel they are coming to terms with their heritage, resetting beauty standards and facing a world indifferent to their plight.
Spirituality may seem like a unlikely way to address police brutality, but Chelsea Odufu sees a strong relationship.
"We feel that deep connections to spirituality and our ancestors, especially in moments like this, are crucial," She explained in a follow up email with NBCBLK. "When we see consistent imagery of black bodies getting murdered… people of African descent are prepared mentally, physically and spiritually to not allow fear to overcome our hearts. In the time of Black Lives Matter... Black Spirituality also matters."
A movie about heartbreak can help you deal with your own pain and it's evident that "Ori Inu" has something audiences can truly reflect on. Though no direct resolution, there is virtue in seeing our own struggles reflected back to us and as the film says, "look within yourself in order to be free."