CLEVELAND -- As conceptual artist Kate Sopko watched Cleveland prepare for the Republican National Convention, she grew more and more concerned.
She saw the city add wading pools and terraced seating to Public Square, the common space that anchors downtown. She saw the call for artists to create murals to beautify transit stops. She saw a $1.5 million commission for huge, sky-blue snails and scarlet frogs to add whimsy to streets dominated by skyscrapers and office buildings.
But she became uneasy with what she wasn't seeing: stories from neighborhoods outside the trendy, touristy blocks the delegates would probably frequent. And she was concerned that the glittery story of Cleveland's turn-around would conceal its difficulties.
Cleveland was the nation's 5th largest city when it hosted a convention in 1936. Now it's ranked 48th, with just 388,000 residents, according to the latest census estimates. Cleveland's median household income is $26,556, almost half the national median of $53,482. Census figures also show roughly 36 percent of city residents are poor, compared to 15 percent of Americans overall. And single women head one –third of Cleveland's families.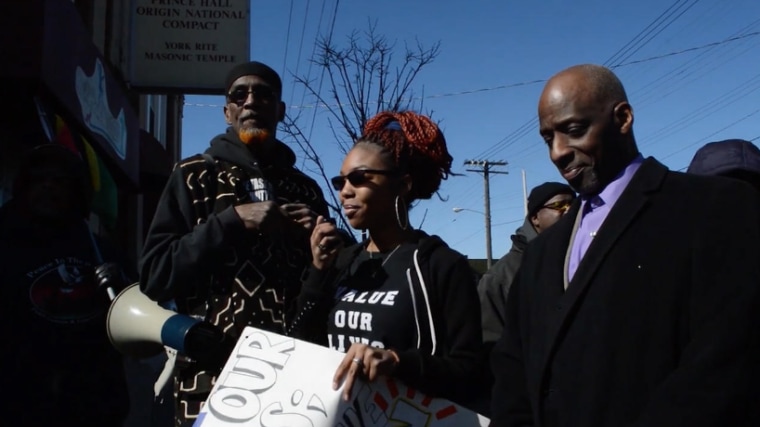 "It struck me … that there was going to be this limited experience within a city that could be so instructive," Sopko said. "Our people, our landscape, our political issues … our brilliance are all things that could be helpful for political decision makers to access."
RELATED: Can Cleveland Police Handle Volatile Republican Convention?
So Sopko marshaled crowd funding, grants and other institutional support to launch a public art project of her own. The result is "The Fixers," six short-form documentaries that tell the story of a city that may or may not be on a comeback.
The project's title came from a journalism term for well-connected folks hired by foreign correspondents.
"[Fixers] just give quick entry by driving [correspondents] around, translating for them and showing them the people they need to meet so they can get into a story really fast," Sopko said.
She and a team of six filmmakers spent the past year finding "fixers," who could show politicians how their policies actually play out on the street. "We asked [fixers] what tour of the city they'd give if they had the chance," Sopko said.
Tanese Horton would take visitors straight to the Harvey Rice Elementary School.
It's one of the city's 25 "wrap-around" schools where educators and social service agencies work together to boost student performance. Horton is a site coordinator, a jargon-y term for the person who dismantles the obstacles that keep children from coming to school or from learning when they are there.
Although Horton works in the school, she doesn't work for the Cleveland Metropolitan School District. She reports to the United Way of Greater Cleveland, which is funding the effort.
"The strategy consists of a person connecting the dots," Horton said. "If you're hungry, I'm going to find you something to eat. Do you need uniforms or clothing? I'll work on that. Do you need extra time for tutoring or reading? I'm going to seek partners with whom we can bring about some tutoring."
The approach is crucial for a district that consistently earns an "F" on the state's school report card.
It's a building delegates won't see. The school is on Cleveland's "East Side," miles from downtown Cleveland, where the convention is centered.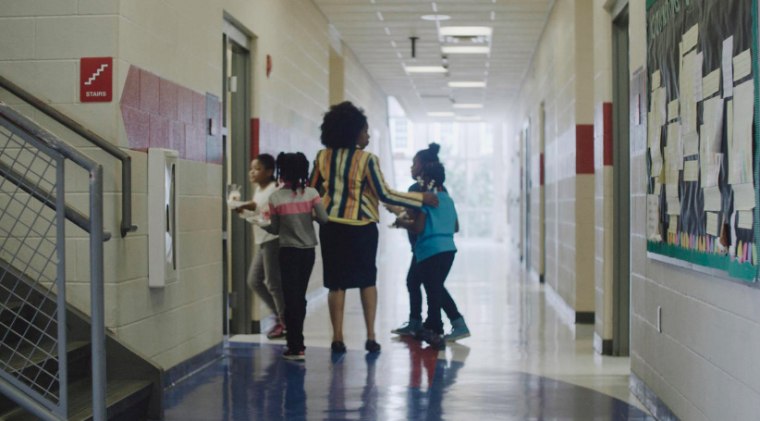 Plus, the "East Side" is predominately Black. Cleveland's hyper-segregated housing splits the city into enclaves divided by the Cuyahoga River. Although Horton is happy the city might benefit from the delegates' drinking, dining and spending, she wonders whether convention largesse will flow uphill to the streets where she lives and works.
"Money is not evenly distributed most times," she said. "Let's put money where it needs to be: in the school. Because I shouldn't have to be wondering (how) to get a student a uniform."
"The American public are feeling a tremendous disconnect between people who are calling the shots and us." — Kate Sopko
But the right address isn't inoculation against the city's problems. Writer R.A. Washington owns Guide to Kulchur: Text, Art, and News, a bookstore in the Gordon Square Arts District, where restaurants, theaters and stores have revived a commercial strip that was rundown and ignored.
Washington's bookstore drew neighborhood kids who made fanzines or just hung out. That's how he met Tamir Rice.
RELATED: Opinion: The Cost of a Black Boy's Life? $6 Million
"We had ranking sessions; that's how I remember him," Washington said. "I used to call him 'Lil Smurf' or 'Charles Barkley' because he had that big old round head. They would make fun of me, too."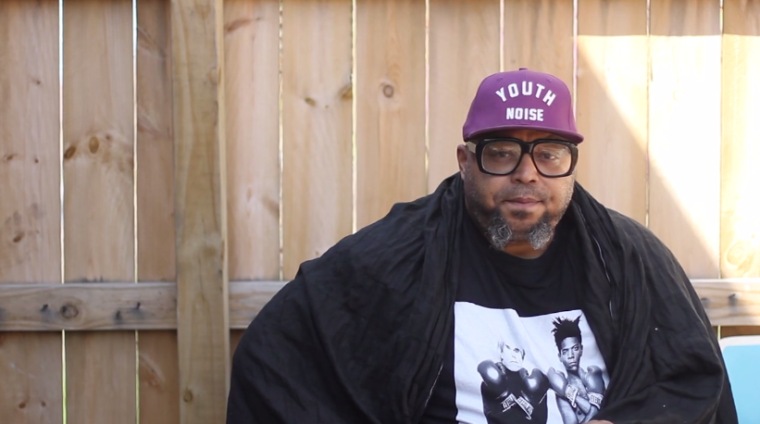 Then the 12-year-old was killed instantly when a cop mistook his toy gun for the real thing. The controversial death made the youngster into a martyr. And it made Washington take a good, hard look at the militarization of police.
"I really didn't think of myself as someone who would be this invested in community policing and how police intimidate. But Tamir is from my neighborhood," Washington said.
Cleveland got $50 million federal grant to beef up security and equipment for the RNC. But the city's police department is under a Department of Justice consent decree for undue use of force. Washington joined a coalition of organizations and activists working to decommission the equipment when the convention ends.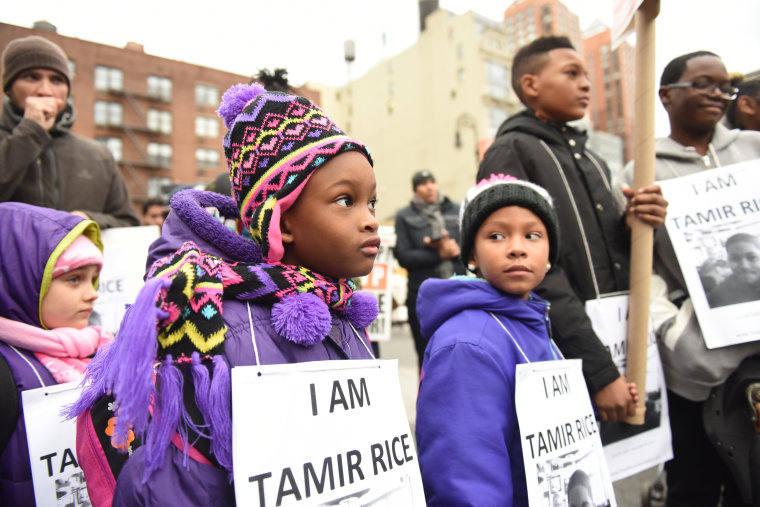 "[The police] was on punishment," Washington said. "Then somebody came in and said 'You can't put them on punishment. And we're going to give them some toys, too.' "
'The Fixers' project gave us an opportunity to really articulate what kind of mistrust has occurred… and what kind of a smack in the face it is for there not to be stricter oversight with the RNC coming here," he said.
Sopko believes entire country feels that mistrust – and wants a way to express it,
"The American public are feeling a tremendous disconnect between people who are calling the shots and us," she said.
Ironically she admits the policy makers will probably never see the movies even though they're available online.
"And that's fine, because that's not where political power comes from," she said. "It comes from our mutual understanding, our shared decision-making and troubleshooting. That's a more important goal. That we build relationships with this project."