It looks like Queen Latifah may be holding royal court — once again — and going on another award tour with her latest HBO movie, 'Bessie.'
As the pioneering blues legend Bessie Smith, the Golden Globe Award winning actress has taken on her most daring role to date in the Dee Rees-helmed biopic; in one of the most unforgettable scenes, the hip-hop high priestess is straddling actor Mike Epps (who plays Smith's bootlegging paramour) during a bawdy sex scene; in another, she knocks out an unscrupulous partygoer after he calls her a homophobic slur; and in arguably the most jaw-dropping scene (an auteur's pièce de résistance), Queen Latifah lets it all hang out (literally) and appears in frontal nudity.
Even with dozens of films under her belt, exposing herself in such a fashion is a first for the Academy Award nominated actress, who has starred in an array of movies including musicals ('Chicago,' 'Hairspray'), dramas ('Secret Life of Bees,' 'Set It Off') and comedies ('Bringing Down the House,' 'Taxi').
But only one director has been able to capture the Grammy Award winning everywoman (personally known as Dana Elaine Owens) in such a unique and unforgettable way.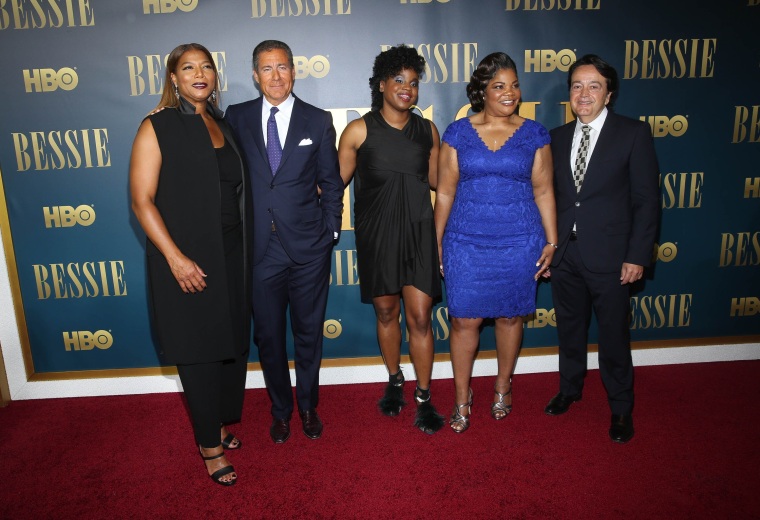 "I'm glad she was brave and did it," Rees, 38, told NBCBLK during an interview this week, adding that Queen Latifah didn't need much convincing to bare her all. "I think that we just talked about the scene; it's about vulnerability, it's about taking the armor off and confronting yourself when there are only two people in the room: yourself and your other self. "
Assuring that no prosthetics or make-up trickery was used, she added, "That's just her. And she was gorgeous and stunning… That moment is really about the turning point of Bessie and it starts this downward spiral where she doesn't have this family she tried to piece together and she's kind of raging into everything, She's depressed."
I want to see myself onscreen...when I was growing up, I think like that one kiss in 'The Color Purple' was the one thing that I had.
"That scene is just this bold confrontation with yourself. And she went there and did it and I was proud of her. She looks amazing and I hope the people are excited by it."
'Bessie' may mark the Nashville, Tennessee native's second feature film but handling provocative and sexually liberating fare seems to be her budding forte. Rees (née Diandrea Rees) broke out of the 2011 Sundance Film Festival with the award-winning indie flick, 'Pariah,' a semi- autobiographical drama about a young lesbian's coming of age. With her latest work — also starring Mo'Nique, Mike Epps, Tory Kittles, Khandi Alexander, Charles S. Dutton and Tika Sumpter — she continued to set out on her journey of telling stories that are rarely told.
"For me, like obviously, I want to see myself onscreen," Rees said. "I want more images onscreen because when I was growing up, I think like that one kiss in 'The Color Purple' was the one thing that I had. Or 'The Watermelon Woman.' There wasn't a ton of images out there and obviously I personally desire to see more affirming images on screen. And beyond being affirming but being representative of the full spectrum of all of our lives."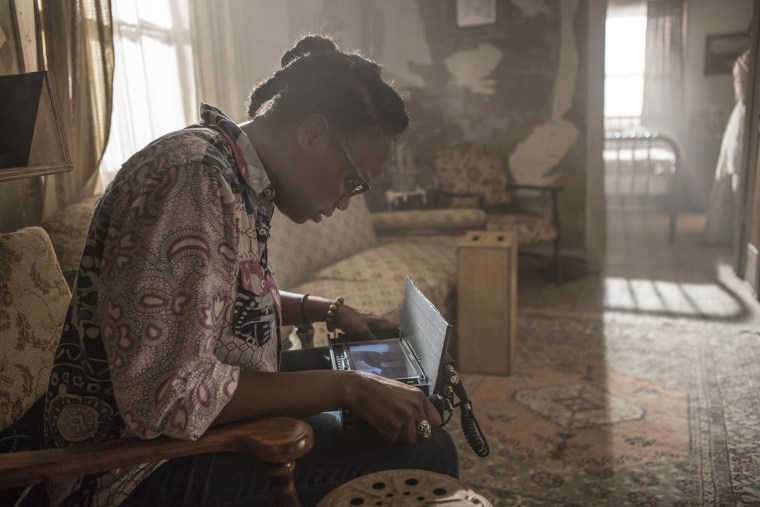 "Creatively, I just like interesting characters," she added. "So straight, gay or whatever like whatever, wherever the characters are coming from or their lifestyle. I'm interested in telling stories about characters that are interesting and who are challenging in some way, one that will make you think about them afterwards."
"To me, if people are still talking about characters like after the thing is done, then I've done something. These characters are living on in your mind and whatever they represent for you, it's still something that makes people think. I just want to tell interesting stories."
Bessie Smith, cited as an inspiration to iconic singers such as Aretha Franklin, Melissa Etheridge, Nina Simone, Janis Joplin and Billie Holiday, was renowned as "The Empress of the Blues" and one of the most successful African American recording artists of the 1920s. The two-hour biopic sheds light on many aspects of her life, including her shrewd business acumen and brazen career choices.
The in-demand director admitted the only real knowledge she, herself, had of the music great was growing up listening to some of her grandmother's compilation albums from the era. Rees said she started her exhaustive research at the Los Angeles Public Library when she was initially hired to write the screenplay for the 'Bessie.' Tomes by Jamaica Kincaid ('The Autobiography of My Mother: A Novel') and Angela Y. Davis ('Blues Legacies and Black Feminism: Gertrude "Ma" Rainey, Bessie Smith and Billie Holiday ') served as inspiration for the project, along with Smith's very own words. "I really started with one of her songbooks and really wanted to look at the songs that she wrote, not some of the songs other people for her. I really wanted the music itself not to stop the story but kind of like give you a picture of Bessie's emotional inner life."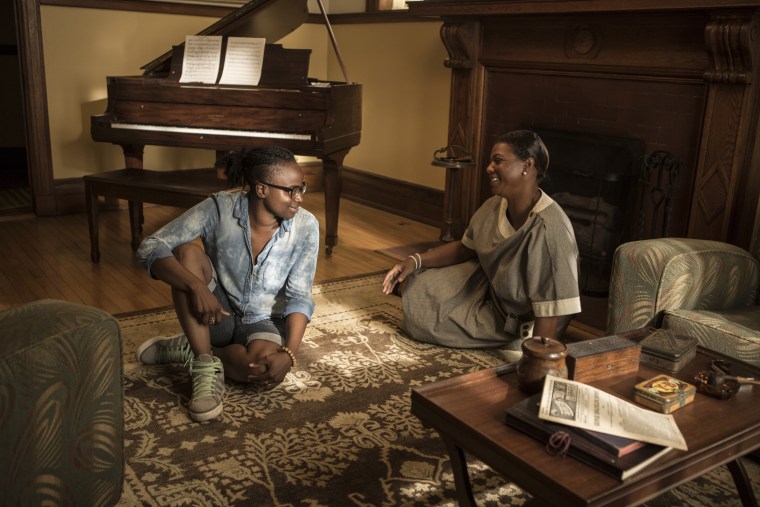 Rees, who previously toiled as a marketing executive for brands such as Colgate-Palmolive and Procter & Gamble after graduating with an MBA from Florida A&M University. Spike Lee was her professor at New York University's graduate film program.
"The biggest thing I learned from him is that it has to be on the screen," she shared. "You don't get to stand by in the movie theater with a laser pointer and tell the audience what you were meant to do, or what you were trying to say or what this was supposed to be. So it really has to be on the screen."
It was recently announced that Rees will join television titan Shonda Rhimes ("Scandal") for the adaptation of Isabel Wilkerson's 2010 best-selling book "The Warmth of Other Suns: The Epic Story of America's Great Migration."
"I'm so excited to be working with Shonda Rhimes and Isabel and telling this epic, epic story … I'm excited to kind of bring her work to life and really kind of talk about a piece of history that has really affected us all in ways that are obvious and not obvious."
As for 'Bessie,' which premieres May 16 on HBO, Rees considers it "fulfilling" and hope viewers are moved by it.
"I just hope that it endures as a story about a woman that hasn't really been talked about before."