As millions of Americans watched 31 suitors line up for ABC's first-ever Black Bachelorette on Monday night, many in the Black community held their breath.
After all, holding this coveted position is laced with the burden of navigating this racy role with as much dignity and class as possible. Then to add another level of pressure, being a black woman navigating this role as all eyes are glued to the racial dynamic being showcased.
Serious questions lingered… Would Rachel Lindsay represent us well on national television? Would we be proud to call her our little sister? Is America ready to witness - week after week - the possibility of an interracial love affair? After 13 seasons of white couples riding off into the sunset, will America really embrace a black couple or an interracial couple in the end?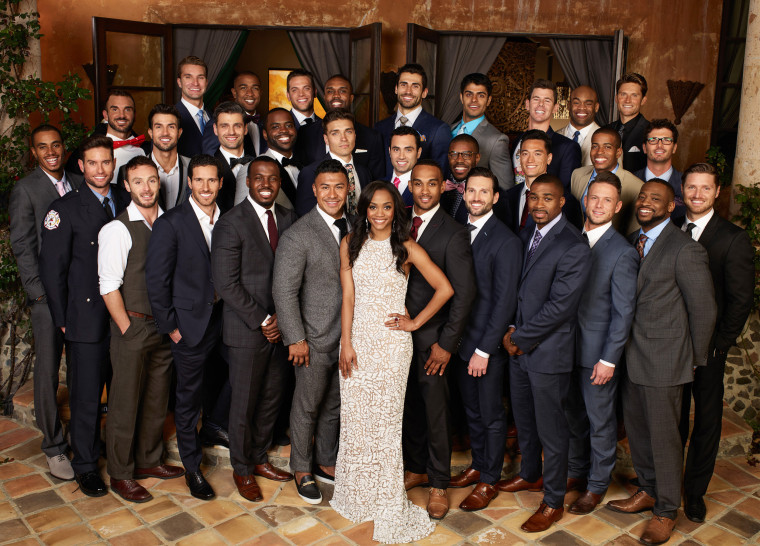 The truth is, there is no room for error for Rachel, the contestants or the producers.
Rachel, so far, is passing with flying colors. From the jovial attitude and the confidence, she exudes in her legal career to the soft giggles and the innocent gap in her front teeth, Rachel is winning our hearts as the down-to-earth, "round the way girl."
What now seems to be questionable is the cast of characters Rachel must select from.
Related: ABC sued over racial bias on 'Bachelor' and 'Bachelorette'
For the first time in the franchise's 15-year history, the Bachelorette has a bevy of diversity. Nearly half of the 31 contestants are men of color, including 11 African American men. "They are a part of the most successful, most diverse and, of course, most dramatic cast we have ever had on the show," franchise host Chris Harrison said during the reveal.
Seeing so many black contestants rounded out the room was refreshing. To have so many young, intelligent, sexy brothers featured on prime time television gives hope to the black women's excuse of "I can't find a good brother." (Clearly a professional casting team searched high and low for months to find these brothers, but at least we know they are out there.)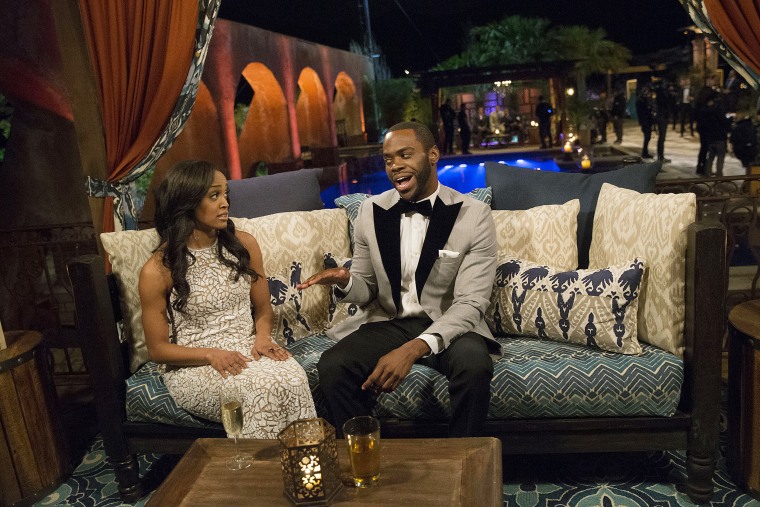 Casting officials presented an array of top-notch professionals who would hold the 32-year-old Texas attorney's intellectual interest. Not only were the men handsome but they also came well dressed and debonair.
Throughout the two-hour season premiere, the brothers in the room appeared to have formed some camaraderie. Despite competing against each other, they joked lightheartedly with one other and sat on the couch surveying the scene as if they were old friends watching a football game. After all, hunting (or shall I say pursuing) women is likened to a sport for men anyway.
Related: Editorial: The First Black Bachelorette: A Blessing and a Curse
While the African-American group portrayed a sportsmanlike, sensitive mentality – with one guy even breaking down in tears after being dismissed– the non-black contestants were presented as being more adversarial and petty, dissing and downplaying the competition -- behavior usually displayed amongst the female contestants on the Bachelor.
They all have it out for Lucas, the Jim Carey wannabe with an obnoxious sense of humor. He is the self-proclaimed inventor of "whaboom," a method to which he uncontrollably shakes and stretches out his face for no good apparent reason but to completely annoy, or scare, someone.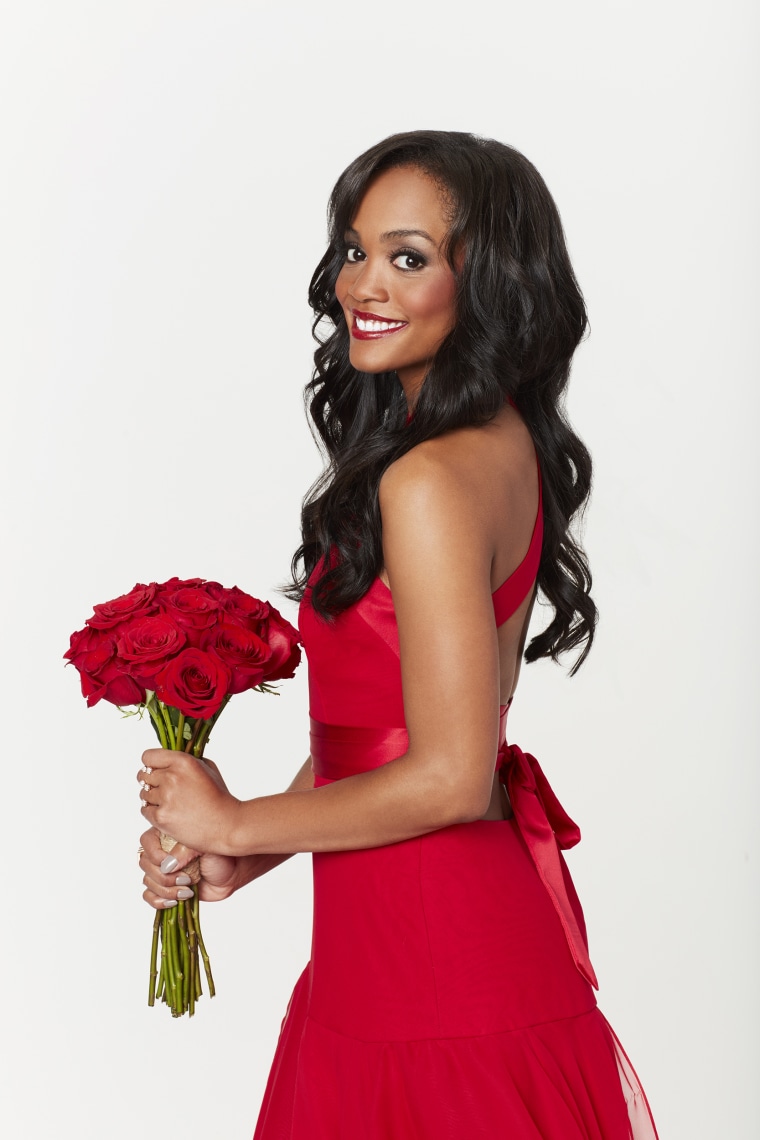 The biggest shocker of the night was when Rachel handed Lucas a rose. Every man in the room gasped for air -- and so did America. Any woman in her right mind would have sent Lucas packing the first time he contorted his face in attempts to stand out. He's rude, loud and hopefully he won't be around long.
Then there was the penguin guy, Matt. Yes, a grown man showed up in a complete penguin suit because, well, he claims Penguins mate for life. We'll have to double-check National Geographic for that one. But more importantly, we barely know what the guy looks like or how he dresses because he stayed in that hideous costume ALL night as if it were Halloween. And yet, he TOO, got saved by Rachel's rose.
Related: New TV Shows Feature More Diverse Faces, Will They Survive?
And finally, let's not forget Adam who brought a mini-me doll on the show. Nothing's worse than seeing a grown man with a doll – except when that grown man with said doll is carrying it around in attempt to win a woman's heart. Straight up creepy. The doll, called Adam Jr., had a prominent spot in several of the scenes. At one point Rachel admitted it was scary…but yet she saved Adam (big Adam) by awarding him a rose.
So while Rachel represented well as the First Black Bachelorette, "sweet and sour" as she classifies herself, her "pick" is off. In the end, a professional "tickle monster", a grown man with a mini-me doll, and a loud mouth facial contortionist all advanced to the next round. Clearly these were producer picks for ratings. But are they really being considered by Rachel? Did race have a part to play in the selection to ensure the next round of contestants aren't too black?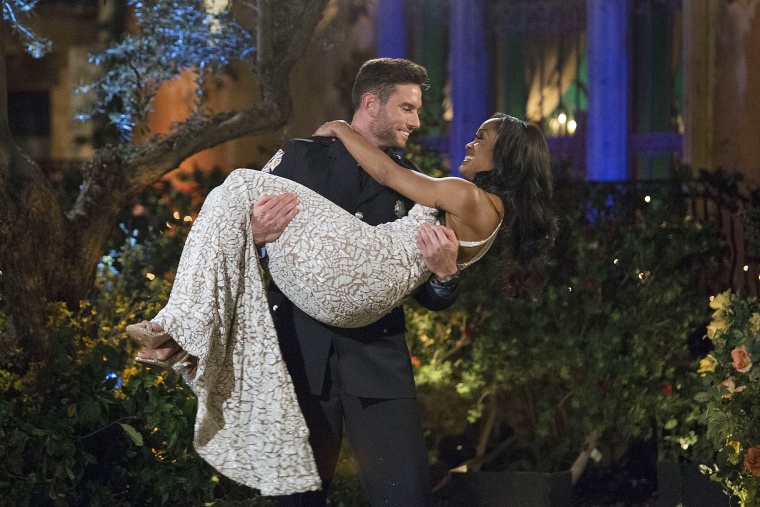 Make no mistake, this season of Bachelorette is much deeper than a girl hooking up with a guy. The racial overtones displayed, the dynamic between this diverse group of men, Rachel's chemistry with them and how America reacts will clearly test the temperament of race relations.
Judging by the previews for the upcoming season, the 'hateration' will turn up a notch with contestants trading harsh jabs and throwing fists. And we'll be watching.