Former U.S. Senator and Secretary of State Hillary Clinton has made some of the strongest statements against racism of any candidate in the 2016 field. But at times, her strong pronouncements do not exactly match up with the details of policies that have been proven to disproportionately impact African Americans.
Here are five questions every African American voter should know the answer to as they consider the former first lady, Senator, and Secretary of State.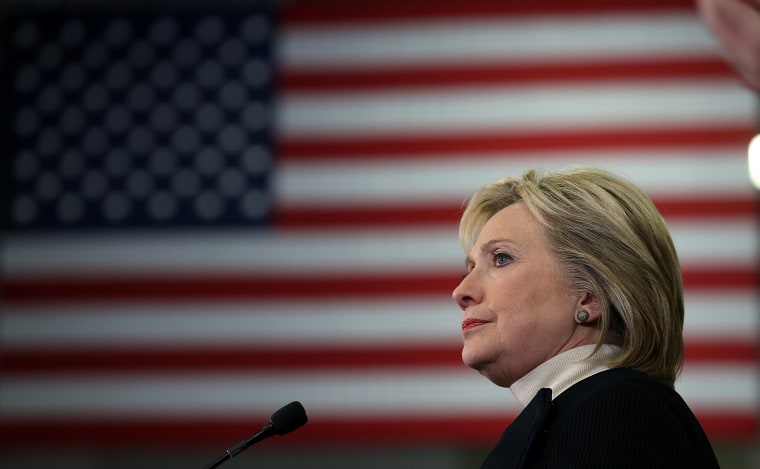 1. Do you agree with the 1994 'Crime Bill' policies today or have you concluded that the bill helped make the U.S. number one in the world in incarceration?
Clinton needs to be asked whether she agrees with the policies in the Violent Crime Control and Law Enforcement Act of 1994 -- aka The Clinton Crime Bill -- signed by her husband, President Bill Clinton. It was the largest crime legislation in U.S. history. Much of what it mandated is currently being rolled back by Democrats and Republicans.
The bill expanded the death penalty and applied it to over 60 new crimes including one for juvenile offenders. It also included funding for 100,000 additional police officers and $9.7 billion in prison funding. It also ended education grants for the incarcerated.
2. You are in favor of the death penalty. How can you support policy that is applied unequally based on the race of the defendant?
Data shows that the death penalty is applied to black defendants more than white ones for the same crimes and that Black defendants are sentenced to death far more for crimes against white victims. Further, there have been botched executions, such as that of Clayton Lockett in Oklahoma last year, and several individuals who were on death row later found to be innocent. Does Clinton support the death penalty as it is applied now even with the racial imbalances and the mistakes?
3. Do you support, not just shortening, but ending mandatory minimum sentences in federal sentencing?
Much like the death penalty, mandatory minimum sentences are applied much more to minority defendants more than whites for the same crimes.The U.S. continues to lead the world in incarceration with over 2.2 million people behind bars, primarily because of mandatory sentences. Hillary Clinton needs to be asked why she continues favor of "one-size-fits-all justice" featured by mandatory minimums. Shouldn't judges be able to apply a sentence for each individual defendant based on the specifics of their case?
4. Do you believe "stop-and-frisk" is a violation of the 4th Amendment and do you agree with "broken windows" policing?
When Hillary Clinton was representing New York in the U.S. Senate, the New York City Police Department was in the midst of what some called the "largest racial profiling campaign in U.S. history," known as stop-and-frisk. The policy was later greatly reduced after a judge ruled the practice was a violation of the fourth amendment.
During Clinton's time as Senator, over 2 million New Yorkers -- 88 percent of whom were Black or Hispanic were "stopped-and-frisked" by police. In 2006 alone, 506,000 New Yorkers were stopped by police, 90 percent were innocent. She was silent on these issues throughout her time in the Senate.
5. Should police be able to confiscate money and property from those who have not been convicted of a crime?
The practice known as civil asset forfeiture is favored by prosecutors at the Department of Justice. Will Clinton push back on the policy or remain silent? Civil asset forfeiture on the federal level is expanding and in 2014, federal law enforcement took over $3.7 billion in cash and property from the accused.
Do you agree with these policies today or have you concluded the bill helped make the U.S. number one in the world in incarceration?