Doug Jones was sworn into office as Alabama Senator Wednesday, after his historic win over Republican Roy Moore in December. The selection of his staff is also significant, as his pick for chief of staff, Dana Gresham, makes him the only Senate Democrat to have an African-American in the position.
Jones' selection of Gresham is being considered a response to the pressure he received from the NAACP, the National Urban League and other minority groups to select people of color for his top staff positions. According to a 2015 report by the Joint Center for Political and Economic Studies, of the 336 top Senate staffers, only 24 were people of color.
Here are five things to know about the newest chief of staff in the Senate.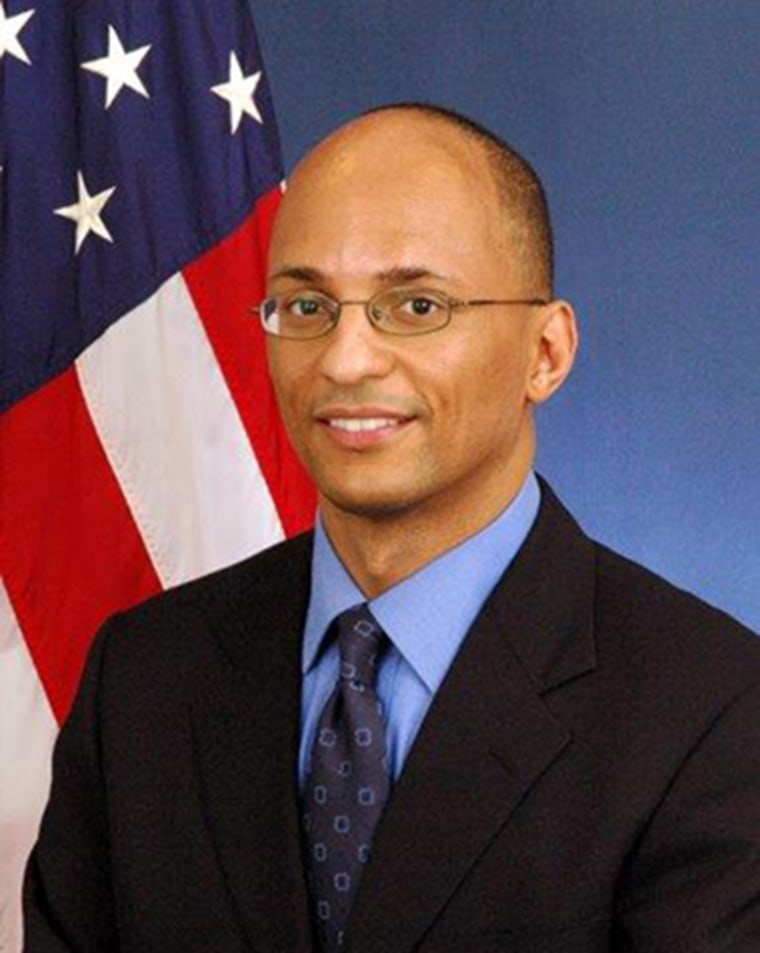 His high school alma mater is historic
Gresham grew up in Birmingham, Alabama and is a product of the city's public school system. In 1989, Gresham graduated from A.H. Parker High School, which was founded in 1900 as a school for African-Americans. In 2011, Gresham wrote that while segregation in the public school system had ended legally in the city, his high school "remained segregated by custom and geography." The school has notable alumni, including Oscar William Adams, Jr., the first African-American Supreme Court Justice, actress Nell Carter, and late Pro Football Hall of Famer Buck Buchanan.
The only black Democratic chief of staff in the Senate
Gresham joins an elite group of top Senate staffers. His hire makes him the only African-American chief of staff of a Democratic Senator. However, he is not the sole African-American chief of staff in the Senate. Republican Senators Tim Scott, S.C. and Jerry Moran, Kan. currently have black chiefs of staff.
The role is not unfamiliar
Serving as a congressional chief of staff will be a familiar experience for Gresham. This is the second time he has served as the chief of Staff for an Alabama representative. From 2003 to November 2008, Gresham was chief of staff for former House Representative Artur Davis, also a Birmingham native. Gresham also worked for another Alabama representative, Bud Cramer, as a legislative assistant and then legislative director. He began his career in congressional politics as a staff assistant for North Carolina Democratic Representative Eva Clayton.
Served in the Obama administration for eight years
Following former President Barack Obama's election, Gresham was invited to join Obama's transition team. He served as legislative liaison for the Department of Transportation and was later confirmed as the assistant secretary for Governmental Affairs at the DOT in 2009. During his tenure, Birmingham was awarded $10 million in federal grants for transportation infrastructure to repair streets, build new sidewalks and bike lanes in Pratt City.
His mother is his role model
Gresham has credited his mother as his biggest influence and greatest mentor. He wrote that his parents divorced when he was young and his mother essentially raised him and his siblings on her own. He credits much of his success to his mother.
"From her example, I learned the lessons that I now occasionally have the chance to pass on: Work hard, don't fear sacrifice, act with integrity, pursue bold dreams, strive for excellence, and the rest will take care of itself," he wrote.