The Nashville Predators are playing in the Stanley Cup Finals for the first time in franchise history, and star defenseman P.K. Subban may be a major reason why.
The 2013 Norris Trophy winner and 2014 Olympic gold medalist (Team Canada) was drafted by the Montreal Canadiens in 2007 and became a mainstay of the 'Original Six' franchise from 2010 to 2016.
In June of 2016 Subban was traded to Nashville in exchange for Shea Weber in one of the most talked about trades in league history. Weber was a cornerstone for the Predators while Subban created a legacy for himself in Quebec.
While Subban was sad to leave Montreal, it didn't take long for the Toronto native to adjust to his new surroundings in Nashville. He's been known to stop at the famed Tootsie's Orchid Lounge and sing Johnny Cash tunes.
The 28-year-old Canadian is one of just 11 Black players currently on NHL active rosters and this will be his first true shot at the NHL's iconic trophy.
Despite his abilities however, the Preds' trail the Pittsburgh Penguins in this best-of-seven series 1-0 after losing Monday night's series opener. As Subban and his team prepare to rebound in Wednesday night's game two (8pm ET, NBCSN), here are five things to know about the energetic hockey star.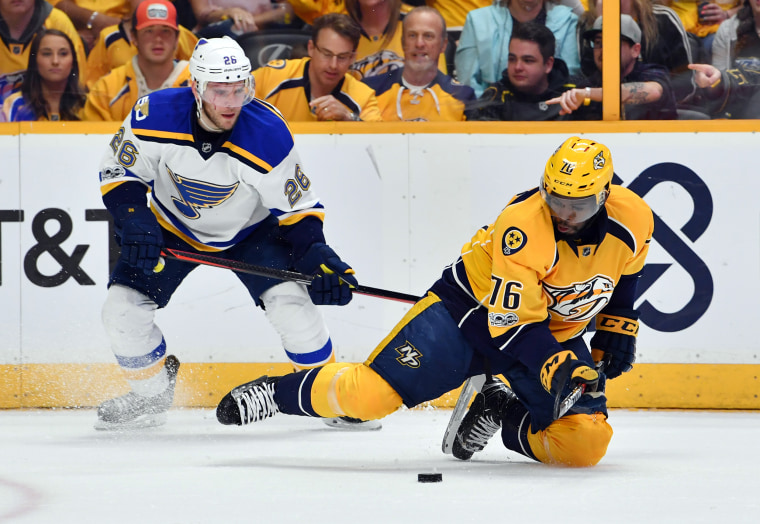 1. Subban has only missed the playoffs twice during his career
During his time in Montreal the Canadiens only missed the playoffs in 2012 and 2016. Subban was a last minute roster addition to the 2010 playoff squad, and he quickly became a core player.
This year Subban was the backbone of the Predators' blue line that proved to be the key in sweeping the three-time Stanley Cup champion Chicago Blackhawks, shutting down the competitive St. Louis Blues, and surging past the pesky Anaheim Ducks en route to the franchise's first-ever Western Conference Championship.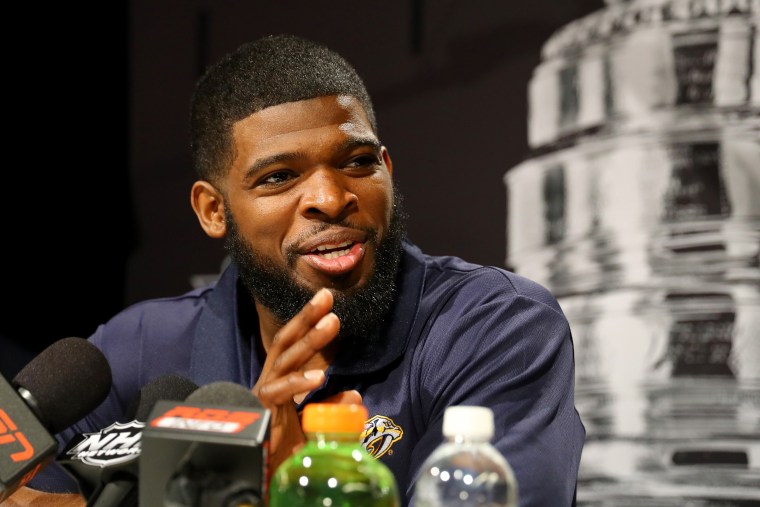 2. He's one of the most consistent two-way players in the NHL
The position is called "defenseman" for a reason.
The main objective is to keep opposing players away from your goaltender, block shots, dish out big hits, and be an enforcer when needed. But having that extra layer as a goal scorer and/or facilitator makes you even more valuable and that's the style of play that Subban presents.
Including both the regular and postseason, Subban has 367 career points (86 goals, 281 assists), 802 career hits, 849 career blocks, and a 34 plus/minus rating.
His outstanding play earned him a $72 million contract in 2014.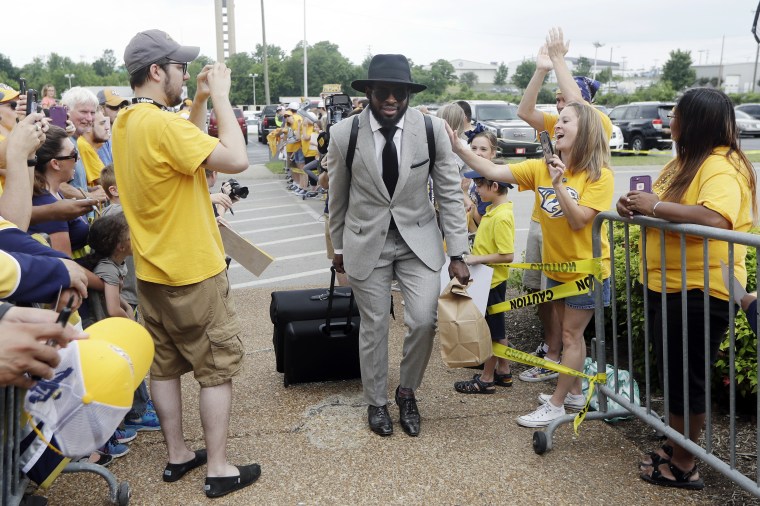 3. In a recent interview Subban said he "doesn't want to be defined as a 'black hockey player'"
That designation is tough to avoid considering that Subban is one of only 87 black players to take the ice in the NHL's 100-year history. Grant Fuhr is the league's only black Hall of Famer (inducted in 2003).
But what can't be denied is that Subban has proven himself to be one of the game's best players and a future Hall of Famer regardless of skin color.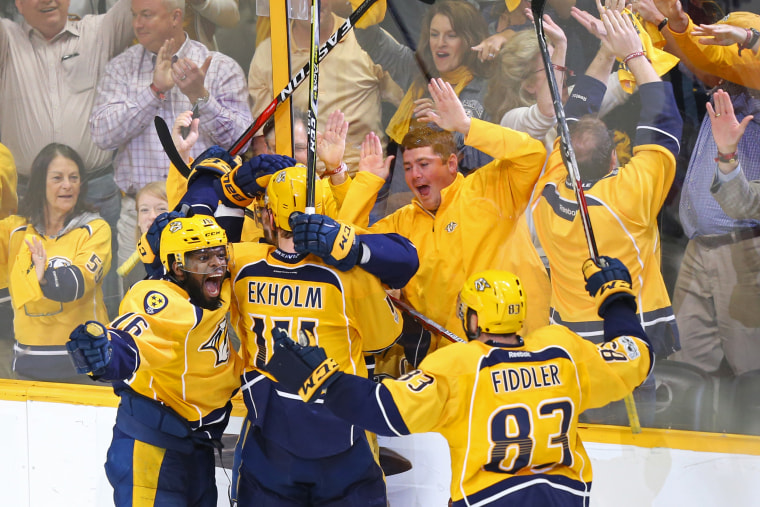 4. Subban has a chance to be a part of Nashville history
If the Predators can come back to win this series they will win their first championship in team history.
Having only been in the league since 1998, the Predators started with five straight losing seasons. They made their first playoff appearance in 2004, didn't play at all in 2004-2005 due to the infamous lockout, then made three straight postseason appearances from 2006 to 2008 only to be eliminated in the first round each time.
Related: Bases Loaded: Meet White Sox Star Shortstop Tim Anderson
They had another disappointing season in 2008-2009 before finally making it out of the first round in 2010, and did so again in 2011 and 2012.
They had one more losing season in 2013 but have been a regular playoff team ever since. Pro sports hasn't always been kind to Nashville, and hockey has always been a tough sell in the south. The NFL's Tennessee Titans are the kings of sports in Nashville, but that team hasn't won a championship since relocating from Houston back in 1997. The Stanley Cup would be the first professional sports championship for this city.
5. Subban can also make league history
Not only would winning the Stanley Cup be the first one for Subban, it would also put him in consideration for the Conn Smythe Trophy which is awarded to the series' most valuable player. Winning the award -which was first presented in 1965- would make Subban the first black player to do so.