"They love us so much and everyone is so happy. They love what they have and they work so hard to get nowhere, yet they are all so appreciative. I want to move here and start an orphanage myself." - Britney Gengel, January 12, 2010
Three hours after American college student Britney Gengel sent that text to her mom, a catastrophic 7.0 earthquake struck Haiti, shattering the Hotel Montana where she was staying.
It was just the second day of her mission trip with the Food for the Poor Program. The 19-year-old Lynn University communications major had spent her day with the children of Cite Soleil, Haiti's largest and most notorious slum.
Brit, as she was known to her friends, traveled to Haiti along with two professors and 12 other students that winter break to work with handicapped kids in orphanages.
At 4:53pm ET, the quake hit. Brit's parents Cherylann and Len Gengel, of Holden, Massachusetts, learned of the quake from a friend's phone call shortly after.
"I didn't think it was near where Brit was staying. I called her and she didn't answer but I had just spoken to her at the hotel a few hours before," said Cherylann.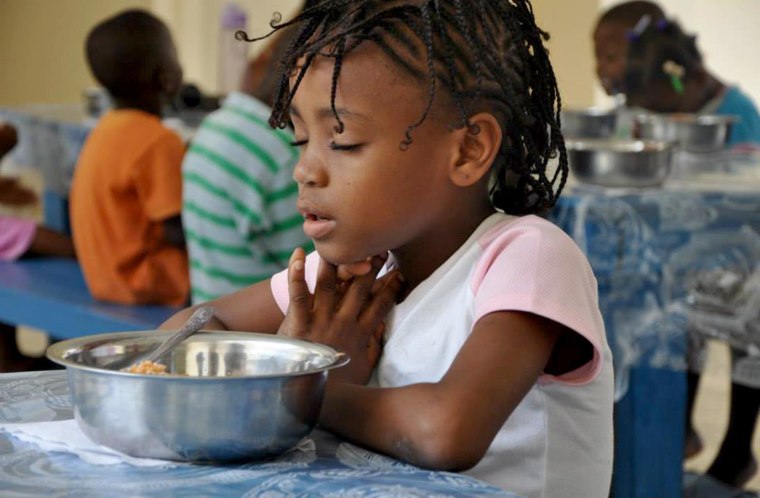 The oldest of three children, Brit was a strong, independent and happy young woman who yearned for a life-changing experience in Haiti. She always rooted for the underdog.
"Brit saw the beauty of people in Haiti and that's what she fell in love with, especially the children. She was where she was supposed to be," said Cherylann.
Two days after the devastating quake, Lynn University officials notified Brit's family that their daughter and her fellow students were being evacuated to Florida. Relieved, Brit's family boarded a flight to greet her. And yet it didn't feel right.
"But something wasn't adding up. If you knew Brit, you knew she would've called," said Len.
When they arrived in Boca Raton, Florida, there was no celebration at Lynn University. Brit wasn't there. There was miscommunication and the university had been misinformed.
"In 48 hours we lost our daughter twice. It's every parent's worst nightmare to lose a child -- but to lose her twice in 48 hours is just unfathomable," said Len.
Ten days later Len Gengel went on a discovery mission to Haiti to find his daughter's body, with the assistance of the State Department. Once again, Len returned to Massachusetts without his daughter.
It would take 33 days for Brit's body to finally be found under the rubble of the Hotel Montana.
"We wanted our daughter home," said Len. " We saw so many bodies being buried in mass graves."
The last photo taken of Brit took was a picture of her smiling, surrounded by children.
Motivated to keep their daughter's memory alive, despite their grief, the Gengels decided to bring her dream to life and build an orphanage in Haiti they called "Be Like Brit."
"You fly in and you see beautiful mountains and this island. But you get on the ground and poverty is everywhere," said Len. "The basic needs for a human are not being met."
After the quake, more than 4,000 Haitian children became instant orphans. Identifying the 66 children that would live there was difficult. "We wanted children ages three to eight and we wanted siblings to stay together," explained Cherylann.
70 percent of the children at "Be Like Brit" have parents that were killed in the earthquake and 30 percent come from dire situations like severe starvation or abuse.
"They are our children. We are raising the next generation of leaders for Haiti," said Len.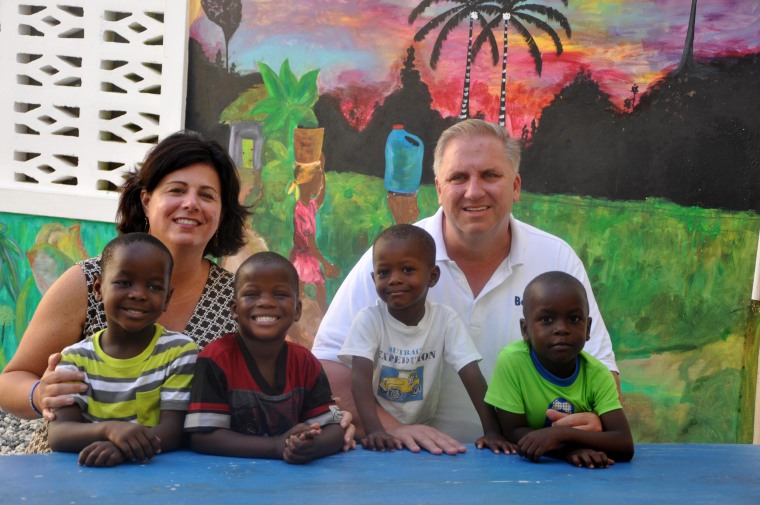 These children aren't up for adoption. The Gengels, known to the children as 'Mumi Len' and 'Papi Len', are the legal parents of all 66 boys and girls. They take responsibility to ensure the children have a strong faith, an education and the desire to give back to their country.
"Be Like Brit" is laden with symbolism. A view from above reveals that the grounds are shaped to form the letter 'B'. The faith-based orphanage houses 33 boys and 33 girls, a tribute to the number of days Brit's body was missing.
Six missionary rooms are named for the six people who perished with their daughter. The 19,000 square foot, solar paneled, earthquake proof structure represents Brit's 19 years of life. It sits on top of a mountain in Grand Goave, the place Brit was supposed to visit the day after the quake.
"This is their home. 'Be Like Brit' is not an institution, we aren't kicking them out when they are 18," said Cherylann. "We are raising them to fix their country."
In five years, the non-profit operation has grown. 78 Haitian staffers run the orphanage along with two Americans. Missionaries, also known as "Britsonarys," volunteer time in Haiti and at their Worcester, Massachusetts headquarters.
"I thought I was going to Haiti to help Haiti but Haiti allowed me to grieve," said Len.
Len, now retired, lives in Haiti about two weeks out of each month while Cherylann manages the orphanage's operation center.
The Gengels now take comfort that their daughter did not die in vain.
"We just wanted to finish her journey," said Cherylann.