FLINT, Michigan — Normal life has been interrupted in Flint.
School, health and community leaders say they are worried and often afraid, but they are using experience and expertise to survive the man-made disaster while bracing for the next wave of the water crisis in the already economically-pressed city.
Having enough clean water for students was top of mind for Bilal Tawwab when he came onboard as the Flint Community Schools superintendent, and he was firm that none of the district's 5,500 students would drink city water or consume food cooked or cleaned in it despite a green light from city and state officials that it was safe to drink.
"Considering we were financially strapped, that was my greatest concern: How will we meet the demand for water for 5,500 kids? People donated money and water. We were getting pallets and pallets of water delivered. I have so much water in our warehouse now; we have more water than Sam's Club."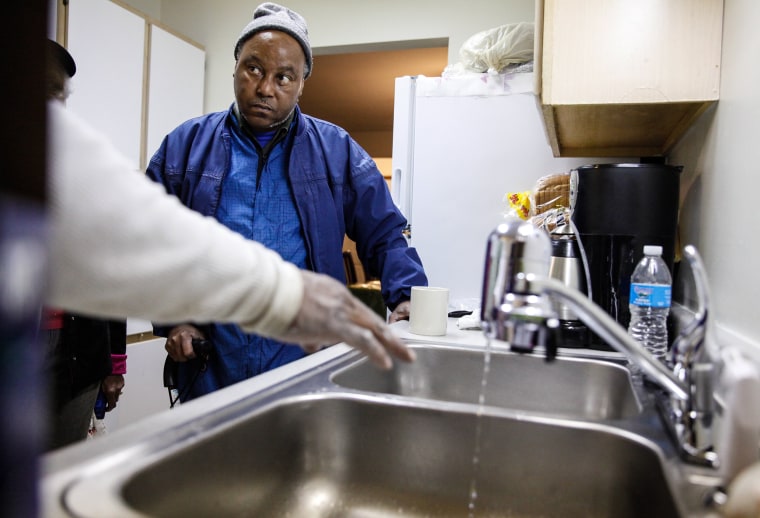 Access to clean water is just one aspect of the fallout of Flint's water disaster, which precipitated two years ago when Michigan Governor Rick Snyder's administration changed the city's water supply from the Detroit water system to the Flint River. The move resulted in a dangerous increase of lead in the water. A lead level of five parts per billion is reason for concern; Flint's water tested at more than five times that amount. Yet, since April 2014 state officials insisted the water was safe for the city's nearly 100,000 mostly-black and poor residents to drink until October.
RELATED: Michigan Gov. Rick Snyder Hires Spin Doctors for Flint Health Crisis
By then, despite reports of yellow and brown, bad-tasting, smelly water coming from faucets, rashes, and unexplained illnesses resulting from residents drinking the water, some children already were exposed to lead. Tests showed the number of children with lead poisoning went from about five percent to nearly 16 percent--doubling and tripling--and correlating with areas in Flint where water was testing highest for lead. The heavy metal is dangerous for everyone, but lead poisoning in children can affect developing brains, causing a range of health issues from decreased IQ to cognitive and behavioral problems.
Schools modified lunch menus with nutrition-rich meals loaded with calcium, iron, and Vitamin C, which mitigates effects of lead exposure, and only serve fruits that need to be peeled such as bananas and oranges. Schools also host lead awareness nights to test children for lead exposure and to educate parents on food preparation and behaviors their lead-exposed children may display.
Now, like everyone else, Tawwab waits to see what will happen next because no one is sure how many Flint children have tested positive for lead poisoning.
"There are thousands of children in Flint, and they won't all be tested and they all are at risk." -Dr. Aron Sousa, Interim Dean, Michigan State University College of Human Medicine
"For me, the issue is centered on the long term," Tawwab said. "If you haven't consumed the water in 30 days, the lead can be out of your system. I don't want to give people false hope because at tender ages, you potentially can still deal with the impact of consumption. That is why we want to focus more on educating families on diet and the things they can control to mitigate any impact."
Dr. Aron Sousa, Interim Dean of the Michigan State University College of Human Medicine who for decades has practiced internal medicine, has similar concerns. He leads a team through the Michigan State University-Hurley Pediatric Public Health Initiative, more than 20 expert working to allay results of lead exposure in Flint ranging from water testing, environmental studies to securing public health infrastructure and nutrition education.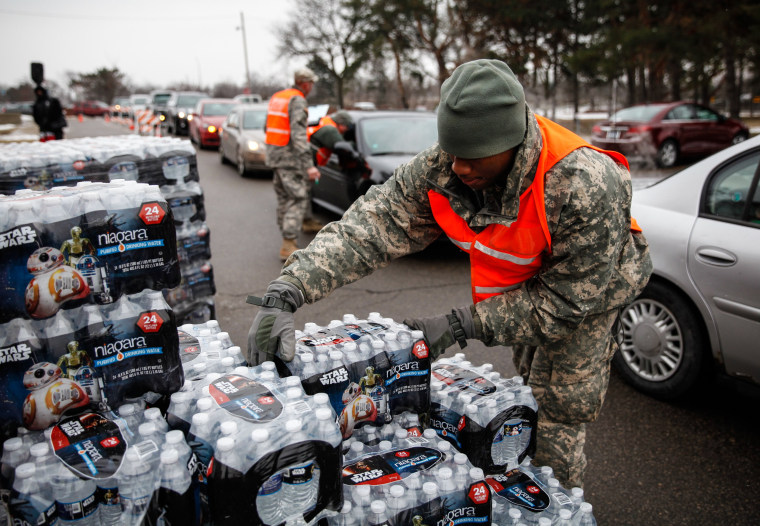 "Every physician thinks and worries about a public health disaster," he said. "This water crisis is difficult for physicians, patients and their families. There are thousands of children in Flint, and they won't all be tested and they all are at risk."
That's what worries Lessie Lee, a husband and father of two children, who said he's nearly beside himself with worry.
"Instead of delivering all this water, if they really care about us, they would do something about it. They would fix it. They haven't."
"My anxiety and my depression always are very high," he says. "When you start looking at the statistics and the effects this can have on your children, it's very scary."
His wife, Latrice Lee, and children Andre Bard, 10, and Alicia Bard, 8, use bottled water for drinking, brushing teeth, cooking, drinking, and for their three dogs. They are terrified about what's going to happen because they bathe in the water.
"I'm always worried about my children," he said. "They are still in the prime of their life and their brain is absorbing. If this interrupts that process, that's something out of my control. I'm worried about my wife; I'm worried about myself. It keeps me in a high depression state."
He works as shift manager at Carriage Town Ministries, Flint's largest homeless shelter, where water fountains have been shut off. Bottles of water are doled out with meals and medication, and as needed.
People can't help but feel afraid—and angry.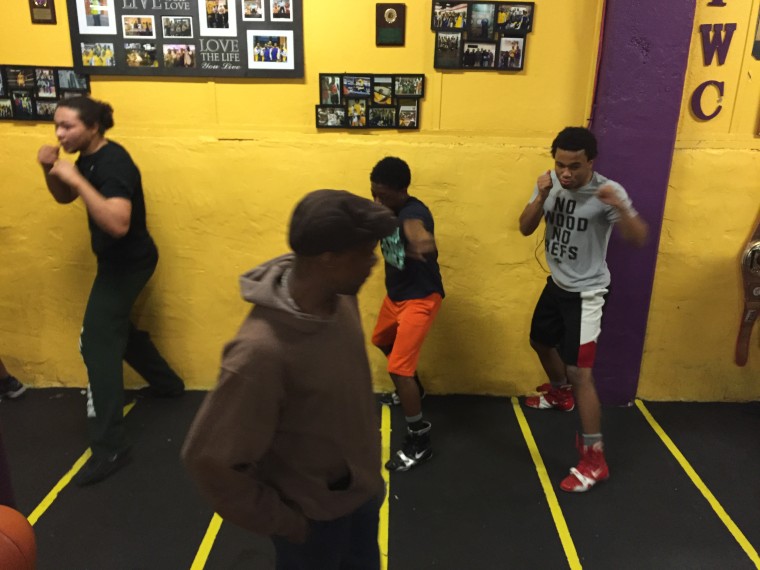 Haniyah Hervey, 12, has an idea about it all: "Instead of delivering all this water, if they really care about us, they would do something about it. They would fix it. They haven't. So they don't really care, but they've got strangers knocking on your door, waking you up early in the morning to bring you bottled water."
Although it's no longer available for the public, bottled water is stacked high for the young people at the Berston Field House, a recreation center abuzz with dancing, basketball hooping, and boxing in a sweaty basement gym that produces national champions. Although he suffers from a rash on his skin from the water, boxing coach Paul LeSears announces he is unafraid.
"I don't even think about it right now," he said between jabs and drills. "As much as black people have been through in the last 500 years, I'm not scared of no water. We are going to be all right."