When Leanne Stella moved to Harlem in 2011 she fell in love with it. The Upper Manhattan neighborhood swelled with homes, restaurants, cultural institutions, storefronts, churches and schools that fit together like a well mismatched set of dinnerware.
Despite Harlem's rich and varied offerings Stella felt something was missing. "I started looking for the art galleries, theatres, music and felt it was a little bit hidden, a little bit underground. You really had to dig for it," said Stella.
There was absolutely nothing hidden about last night's opening of FLUX Art Fair, Harlem's first contemporary art fair, organized by Stella's company Art in FLUX.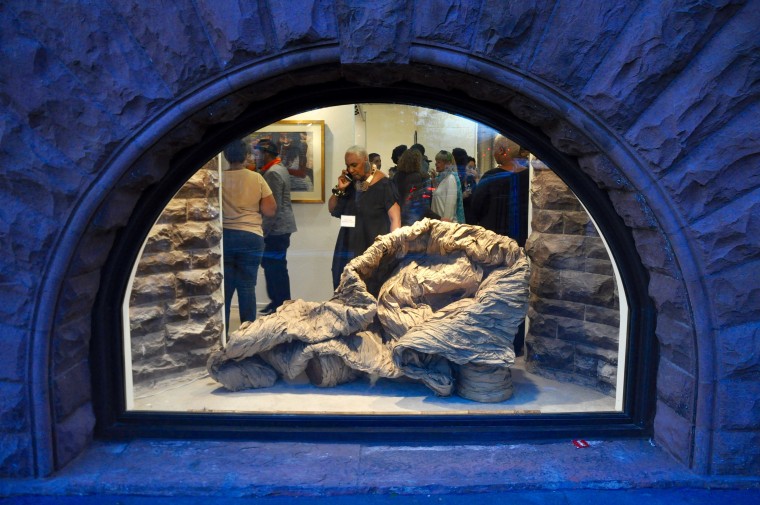 Timed to coincide with the famed Frieze Art Fair and the Harlem EatUp! food festival FLUX brings together art enthusiasts, patrons, gallery owners, artists and others in the recently renovated Corn Exchange building wedged between the 125th street strain station and a Wendys.
Recognizable faces such as Tamara Tunie of Law & Order: SVU, Hisham Tawfiq of the Blacklist and Vondie Curtis-Hall of Daredevil were in attendance. Curtis Archer, the president of the Harlem Economic Development Corporation, and Linda Walton, the Harlem Arts Alliance Director, also showed their support.
The fair marks a culmination of Stella's efforts over the last three years to make the arts more accessible in Harlem; efforts for which she won the WCA (Women's Caucus for Art) Art and Activism award in 2013.
The fair features nearly 60 local and international artists ranging in age, experience level, gender, ethnicity and background. Almost 39 percent are female artists, 30 percent are African American, 19 percent are Caucasian, 14 percent are Latino/Hispanic, 9 percent are Asian, and 7 percent are African.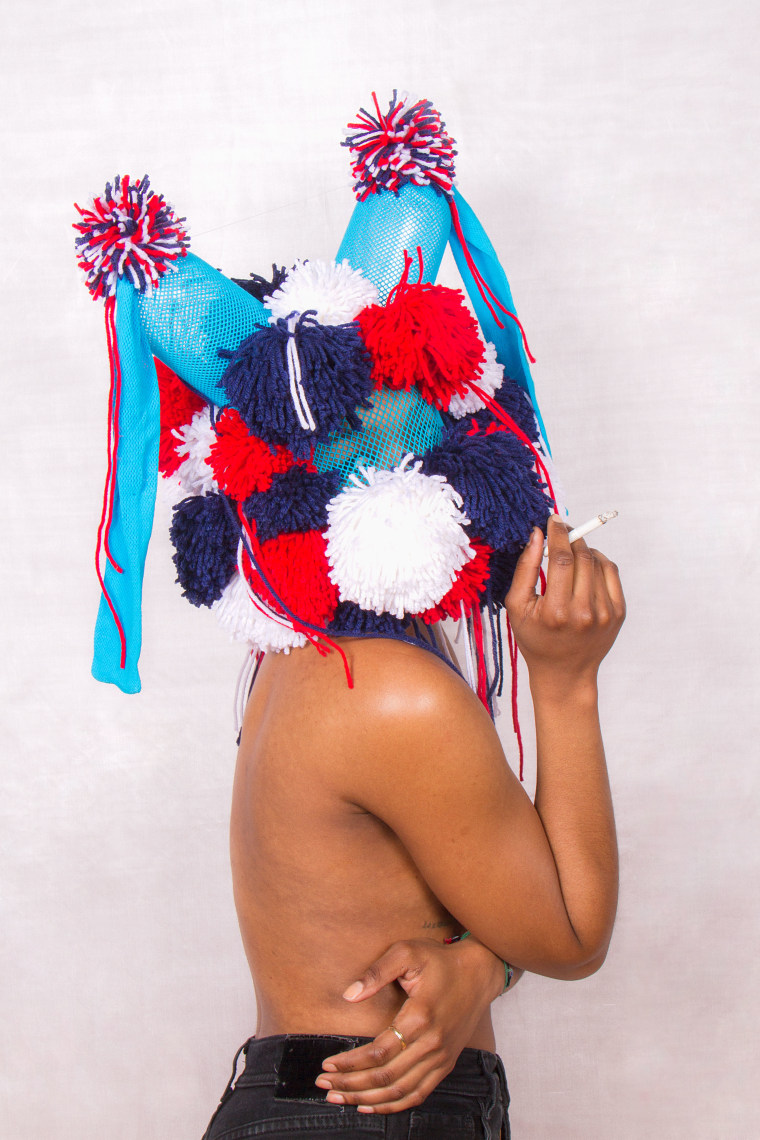 Despite the broad scope of the artists, Stella recognizes the emphasis on black culture that comes with the fair's location. "I felt it was really important to be a fair that was inclusive and diverse," said Stella. "Artists of color are highly underrepresented in art fairs globally. But then I also notice sometimes that a Black Art Fair will be produced and I feel it separates the artists out of context instead of including them."
With the curatorial theme of "The 21st Century Artist is a Nomad" FLUX brings together artists from South Africa, Japan, Peru, Morocco, Jamaica, Senegal, Cuba, Paris, Colombia, Iran, India, the United States and beyond. A cultural jumble that speaks to the streets it occupies.
"Most artists are speaking about social and political issues," says Stella. "We created a fair where they're free to be who they want to be and that can come from either perspective of wanting to speak on a particular issue that may represent their blackness or to present art that might come from a different perspective even though they are black."
Stella acknowledges that art can be a safe space to explore and prompt conversations around cultural and political issues but sometimes "it's more about the art."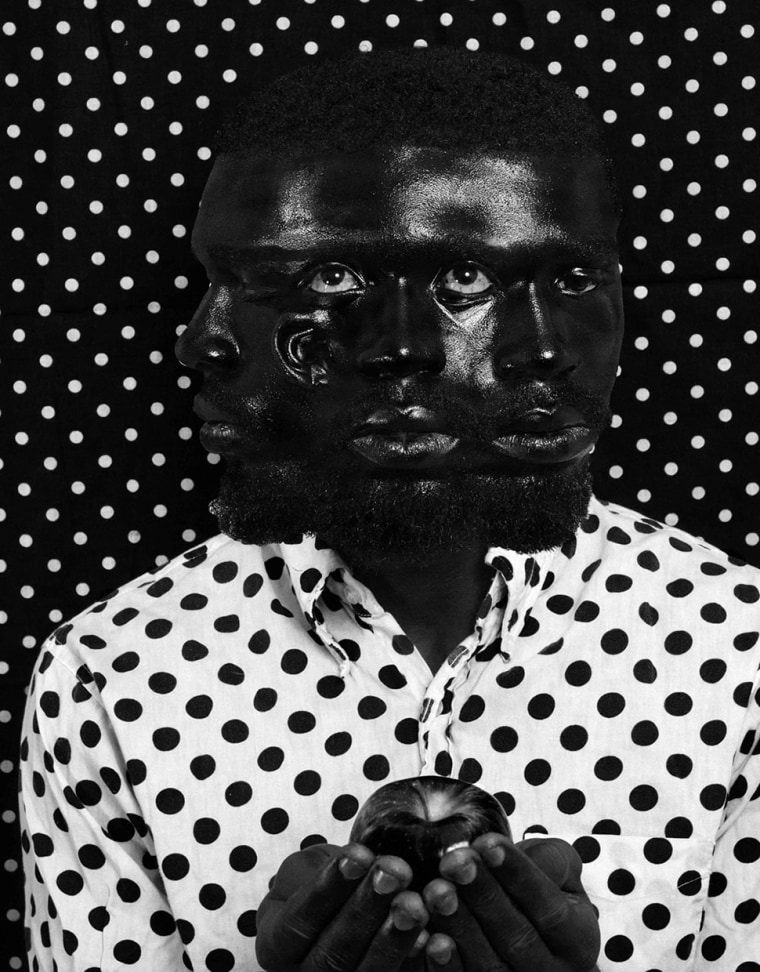 This sentiment was palpable last night as fair attendees and artists came together to appreciate just that; art and Harlem.
"Harlem, you hardly meet an artist that doesn't feel inspired by Harlem," said Stella. "Everyone you talk to there's this excitement about it and what it brings out in their artistic practice whether it is all the social aspects of Harlem or the music of Harlem or the history of Harlem or the architecture of Harlem."
Neighbors walking by last night's opening peaked through the open doors and took postcards being handed out with information about the multinational fair.
As a woman and her daughter passed the building she turned to the 5 year-old. "You're Puerto Rican and black," she said to her daughter. "You should be proud of that. That's who you are."
The girl beamed and accepted one of the colorful cards. Perhaps they'll be back.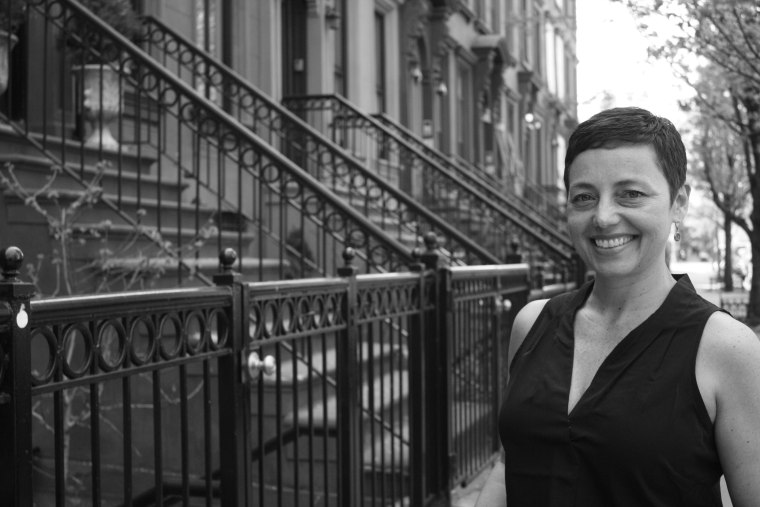 [The FLUX Art Fair runs through Sunday May 17th. To find out more or purchase tickets visit http://fluxfair.nyc/]