Casey Grant is a "fly girl" in every sense of the word.
She's beautiful, brown, bodacious and she spent 35 years jet-setting across the globe as a flight attendant for Delta Air Lines.
In her heyday, she says flying the friendly skies was glamorous and exclusive and little girls dreamt of being "stewardesses," models and movie stars all the same (and all of the guys wanted to date them).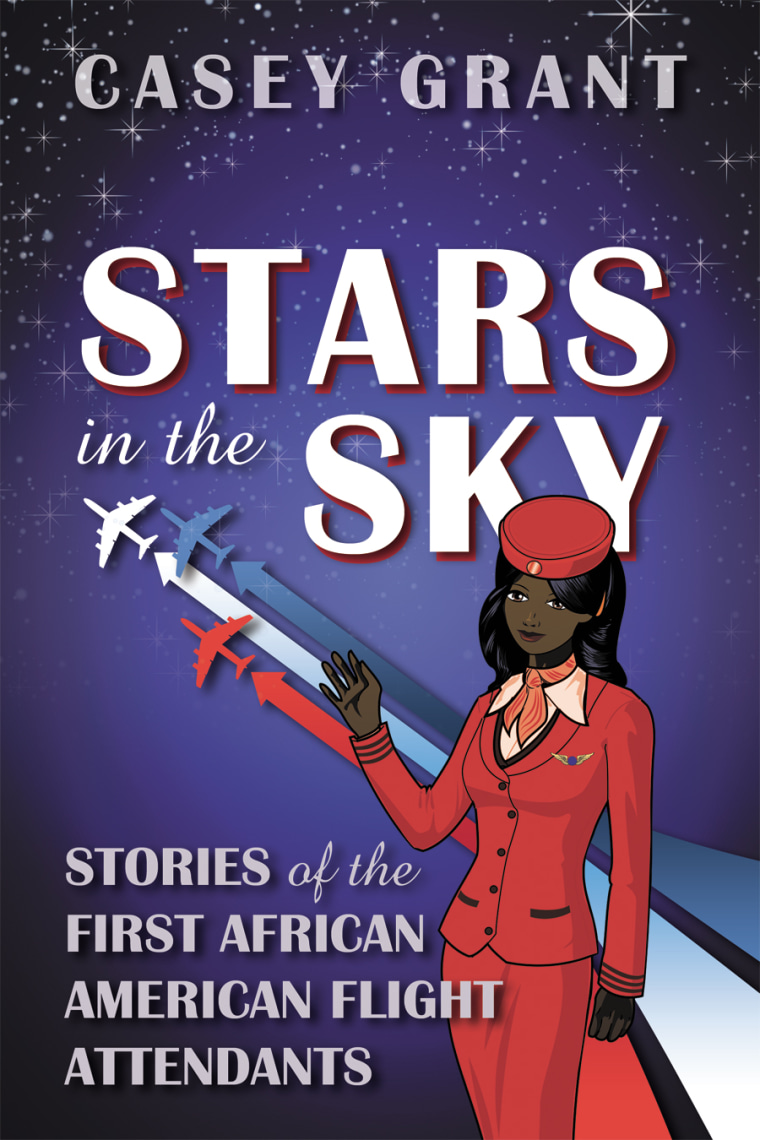 Ms. Grant, 66, enjoyed an illustrious career that allowed her to rub elbows with the elite and travel the world when few others could. However, she says, the lesser-known reality is that many times she and other flight attendants of color were also forced to hold their heads up high as they faced down racial prejudice and discrimination both on the ground and in-flight.
She's been retired since 2005 and now lives in Chicago. When she's not using her lifelong flying privileges to hop a plane to Rome to eat at her favorite restaurant, Grant keeps busy promoting her book, "Stars In The Sky," now available on Amazon.com.
In honor of Women's History Month Grant spoke to NBCBLK contributor Chandra Thomas Whitfield about why she chose to write this very personal and historic account of these women (and men) who lived as, well, stars in the sky.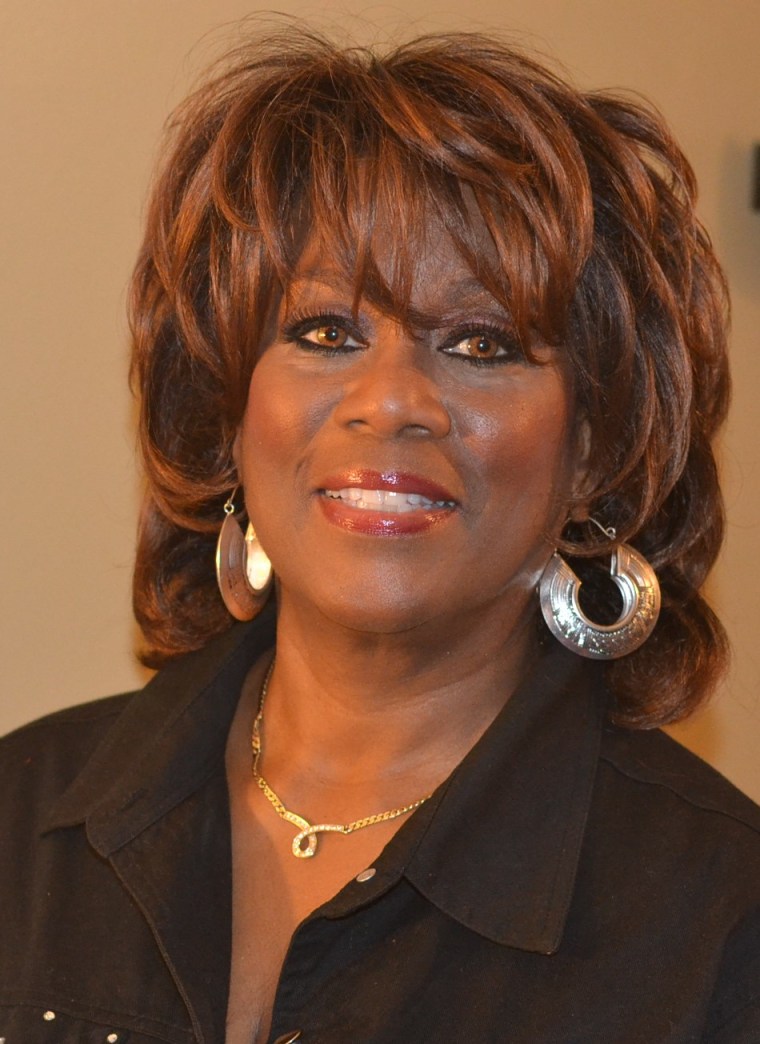 NBCBLK: What do you cover in the book and what inspired you to write it?
It's the history of African American flight attendants and other African Americans in the aviation industry – men and women – and the trials and tribulations they faced. Most people know the stories of TWA (Trans World Airlines) and Pan Am, but they don't know much about the history of the first black flight attendants.
I tell their personal stories and some of my own; I talk about a plane that was hijacked and, more importantly, the well-orchestrated evacuation that followed it. I talk about the murders of two of my [flight attendant] co-workers – one that was not solved for more than 20 years – and the time an irate passenger attacked me during an international flight; some pretty thrilling stuff.
RELATED: World's First Black Flight Attendant Honored
Many of the stories, even my parents didn't know about. Delta didn't even know some of what I, and others, experienced on the job. The best part is that we (black flight attendants) stuck together through it all. We vented with each other, we shared information and we helped each other.
NBCBLK: What type of information did you all share?
I began my career with Delta in 1971 and racism was still very common. Many people don't realize that we endured overtly, racist treatment even well into the 1980s. For example, I tell the story of this pilot that used to have this rule, 'no niggers, no night riders (blacks) and no gays in the cockpit.'
That was a problem because that was part of our job to serve the pilots and make sure they had water and food and such. Once he said it, he might as well have said it to the rest of us too. We alerted all the others should they have to fly with him. The white flight attendants would have to [serve him], because he made it clear that we were forbidden to step foot in the cockpit.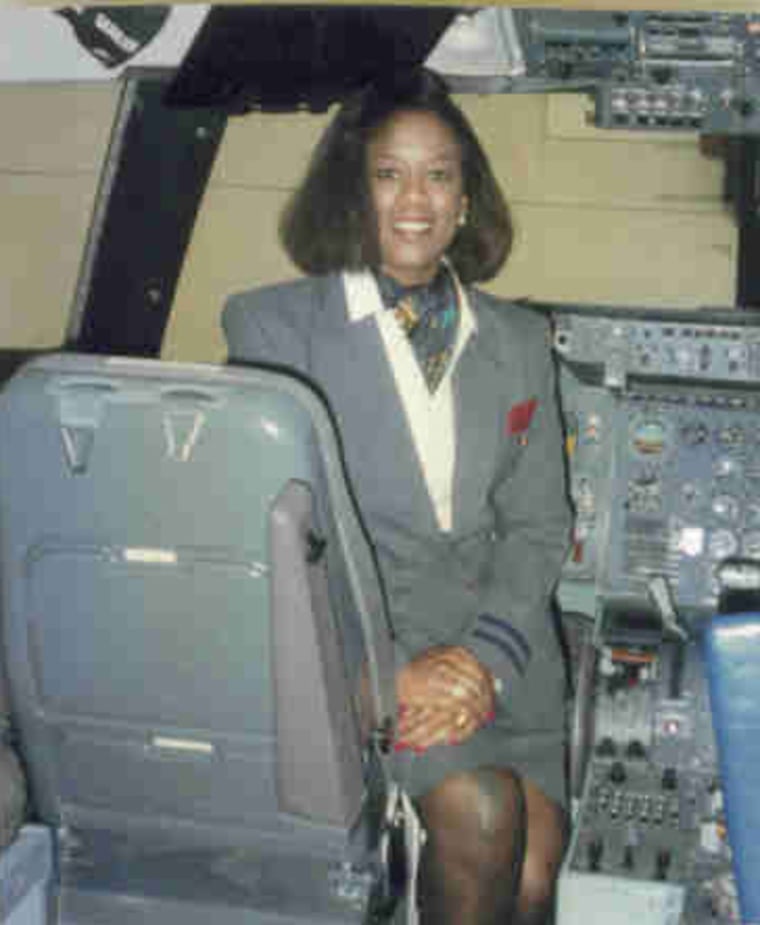 NBCBLK: What types of challenges did you face with the passengers?
Let me say this, most of the flight attendants we worked with were nice and Delta was always very supportive of us, but many times it was a different story with the passengers. Sometimes we would walk up to them and ask if they wanted a drink and they wouldn't even look at us; they would actually turn their head the other way.
We knew what that meant, so we'd just move on. Then a white flight attendant would walk up to that same passenger later and they would say that they didn't want the black flight attendants to serve them.
If you roomed with a white flight attendant she would always take her shower first; if she didn't take one first, she didn't take a shower at all.
In the book I tell the story of Patricia Grace Murphy, the first black flight attendant hired by Delta. One time a passenger, a white man, asked her, did she, 'know her place?' She didn't understand what he meant until she saw how red [faced] and embarrassed his wife was, then she knew what he meant. She looked at him and said, 'yes, my place is right here.'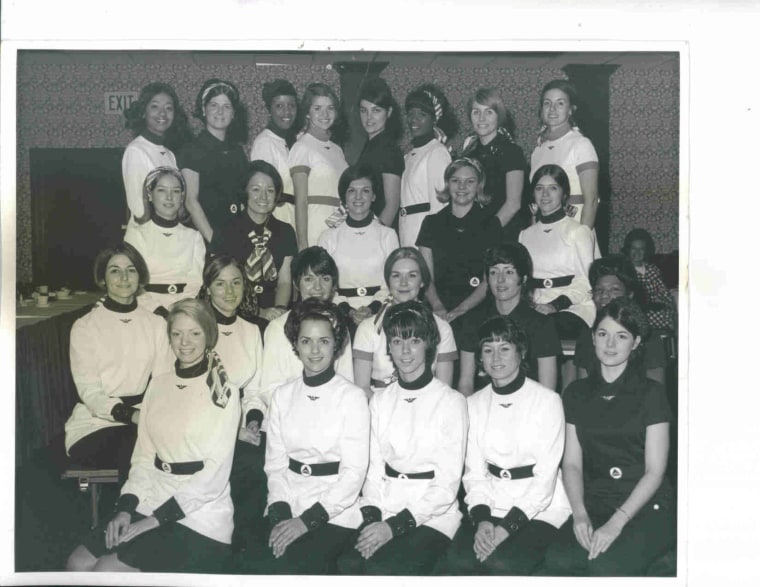 NBCBLK: The book is mostly about female flight attendants because that's most common, but you also write about men too, right?
Yes. Last month, in celebration of Black History Month, Delta honored Eugene Harmond. He was a trailblazer in the industry as the first black male flight attendant – or steward as it was called at that time – for Delta. I share some of his stories too. For example, it is Delta's policy that everyone have a prepaid room at their layover hotel.
One time in New York City, the crew was checking in and when it was his turn to sign in, the clerk informed him that there weren't any more rooms. Eugene rode around in a cab for several hours trying to find a place to stay. After being refused by all the hotels, he returned to the original hotel. By then it was time for morning pickup so he never got to sleep that night. It turns out that Delta had paid for a room for him and one was available, but the desk clerk had just refused to give it to him. No matter the situation, we always handled it with professionalism. Nobody was going to deny us the job, so we dealt with it.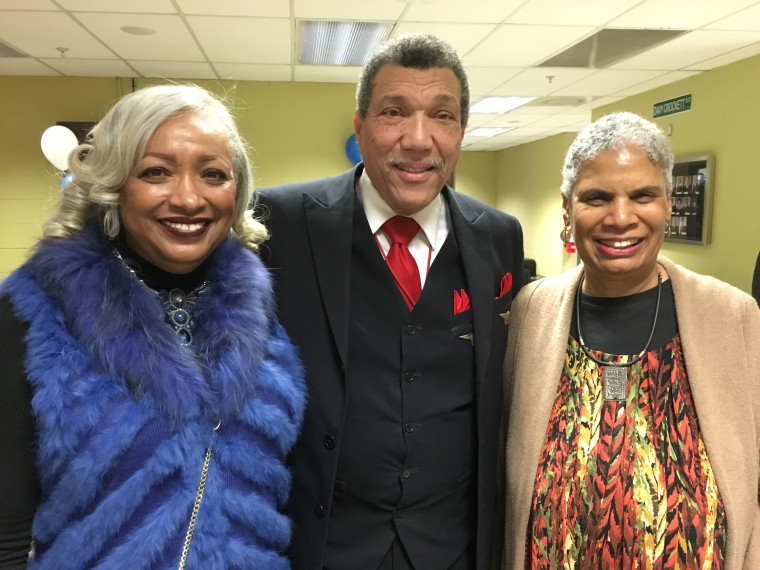 NBCBLK: You mentioned that most of the flight attendants were nice, what about the ones who weren't?
Sometimes the discrimination was subtle and sometimes it was overt. For example, in the early years [flight attendants] shared [hotel] rooms. If you roomed with a white flight attendant she would always take her shower first; if she didn't take one first, she didn't take a shower at all.
After this happened to several of us, we came to the conclusion that they didn't want to take a shower after a black person. Or, at times, they would choose to room with others instead of sharing a room with you. They'd say, 'Mary Ann and I are such good friends and we have so much catching up to do. I'm just going to stay with her.' This was a common story that we would hear and once again we knew it was their excuse not to share a room with a black stewardess. We didn't care, because that just meant we'd get a whole room to ourselves. [laughs]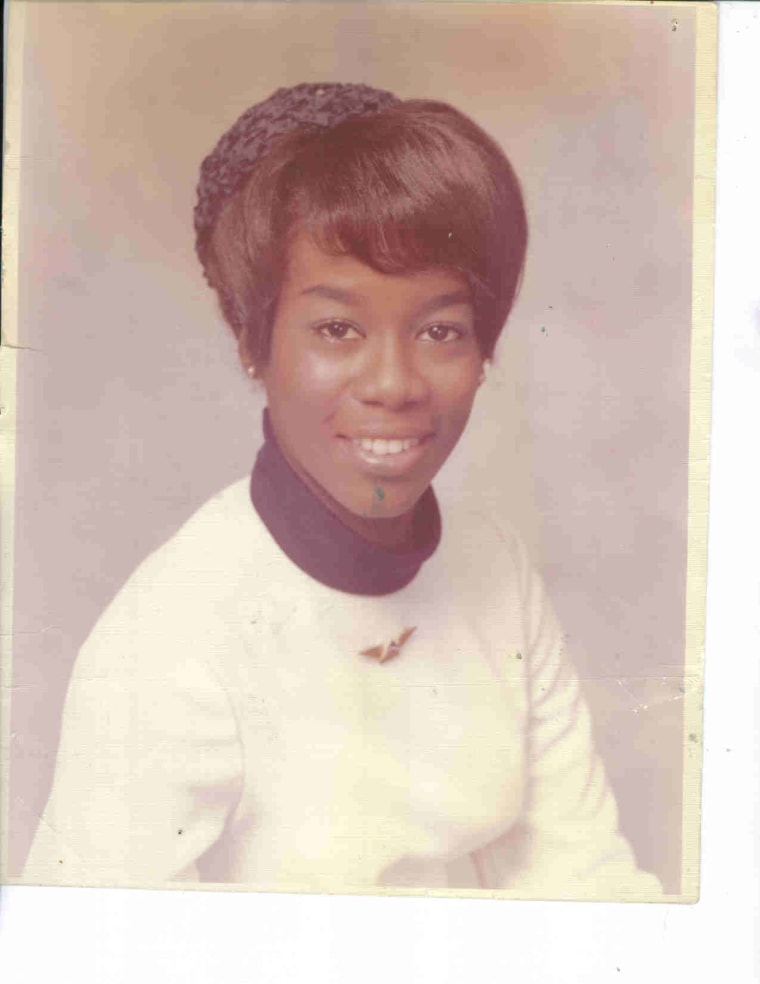 NBCBLK: You stayed in the industry for just over three decades, so clearly there were some positives. What did you love most about the job?
There were plenty of benefits and perks to being a flight attendant, especially in the early days. It was glamorous and you could hop on a plane and fly all over the world for free. That's why I named the book 'Stars In The Sky,' because in many ways we were viewed as being on the same level as models and movie stars.
Back then being beautiful, poised and a certain weight was a requirement for the job. In Las Vegas many times if you walked in and said you were a flight attendant you would get front row seats to the shows and didn't have to pay anything. Everybody wanted you at their parties too, because they knew you were going to be polished, attractive and intelligent because the airlines required that you have had some college or nursing school [experience] to get hired.
We also got to meet a lot of celebrities. I've had the opportunity to meet three U.S. presidents: Carter, Clinton and the last being Obama. I met a lot of professional sports figures like Magic Johnson and Michael Jordan. I also had the opportunity to meet Martin Luther King Sr., Coretta [Scott] King, Duke Ellington, Maya Angelou, Little Richard, Smokey Robinson, Jerry West, Dale Evans, Jimmy Stewart, James Arness and Amanda Blake. It was exciting and fun.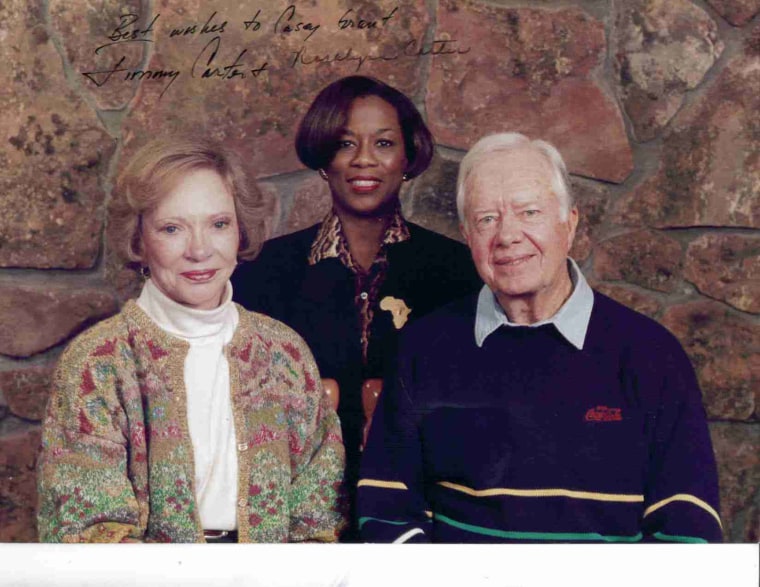 NBCBLK: You launched a crowdfunding campaign to help cover publishing costs for the book. Why was writing it so important to you?
Being retired and living on a fixed income I knew it would be tough for me to pay for it on my own, but I didn't want that to stop me. I created a Kickstarter campaign and raised a little over $5,000 because a lot of people believed in me and what I was trying to do.
The story of black people in the aviation industry is mostly untold. Some people don't even know that Mae Jemison was the first [African American woman in space], or that the first black-owned airport [in the U.S.], was Robbins Airport in Robbins, Ill. and it was [opened] in 1931 because the black pilots couldn't put their planes in the same hangar [as the white pilots].
Bessie Coleman was the first black woman pilot, but she had to go to France to learn how to fly because no one would teach her here. These people had to be determined and stay focused to realize their dream; they had to have a strong constitution. That's why I'm so passionate about this book; they've been slighted and we owe it to them to tell their stories. I want this book to change that.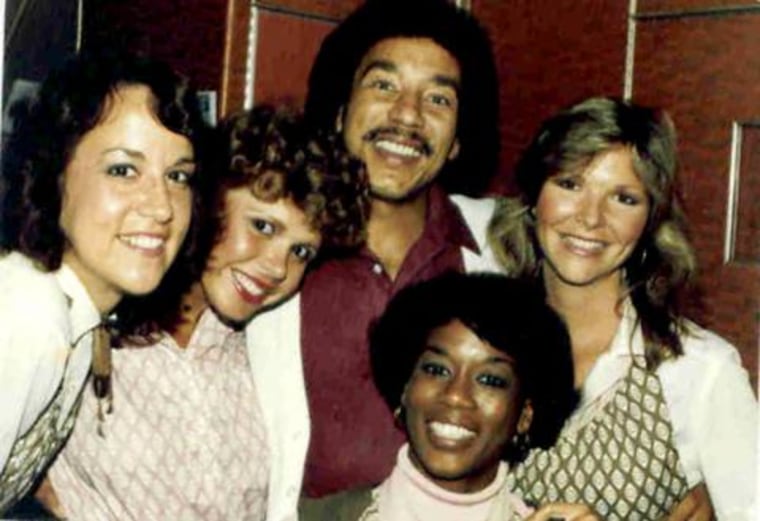 ---
Flight Attendant HERstory
---
· "Stars In The Sky" is now available in all of the public school libraries in Albany, Georgia and author Grant is working to get them into Chicago Public Schools libraries.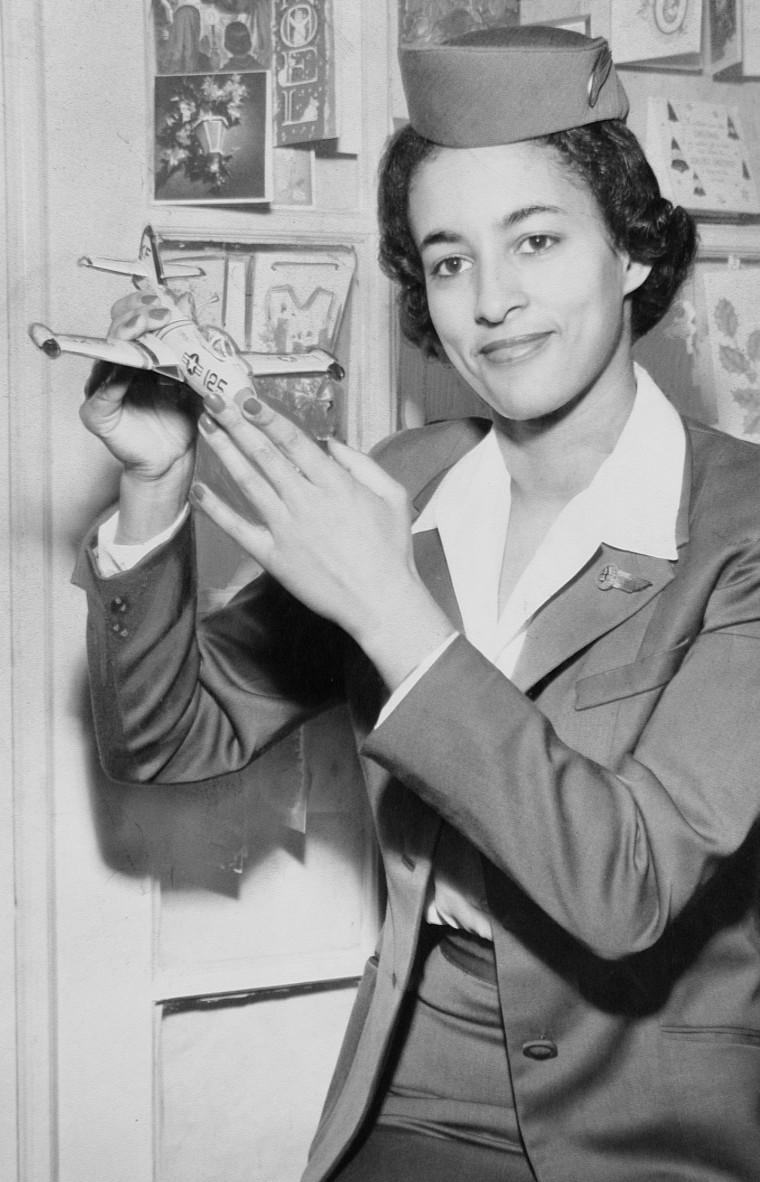 · Grant has hosted several book signings, including at the DuSable Museum of African American History in Chicago, International Women's Air & Space Museum in Cleveland, the Delta Flight Museum in Atlanta and one for the Organization of Black Aerospace Professional (OBAP) organization in Washington D.C.
· Ruth Carol Taylor became the first African American airline flight attendant in the United States when she joined Mohawk Airlines in 1958. She only flew for a few months though, because she got married which, along with pregnancy, was against a longstanding airline industry policy for airlines stewardesses.
· Delta's first flight was in 1940, but the company didn't hire its first African American stewardess, Patricia Murphy, until 1966.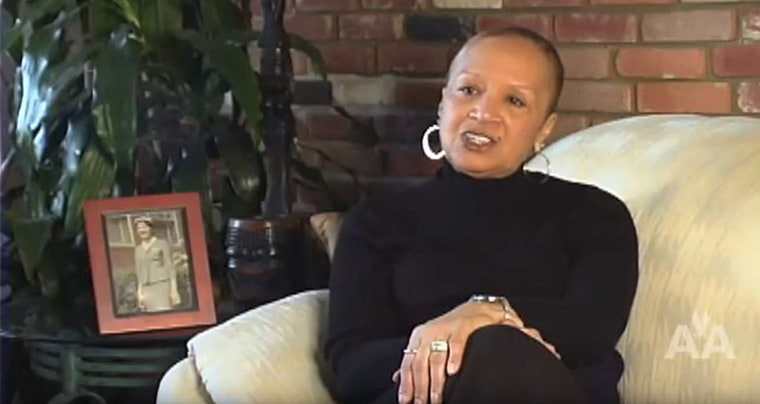 · Patricia Banks Edmiston was the first black woman to sue the commercial flight industry for discrimination. With the support of famed U.S. Representative Adam Clayton Powell, she filed suit in 1956 after Capital Airlines told her that "negroes" would not be hired as flight attendants. She won her case in 1960 and was eventually hired by Capital (later United) Airlines, which is widely believed to have led to other regional airlines hiring black women.