Prior to his rise as the GOP's front-runner, Donald Trump headlined NBC's business reality show, "The Apprentice." Now six former contestants from the program have joined forces to denounce the candidate just days before the New York state primary on April 19.
In response to the candidate's divisive rhetoric, "The Apprentice" alumni - Randal Pinkett, Kwame Jackson, Tara Dowdell, Marshawn Evans Daniels, Kevin Allen, and James Sun - teamed up in hopes of "firing" Trump from the campaign trail.
"We stand united as former candidates on 'The Apprentice,' not to denounce Donald Trump, the man, but to denounce Donald Trump, the presidential candidate's message," opened season four winner Pinkett, who reached out to the other former contestants to organize a press conference in New York on Friday morning.
RELATED: The Cross-Color Coalition Fighting to Stop Donald Trump
Trump's rhetoric plays to "the lowest common denominator of fear, racism and divisiveness in our populace," said Jackson, the season one runner-up who has criticized the candidate's campaign since its beginning.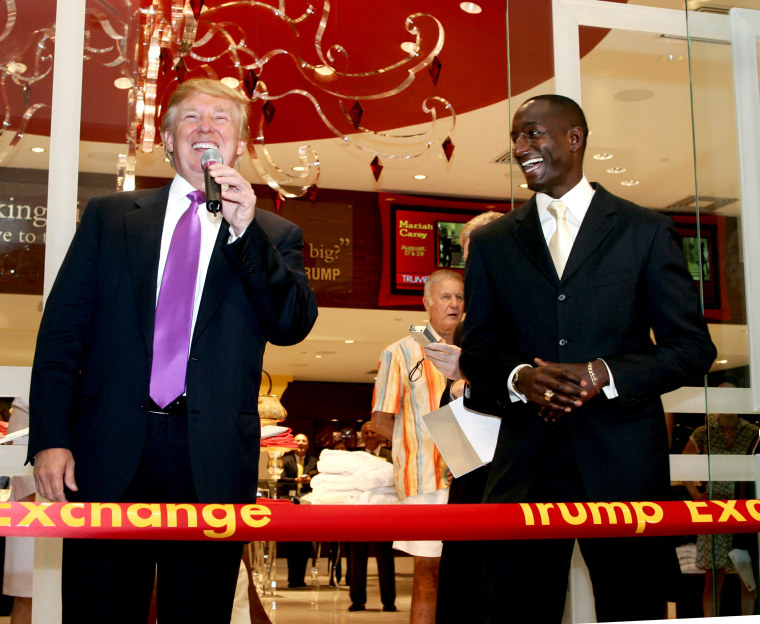 "Trump does not have the temperament to deal with the sensitivities and diplomacy required on the world stage with volatile regimes in Iran, North Korea, and the threat of ISIS," Jackson said. "You don't get in a fist for fist boxing match in 2016 with global politics."
Jackson said Trump's policy proposals, including building a wall along the southern border that Mexico will fund and implementing surveillance in all U.S. mosques, were "bombast."
Pinkett and Jackson were joined by Dowdell and Daniels, who participated via Skype. Though scheduled to appear, Allen and Su were unable to attend.
RELATED: Entrepreneurship, Wealth Gap Among Issues Leading to Black Voters to Trump
Dowdell said it was her responsibility to speak out as a former "Apprentice" participant, in part because she believed the show was what paved Trump's way for success.
"When you listen to some of his supporters, many of them will say they were huge fans of his from "The Apprentice" – that is one of the reasons they cite why he is qualified to run as president of the United States of America," said Dowdell. "I disagree with that, I don't think that running a reality show is certainly the qualification for running for president."
Dowdell, who called the candidate a "brilliant marketer" who understands what "triggers emotion in people," also felt compelled to serve as a counterweight in the wake of endorsements from other former contestants, which she feels serves as a validation of his opinions.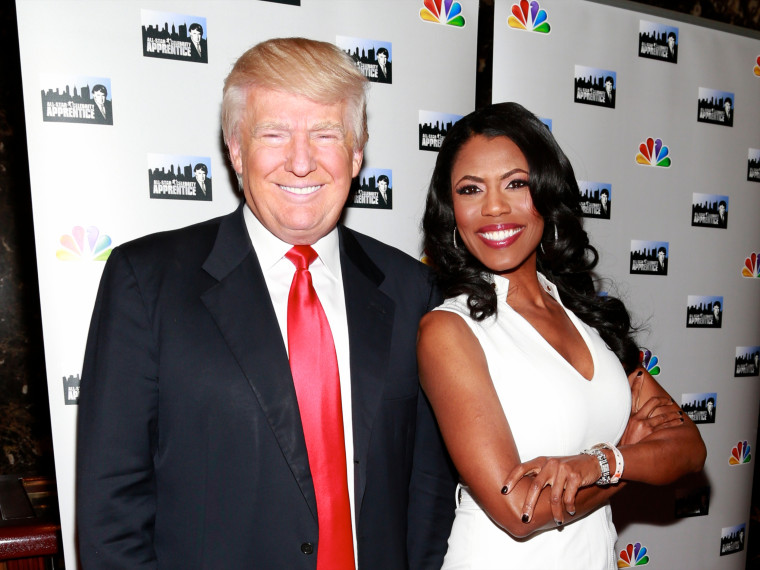 One such endorsement comes from season one contestant Omorosa Manigault, who frequently voices her support on Twitter and defends the candidate on television.
Trump issued a statement about the press conference, calling the former contestants "six failing wannabes," whose actions were efforts to regain relevance, according to a report from Fox News.
"How quickly they forget," Trump said in a statement. "They just want to get back into the limelight like they had when they were with Trump. Total dishonesty and disloyalty," he continued as he warned his former protégés, "They should be careful or I'll play hours of footage of them individually praising me."
Fans too of the show can recall a time when the Republican presidential candidate sang praises of the contestants, even referencing Pinkett as his defense after he was called racist for demanding to see President Barack Obama's birth certificate.
"Randal Pinkett won on 'The Apprentice' a little while ago, a couple years ago, and Randal's been outstanding in every way," he said in an interview on Fox and Friends in 2011. "So I mean, I am the least racist person."
Jackson disagrees. He insists Trump has demonstrated racist tendencies, and he said he's not afraid to call him out for it.
"You don't have to lynch someone, you don't have to burn a cross in someone's yard these days to be a racist," Jackson said. "There are very nuanced forms of being racist in 2016."