Former Obama senior adviser Valerie Jarrett is riding into a new role. On Monday, Lyft announced Jarrett will join the team as a member of the Board of Directors.
Excited about her new role, Jarrett said she's "thrilled to join the ride."
"I am a frequent Lyft passenger and have been inspired by the strong community John and Logan have created that is dedicated to enlightened corporate values," Jarrett said in a statement. "We share a belief that reliable, affordable transportation positively impacts social mobility, and improves the quality of life in densely populated communities."
Prior to being Obama's most trusted adviser, Jarrett is a former commissioner of planning and development for the city of Chicago and former chair of the Chicago Transit board. She joins the ranks of eight other board members, including Lyft co-founders Logan Green and John Zimmer and GM President Dan Ammann. Green praised Jarrett's experience in a statement and called her a "natural fit for our board."
"She will be a great partner for Lyft as we continue working alongside public transit agencies to provide upward mobility through transportation, reduce congestion, and ultimately reshape our cities." Green said. "We couldn't be more excited to welcome Valerie to the Lyft family."
Related: Obama Adviser Valerie Jarrett Reflects On Role in WH
Since leaving the White House, Jarrett has been working as senior adviser to media company ATTN:. She has also been working with families who have lost children to gun violence back in her hometown of Chicago and assisting with the development of the Obama Presidential Center.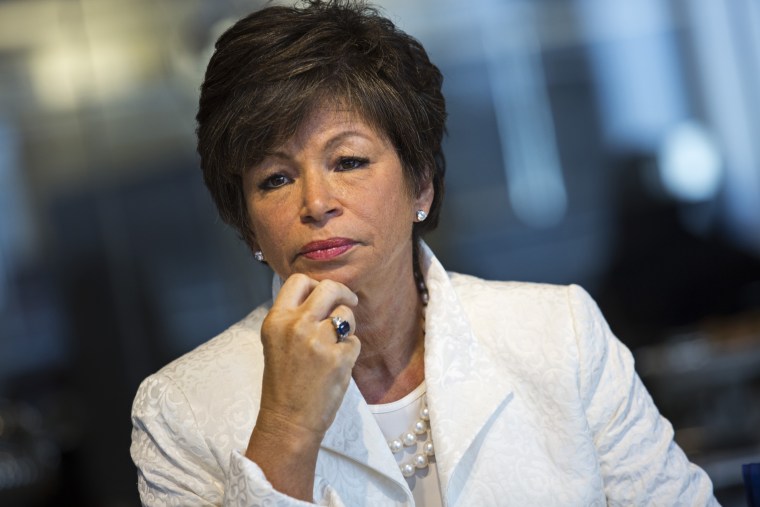 She joins the ranks of a number of other black women making moves in Silicon Valley. Women's March organizer Janaye Ingram is Director of National Partnerships for Airbnb. In June, former Apple marketing executive Bozoma Saint John was announced as Chief Brand Officer of Uber.