Hey, remember that artist Taja Sevelle?
She had that hit back in 1987 called, "Love is Contagious" on Prince's Imprint, Paisley Park Records.
The song spent 10 weeks on the Billboard Hot 100. But then, Sevelle seemingly disappeared from the music industry.
"I decided to put my music on the backburner," she told NBCBLK.
Now a year after the passing of her mentor and friend, Prince, Sevelle is doing what she enjoys more than anything else — giving back to others. And she continues to honor the memory of the artist who was alternative before alternative became mainstream.
Prince was not her only loss in the past year. When he died suddenly in April 2016, she had known him for close to 30 years.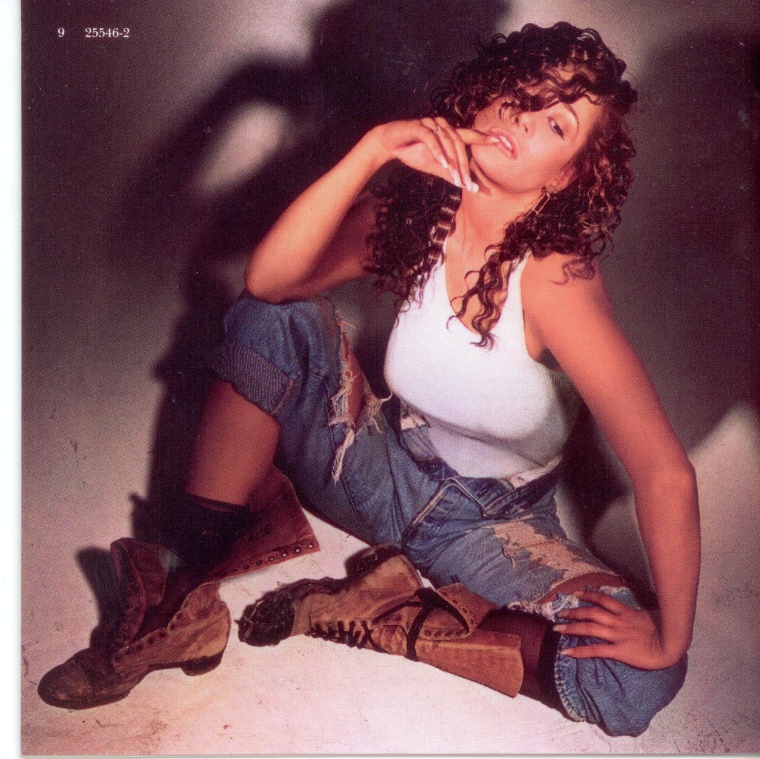 "Losing someone so close to you like that makes you feel as though you have lost part of yourself. Part of your soul is ripped out. Its like you're in a daze for weeks," she added.
After that, her mother-in-law passed and then her Godmother, someone she said had been like a mother to her.
"There are lots of thoughts about right now and the past year," she said. "With Prince it was so sudden. So that was shocking. It has not been easy to lose some real pillars of foundation for me; people who have been close to me, supportive, wise in many ways in my life and my career."
Related: Prince Fought Big Labels For Ownership, Artistic Control
She reminisced on the day she learned that Prince, born Prince Rogers Nelson, died after collapsing in an elevator at his Paisley Park compound. She was listening to some music on her iPod, when arbitrarily the music switched to Prince's '1999,' a track form his 1982 album of the same name.
"I was in such a great mood. A friend called and was like, 'Did you hear about Prince?' and then she told me, but I did not believe it," Sevelle said.
It took Nile Rodgers, the acclaimed record producer and musician who is also a good friend, to confirm the news for Sevelle. "He said, 'It's true baby, its true.'"
Heartbreaking is how she has described that moment and the time since. But, she chooses to look forward instead of backwards, remembering the lessons he left with her before his death — lessons of looking at the glass half full instead of half empty.
Sevelle backed away from the music industry because she felt called to a greater purpose — urban farming. What started out as a means of giving to others, morphed into a calling.
"What we do is plant food on unused land and we give it to hungry people. We want to be the first generation to eradicate hunger," she states in a video on her website.
She said that she loves to give, which is why she believes urban farming was put on her heart. But what led her to do it?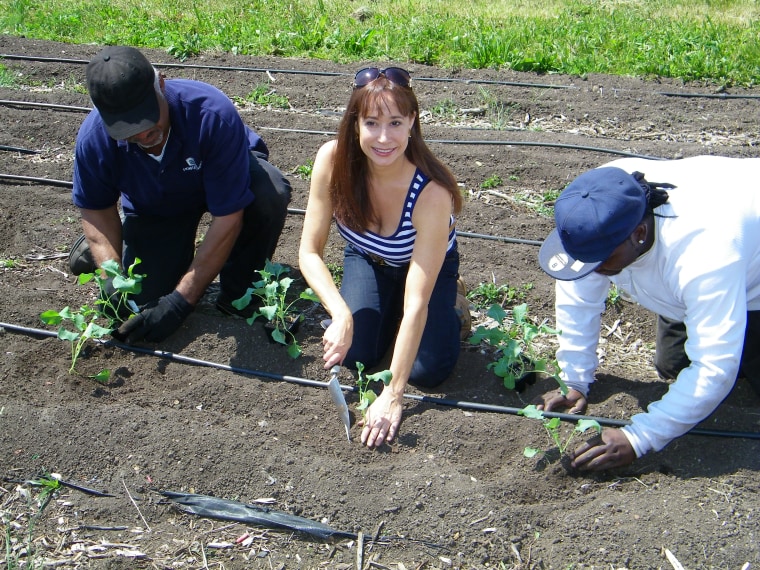 She was in Detroit, Michigan. She had recorded a CD for Sony Records and ended up buying a home right outside the metropolitan city in the early 2000s. The home, she said, was initially intended for occasional use whenever she was in the Midwest. But then, she started planting roots — literally and figuratively.
"It was a little place for me to get away to, but as I noticed the amount of unused land in the area, I ended up being there more frequently. I started to learn more and more about how many people were struggling in the area," she said. "I could not wrap my mind around people being hungry with all of this unused land."
Related: That Time I Opened Tower Records Early So Prince Could Shop
So, with $5,000 and a pamphlet, she began planting community gardens in the city and before she knew it, "it took off," she said.
She launched the organization, Urban Farming in 2005. While slow it became a movement. A few years later and with the help of a local farmer, they were able to mow about a block of land and plant cucumber seeds.
"It was really all about getting as much food in the ground that we can and letting people get as much as they wanted or needed when the gardens sprouted. Sometimes people came at midnight to get food," she said. "Whether they worked in the garden or not, or we knew them or not, we wanted them to be able to get as much as they wanted. When people started to realize what the gardens were all about they were really touched."
From there, Urban Farming began garnering national attention, from CNN to Ellen. Kraft foods signed on to be a major supporter, printing information about the movement on the back of 28 million Triscuit boxes. The actress KeKe Palmer, rapper T.I. and even Prince became supporters as well.
Because of Kraft, they were able to start 65 community gardens across the U.S. But then they realized what they had on their hands was a global movement. So they began putting together resource material for others to start their own gardens.
"Once we got to a certain level we changed our motto," she said. "It was always a global vision — to create an abundance for food for all and change the world in our generation."
To date, they calculate that there are over 60,000 Urban Farming gardens across the globe as part of the Urban Farming 100 Million Families and Friends Global campaign.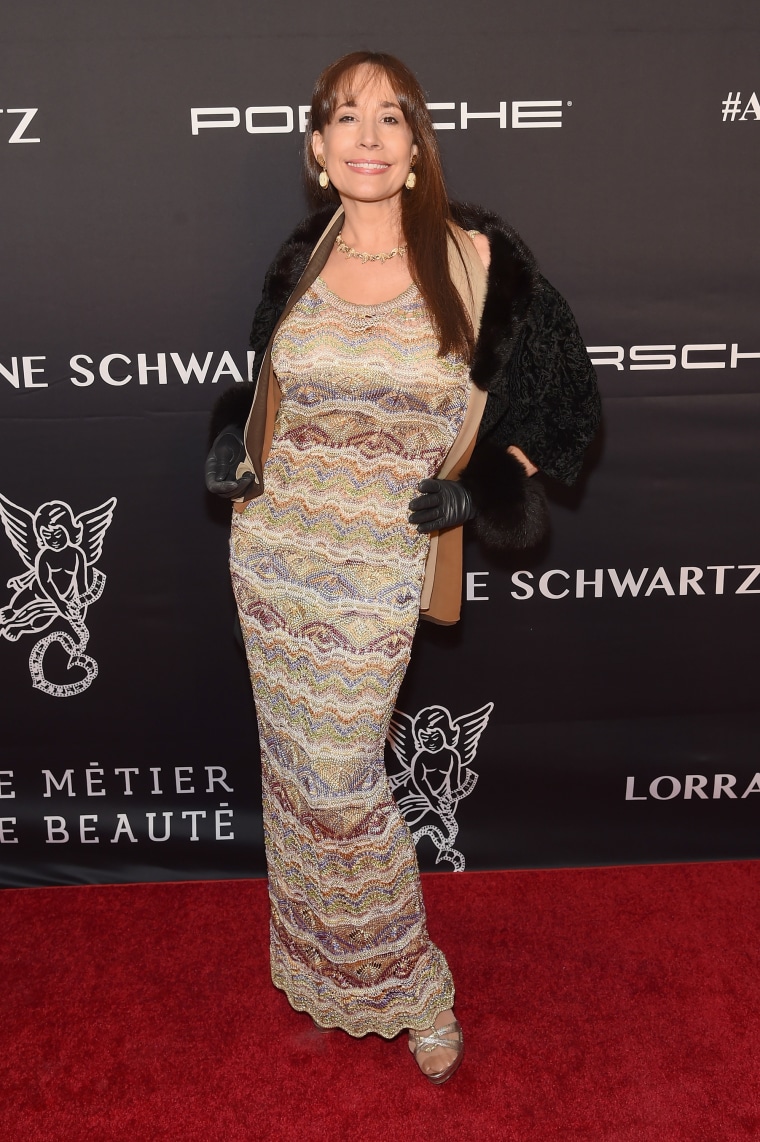 And if that were not enough, her latest single, Little Diva, which made the top 30 Billboard Dance Club charts, has been adopted by the luggage and lifestyle company, Belber, as part of their brand re-launch. As part of the re-launch, Belber created a handmade, dark tan Little Diva Tribeca tote with blue edging and accents.
Partial proceeds from the bag will benefit Urban Farming as well as Gabrielle's Angel Foundation for Cancer Research.
"The message of Little Diva is about celebrating pioneers and visionaries, who have had various impacts on the world or done extraordinary things in their lives, all wrapped up in a powerful and fun dance mix," she said.
She is excited to be creating again — it's what gives her life and helps her to keep moving forward. And she knows that Prince would want her to be doing just that — living and moving forward.
"That is what Prince wants from us all," she said. "I ultimately have to do it for myself — not because someone else wants me to. It helps to know that there was someone who had not only been a supporter of my artistry and philanthropic work, but also a great friend."