Craig Kirby, founder of "Golf. My Future. My Game," is on a crusade to introduce more black teens to the game of golf.
Kirby started the nonprofit golf foundation in Washington, D.C., in 2014. He's been working to expose the predominantly white sport to young kids who may not think the game is accessible or possible as a career option.
Roughly 80 percent of recreational American golfers are white, according to the 2015 Golf Diversity & Inclusion Report. Within golf-industry workers, that percentage jumps to nearly 90 percent.
Kirby, 55, said he knew nothing about golf until he was invited to play by three white classmates in college. He hasn't looked back since.
"We teach them the game of golf, the business of golf — from soup to nuts," Kirby told NBC News of his foundation work. "They learn everything — from the pro shop to the cart shop to the back office. It's a complete golf experience. If kids don't want to play golf professionally, there are plenty of great jobs within the industry."
I don't want black kids to say they can't play golf when they get invited to play.
Craig Kirby
Kirby, a former Democratic political strategist, said he handles everything from fundraising meetings to arranging local transportation for the program's participants. He tries to open professional doors on the golf course and behind the scenes, making connections with golf-club owners, caddies and even golf-wear designers. He also emphasizes the availability of college golf scholarships.
Since the foundation's inception, Kirby said about 300 kids from all types of socio-economic backgrounds have participated in the various programs, clinics and internships.
Kirby's mission comes as several prominent golf industry leaders acknowledge racism as a persistent problem in the sport.
"There are real diversity issues in golf and there is a real history of exclusion and racism,"said Jay Karen, CEO of The National Golf Course Owners Association, which represents more than 3,400 courses. "We need to reconcile this history, but we also need to do better. We need to welcome and invite people who have not traditionally been part of the golf industry."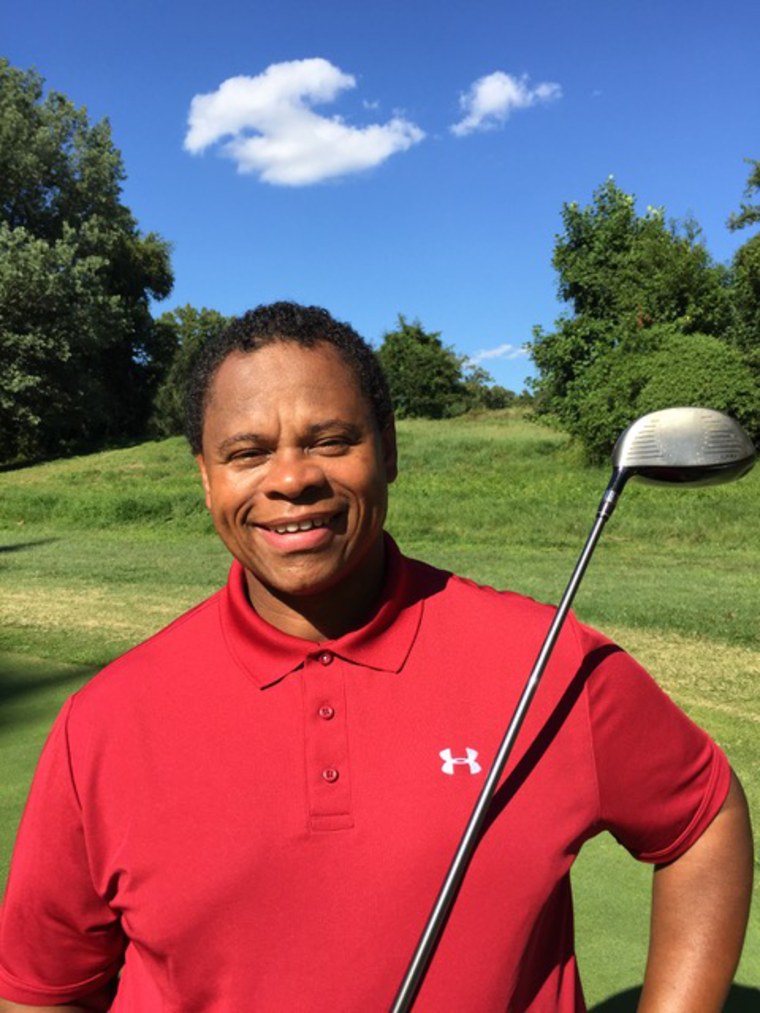 One of Kirby's most steadfast supporters is World Golf Foundation CEO Steve Mona. Mona said he tries to give Kirby a national platform to grow his program and introduces him to some of golf's most prominent leaders.
"We want to make sure golf reflects the diversity of our country and, ultimately, it's good for the game," Mona told NBC News.
In April, a Pennsylvania golf club owner called the police on five black women golfers, claiming they were playing too slowly. Last week, the women filed formal complaints against the club alleging they were discriminated against due to their race and gender.
The women did receive an apology, but the incident made national headlines and led the club to lose some business.
"It's not a golf issue, it's a human issue," Karen said. "It's a shame the police were called to resolve a conflict that could have been handled through a conversation, talking to each other as human beings. These kinds of conflicts should not happen on golf courses and they shouldn't happen at Starbucks."
Only two black golfers have earned their PGA cards since Tiger Woods began his career in 1996. No African-American woman has ever won an LPGA title.
Among America's 15,000 private golf courses, only about a handful are black-owned, Kirby said. Kirby takes his students to one of them: The Marlton Golf Club in Upper Marlboro, Maryland.
"We take our kids to golf courses and give them a whole new experience," Kirby said. "They get lessons, guidance and advice from experts in the golf industry who look like them. I don't want black kids to say they can't play when get they get invited to play."
The kids who participate in Kirby's foundation are also sometimes treated to the occasional surprise.
Last week, Kirby ran into Emmitt Smith, the former Dallas Cowboys running back, while golfing at the Marlton Golf Club.
"I had a chance to say hello [to Smith] and share the work of our foundation and our work with kids," Kirby said. "I asked [Smith] if he would stop a minute to talk with the kids and take a photo — he obliged. My lesson to the kids is this: You never know who you may run into on the golf course."
Kirby said he sees the kids in his program as an extension of his family.
"As a father cares for and loves his own child, I tell these kids that I grow to love and care for them too," said Kirby, who has a 14-year-old daughter. "I tell them my hope through the program is that they will see the value of golf and the power and influence it can bring to enrich their lives."