Days after announcing the nomination of moderate U.S. Court of Appeals Judge Merrick Garland, the Obama Administration continues to lobby Black advocates who are less than enthused about the choice.
On Friday afternoon, a conference call with African American faith leaders is scheduled with White House Senior Advisor Valerie Jarrett. The purpose of the call is to push the Garland nomination and discuss strategy moving forward. Jarrett was on Capitol Hill on Thursday at a hastily arranged "members only" meeting with the Congressional Black Caucus. Only ten showed up.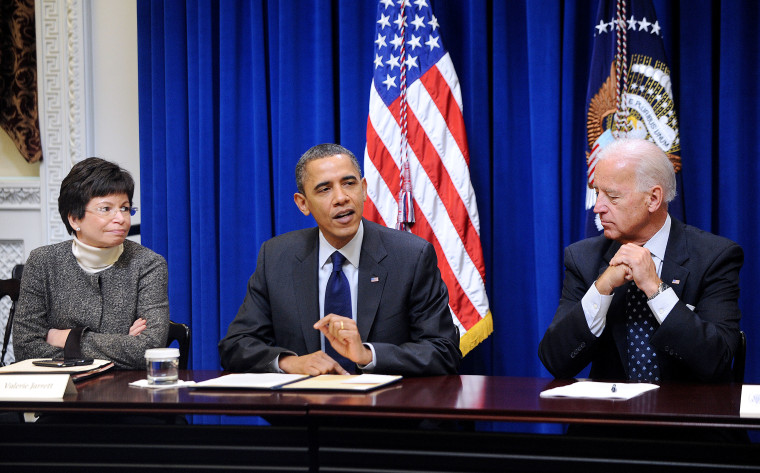 According to those in the room, the Black Caucus Chairman, Rep. G.K. Butterfield (D-NC) was not present. Six members of the CBC were at a House Government Oversight hearing on the lead water crisis in Flint. The meeting took place between two sets of morning votes before members left town for the weekend.
Del. Eleanor Holmes Norton (D-DC), a former law professor and graduate of Yale Law is the lead for the Black Caucus on judicial nominations. A discussion with Norton after the meeting with Jarrett revealed she was focused on a 2000 voting rights case in which Garland ruled against voting rights for Norton's constituents.
In a conversation with NBC BLK right after the meeting with Jarrett, Norton stressed that Garland should be granted a hearing by the Senate but also said she needed time to focus on Garland's two decades on the bench.
Others were less reserved.
RELATED: Black Leaders, Progressives Not Thrilled with Obama's SCOTUS Pick
"The meeting was a waste of time. It's after the fact," said Rep. Alcee Hastings (D-FL) who did not attend. Four other Black Caucus members and several congressional staff members repeated the same sentiment and wondered why Jarrett was meeting with members after Garland was made.
"This is a wasted pick," one member of the Black Caucus said on the afternoon of the Garland nomination was announced by President Obama.
Many Black Caucus members agree with President Obama that it's outrageous that Garland may not even get a Senate hearing. They also say Senators refusing to even meet with him a Supreme Court nominee is unprecedented obstruction. But they are underwhelmed with Garland's legal record when it comes to voting rights, reproductive rights and justice reform related issues.
RELATED: Opinion: Republican Rage and a Three-Fifths Presidency
"As we do with every SCOTUS nominee the NAACP Leadership Defense Fund (LDF) will carefully review Judge Garland's record, focusing on civil rights and issue a report," tweeted Sherrilyn Ifill, LDF President and Director-Counsel, on March 16, "the full range of criminal justice issues will be a key part of our review," she added.
"We really wanted the unique perspective that a Black woman could have brought to the Supreme Court. We believe it is one of the few prospectives missing from the highest court in the land," Ben Crump, who is President of the National Bar Association, told Sirius XM radio host Joe Madison on March 17th. The National Bar Association (NBA), is the largest legal organization of African American attorneys in the U.S.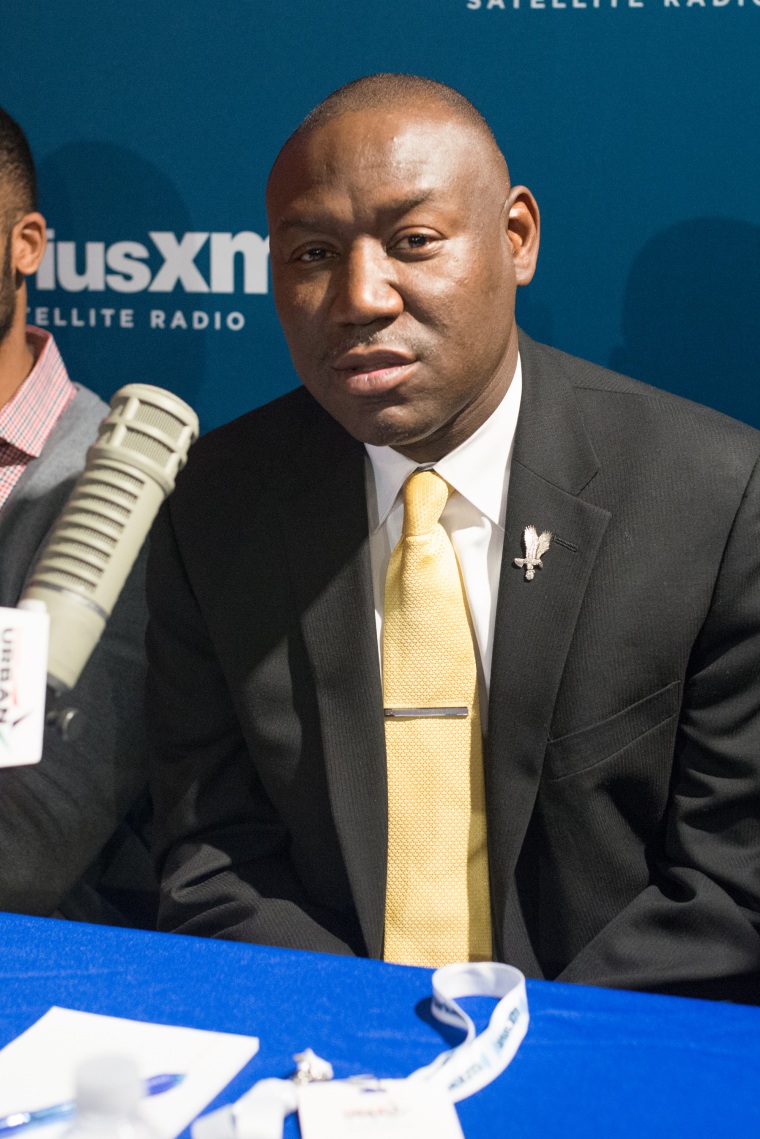 "The President has shown a commitment to diversity by appointing more African American judges to the bench than any other President," Crump added. But the NBA has not yet endorsed Garland.
"Right now we believe he's qualified but we still have to fairly evaluate him and vet him. We don't know what his positions are on civil rights yet," Crump responded when asked about an endorsement.
"I think having a Black woman on the Supreme Court is a necessity," National Coalition on Black Civic Participation (NCBCP) President Melanie Campbell told a group of African American Black women on Capitol Hill Thursday. The group formally called for an African American woman to be nominated to the Supreme Court citing the
White House Senior Advisor Valerie Jarrett is scheduled to speak to the group on Friday about Garland's nomination.